Heads up! We're working hard to be accurate – but these are unusual times, so please always check before heading out.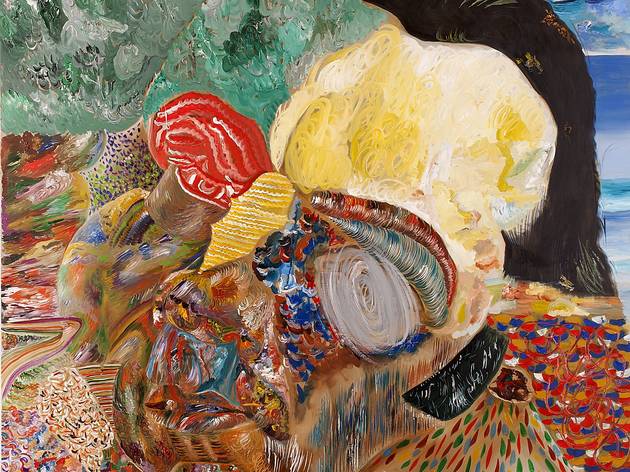 1/4
'Self-Portrait No 155', © the artist, courtesy Mummery + Schnelle
Since 1981, Philip Akkerman has painted only one subject – himself. If that seems like untrammelled egomania, then check out the Dutch artist's show. No flattering self-depictions for him. Instead, you'll find a handful of images from the past decade that reveal a serious, albeit self-effacing presence behind a shifting mask. For Akkerman, sorting out the 'what' to paint has enabled him to focus on the 'how' to paint, and his face becomes a carrier for moods and styles that range from the sedate to the psychedelic – such as 'Self Portrait No 155' (pictured). His project, which currently totals more than 3,000 self-portraits, is in the end less about capturing likeness than commemorating the passing of time – and in art that never goes out of fashion. 'Philip Akkerman: 1, 2, 3' is at Mummery + Schnelle until July 13.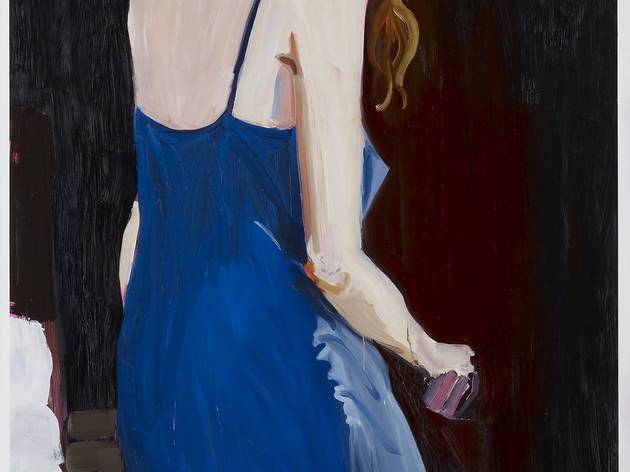 2/4
'Jessica', courtesy the artist and Victoria Miro, © Chantal Joffe, photo: Stephen White
London painter Chantal Joffe hates to fly. But her commission to paint the actress Jessica Chastain was taking place in New York City. The answer? A sitting directed by the artist via Skype from her East End studio. This resolutely twenty-first-century method of making a portrait could tell us all we need to know about long-distance looking and the detachment of contemporary life, but there's a remarkable physicality to Joffe's painting that shrinks the intervening miles. It's all down to her expressive handling of paint. She may be scared of jumbos but Joffe isn't afraid of heights, climbing up ladders to make a ten-foot-high portrait of Chastain that flashes with vulnerability. Chantal Joffe's 'Jessica' is included in 'Cinematic Visions: Painting at the Edge of Reality' at Victoria Miro until Aug 3.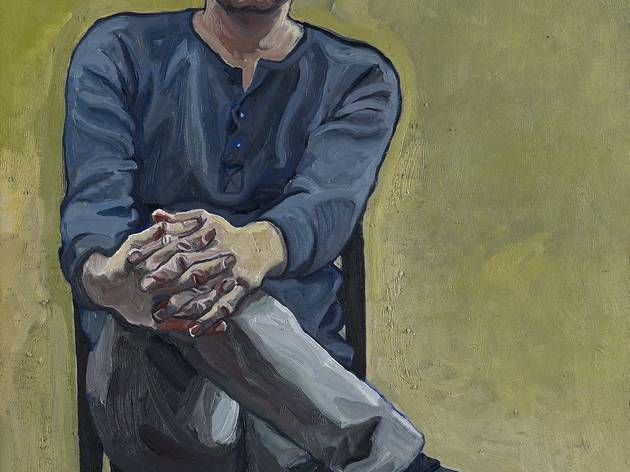 3/4
'Pieter', © the artist, courtesy National Portrait Gallery
Few eyebrows were raised when Susanne du Toit won the 2013 BP Portrait Award. On the face of it, the London-based South African artist's picture conforms to the values of an award that tends to champion tradition over innovation. Yet, there's something unnerving about du Toit's 'Pieter' (pictured). It's to do with simplicity of image and the dynamic between painter and sitter – who happen to be mother and (35-year-old) son. With his twisting hands, Pieter appears to squirm guiltily before his mother's gaze. It proves a couple of things: when it comes to painting people, you can't beat a lifetime spent looking at those closest to you; and when it comes to families, you can't hide anything from your mum. Susanne du Toit's 'Pieter' is included in the BP Portrait Award 2013 at the National Portrait Gallery until Sep 15.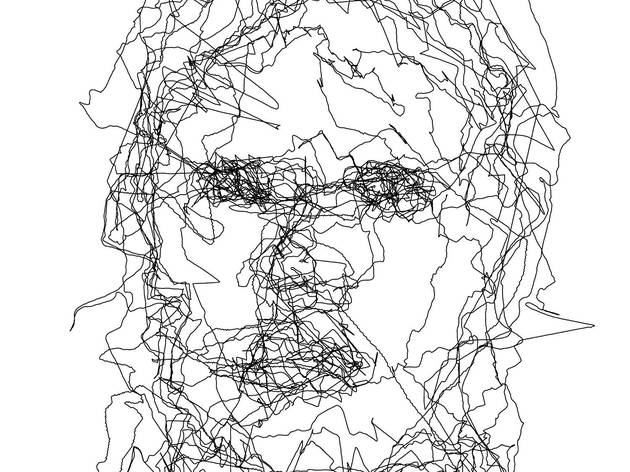 4/4
'Walk the Line', © the artist, courtesy Nettie Horn
Is there an art form that encourages vanity and lunacy as strongly as self-portraiture? The antics of Antti Laitinen suggest not. Since 2005 the Finnish artist has made a series of 'Walk the Line' self-portraits (pictured) by printing an image of his face on to various maps, then taking a hike according to the lines of his likeness. Filmed at Kielder Forest in Northumberland, the video on display in Laitinen's exhibition shows the artist in a thick forest. He holds up a compass, stumbles into fir trees but doesn't give up – even when his map gets shredded. All the while a GPS device records his trek, 'drawing' his path – his portrait. Printed out, this sketch is shown next to the video. It's a lovely, slightly wonky version of himself that says a lot about the hurdles – and pratfalls – that go to make up any creative endeavour. Antti Laitinen is at Nettie Horn until Jul 27.
Here's looking at you…
What does it take to make a portrait today?
Top art features
Our critics' pick of the must-see art exhibitions in town this season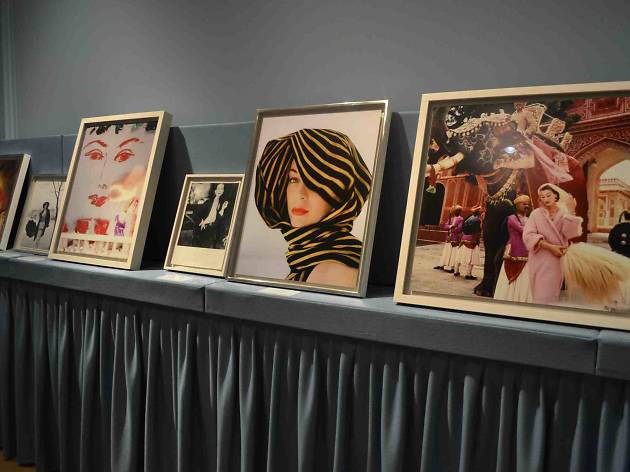 © Vogue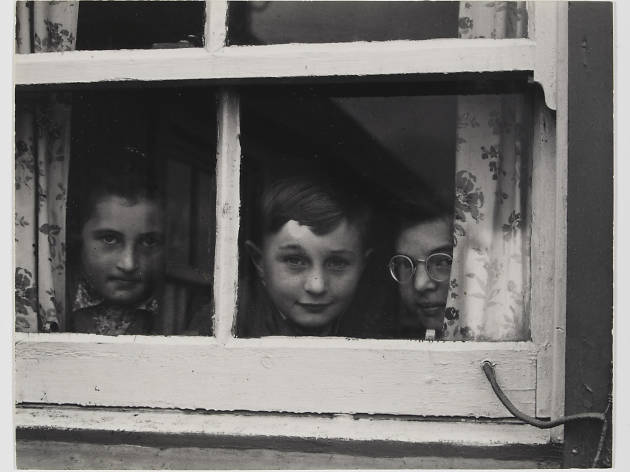 Find out what our critics make of London's new exhibitions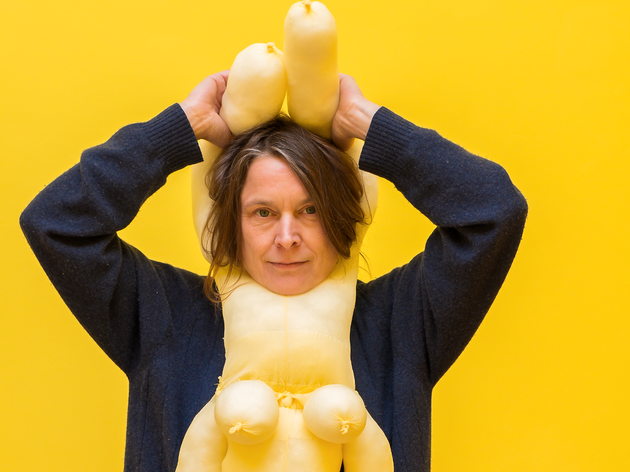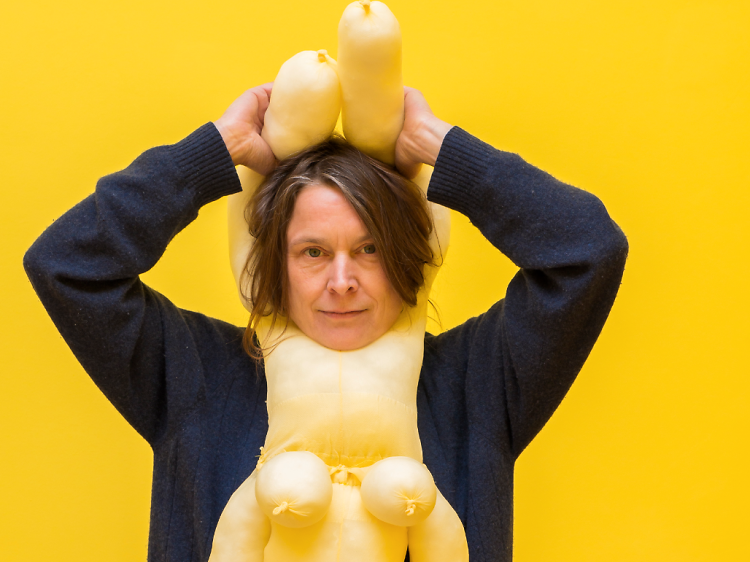 We talk to the biggest names and emerging talent in the art world