Ice Age Art gallery
Discover masterpieces from the last Ice Age drawn from across Europe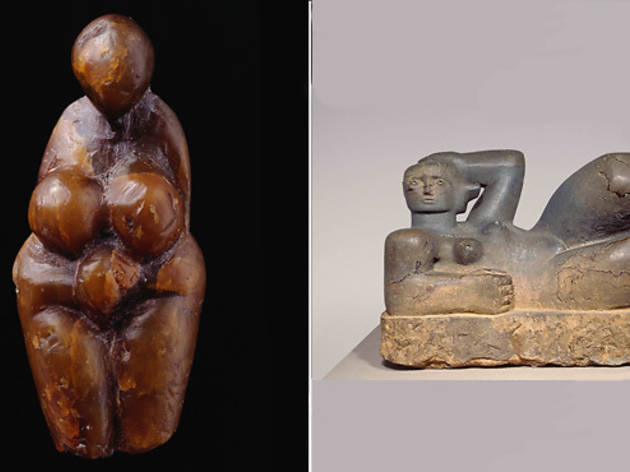 1/4
This voluptuous figure carved from soapstone is one of many fertility statues discovered in Europe. Although simple in construction, this powerful little lady sets the precedent for art history's enduring obsession with the generously endowed and sexually potent female nude.
Paved the way for: The fleshy paintings of Peter Paul Rubens, such as 'Minerva Protects Pax from Mars' (1630) in the National Gallery, as well as the curvaceous sculptures of Henry Moore, such as his 'Recumbent Figure' (1938) at Tate Britain.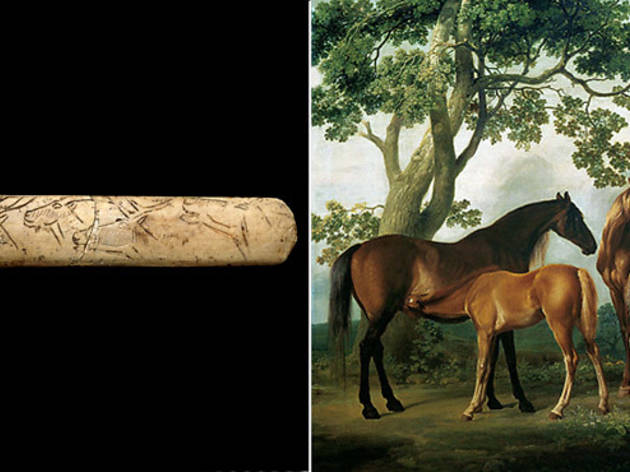 2/4
These heads of reindeer and ibex are scored on to a piece of animal rib. The ibex head, second from the left on the first image, is distinguished by the backward slope of its horn and goatee beard, showing an artistic sense for both group composition and perspective.
Paved the way for: equestrian portraiture, especially George Stubbs's group of horses, 'Mares and Foals in a River Landscape' (1763-8), currently on show at Tate Britain.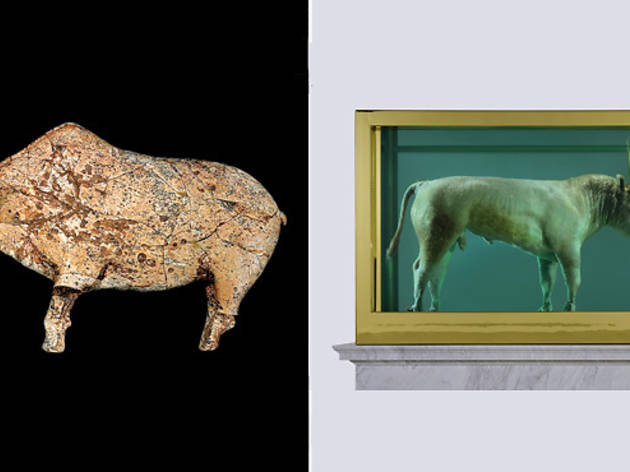 3/4
This sculpture of an adult bison is a realistic, scaled down portrait of an animal, which would have taken many hours to carve out of mammoth ivory. The bison appears to be walking with its mouth open, as if calling, demonstrating the maker's desire to show the creature's anatomy, power and spirit.
Paved the way for: Leonardo da Vinci studies, such as 'A Rearing Horse' (1480) in the Royal Collection.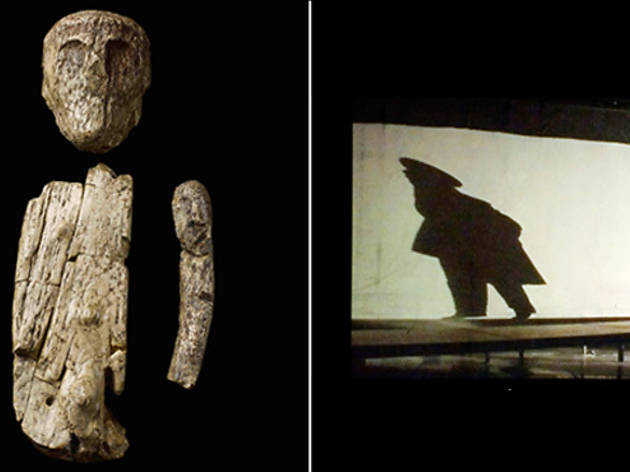 4/4
Sculpted from a piece of mammoth tusk, these remains of a disjointed male figure were found as part of a burial offering. The head and limbs were originally attached to the body so that they could have moved like a doll or puppet, casting shadows in the firelight, like a precursor of animated film.
Paved the way for: William Kentridge's shadow-puppet animation, 'I Am Not Me, the Horse is Not Mine' (2008), showing at Tate Modern.

The
British Museum's
forthcoming exhibition '
Ice Age Art
' will, for the first time, present prehistoric objects not as archaeological artefacts, but as the first European artworks. Helen Sumpter assesses the artistic impact of four key pieces, selected from the exhibition by curator Jill Cook.
'Ice Age Art: Arrival of the Modern Mind' is at the British Museum between Feb 7 - May 26
.
Art exhibitions and galleries in London