Jennifer Rubell: Not Alone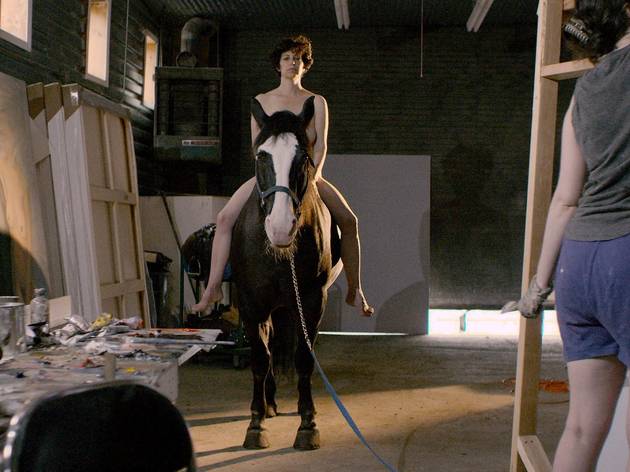 1/4
© Jennifer Rubell, courtesy Stephen Friedman Gallery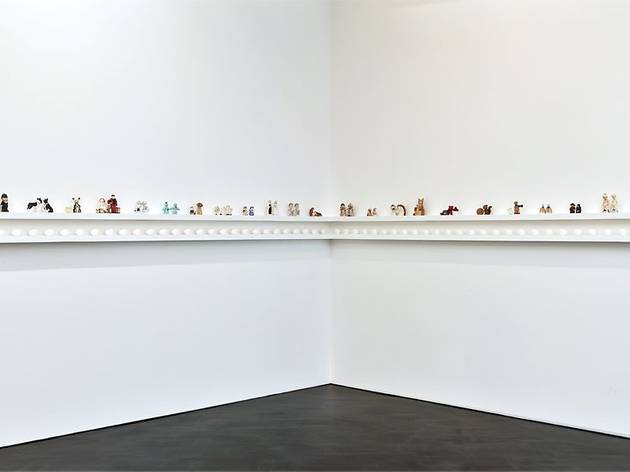 2/4
© Jennifer Rubell, courtesy Stephen Friedman Gallery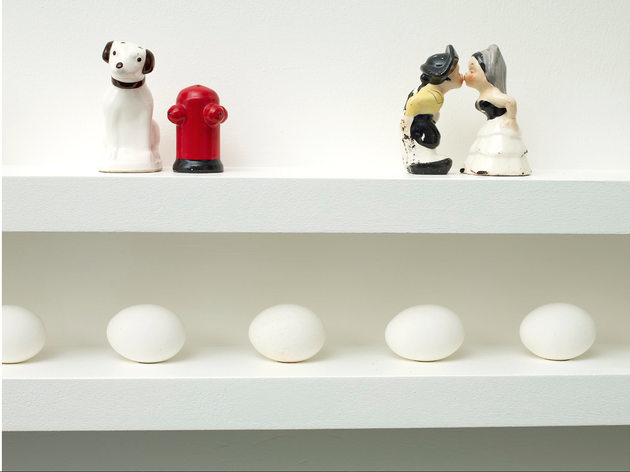 3/4
© Jennifer Rubell, courtesy Stephen Friedman Gallery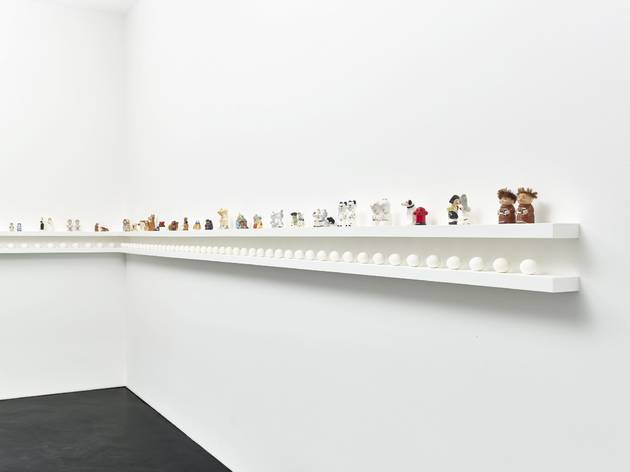 4/4
© Jennifer Rubell, courtesy Stephen Friedman Gallery
Be prepared to be drawn into the conceptual yet provocative world of American artist Jennifer Rubell in her latest show. As you step into the gallery, interaction with the works is key to get the most out of this exhibition. Wandering from one room to another, the minimalist setting draws you to different pairs of ceramic salt and pepper shakers; underneath are several neatly stacked hard-boiled eggs. You are then invited to shell the contents and enjoy 'the offering'.
Suitably refreshed, you may wish to take a rest on a neatly made bed in which, if I had to spend the night alone here, I'm sure I would sleep as sound as a baby. I am not alone, since at the foot of the bed lies a bronze sculpture of a crib with a baby inside. The final gallery happens to be the most intriguing as it features a horse with a nude woman on top. This is Rubell herself, with the viewer being invited to watch a movie about the making of the film, preferably in the nude also.
This throws up the fascinating subject of equestrian portraiture as you are left wondering how comfortable horse and human are in the hands of co-artist Brandi Twilley, yet marvel at her minute attention to detail. If you haven't heard of Jennifer Rubell before, you certainly will now, since this exhibition is likely to stay with you long after you exit the gallery.
Melanie Miller, 48 cyclist and writer, Richmond. Melanie was selected to write this article for our reader takeover issue, hitting the stands September 22 2015.