Larry Johnson: On Location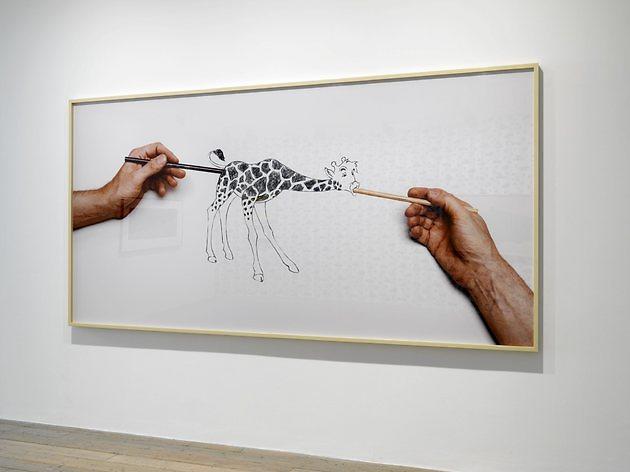 1/7
Larry Johnson: 'Untitled (Raven Row Giraffe)', 2015. photo: Marcus J Leith
Raven Row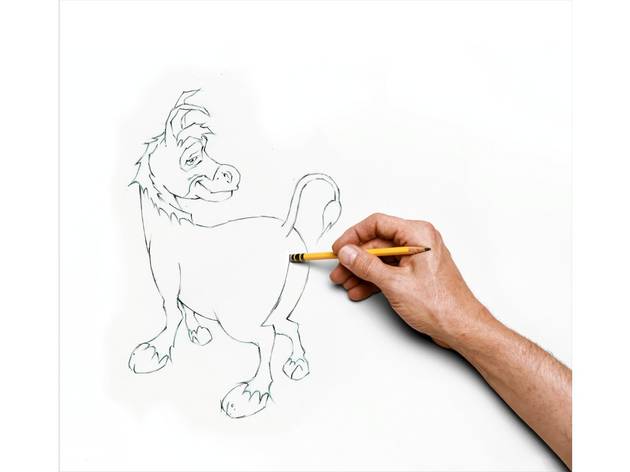 2/7
Larry Johnson: 'Untitled (Ass)', 2007. Photo: Marcus J Leith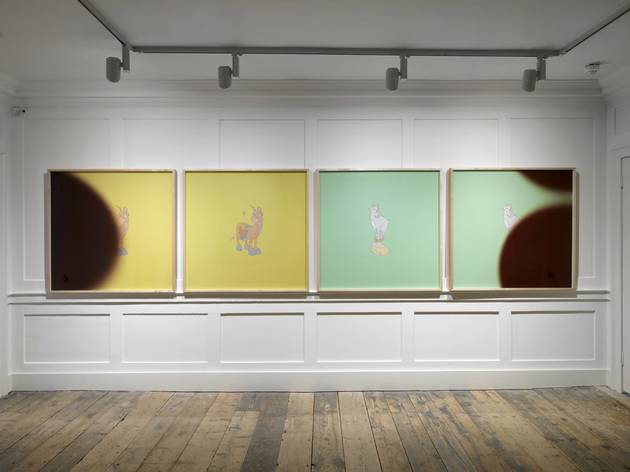 3/7
Larry Johnson: 'On Location' exhibition view. Photo: Marcus J Leith
Raven Row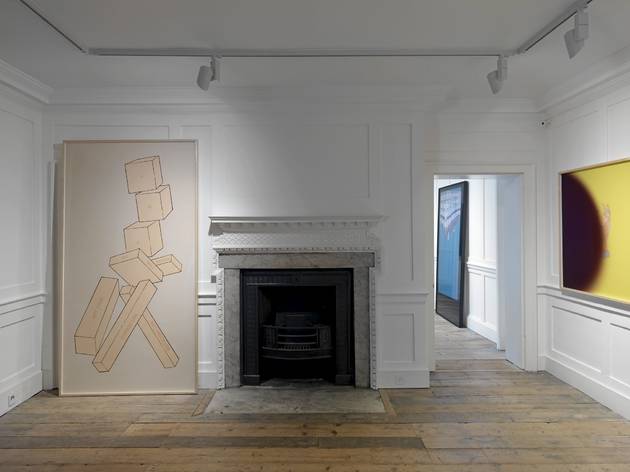 4/7
Larry Johnson: 'On Location' exhibition view. Photo: Marcus J Leith
Raven Row
5/7
Larry Johnson: 'Untitled (Achievement SW Corner, GlendaleSilverlake Blvds', 2009. © the artist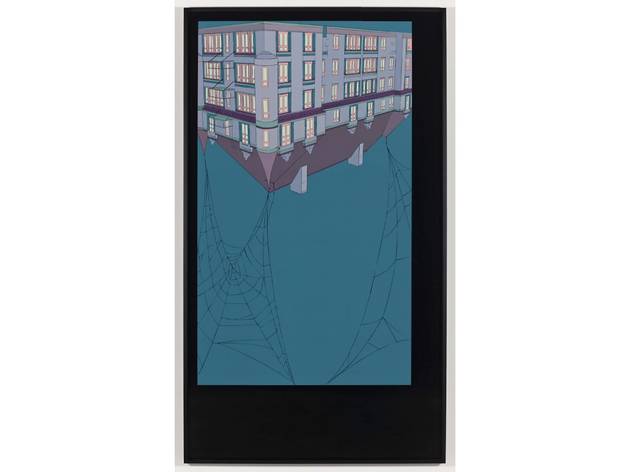 6/7
Larry Johnson: 'Location 1', 2001. © the artist.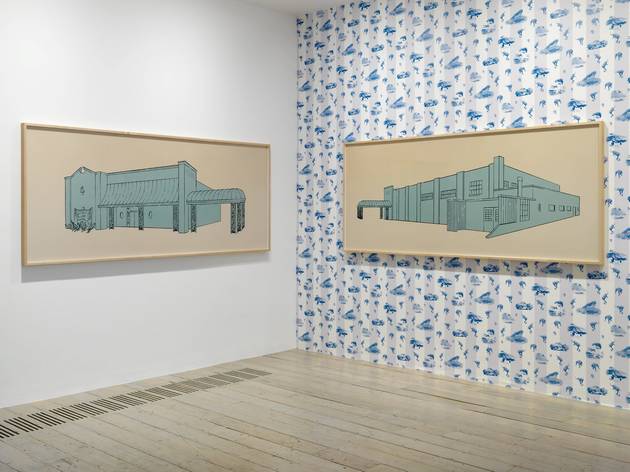 7/7
Larry Johnson: 'On Location' exhibition view. Photo: Marcus J Leith
LA-based artist Larry Johnson once referred to himself as an 'editor', claiming: 'My job… is to cram a big story into a small space. The idea is to maximise the attention span the viewer has for the work of art, which I imagine to be equal to that of a daily horoscope or beauty tip.'
The result is work that's deeply layered, impeccable in colour and line, and utterly – sometimes inexplicably – riveting. Most of Johnson's photographs don't look like photographs; the artist's process of illustration, overlay and printing on photography paper is as curious and captivating as the scenes he depicts. As you'd expect from someone who's deeply entrenched in the cultural grammar of the city where he lives, words are a key element – 'Judy Garland', 'Ovation', 'Southside Slayer' – and are presented in some knowing fashion or other: the words 'Marilyn Dead' hover above a newspaper announcing Dustin Hoffman and Jodie Foster as Academy Award winners.
But Johnson is doing more than playing linguistic games – just as his works are more than mere witty illustrations or silly animations. His is an archly camp perspective – to the point where all campness is nearly critically obscured; while his scenes are deeply autobiographical, no personal details are offered.
A line-drawing diptych entitled 'Perino's Front, Perino's Rear' (1998) shows two different views of a restaurant, once frequented by Hollywood stars but eventually demolished. It is also close to where Johnson recalls having sex in an alleyway, and a coded reference to cruising and the city's 'anonymous' gay sex scene. Here we see three of the many levels on which Johnson's work functions: it is about the city, the scene and his life. And it captures the viewer's attention for way longer than he might hope.
In this show, his first major survey in Europe, the work is given space to breathe throughout the three storeys of the elegant Raven Row gallery. And what a whiff of fresh air Johnson offers.
Ananda Pellerin