London art exhibitions calendar
Our handy collection of all the big, small and scary art exhibitions coming to town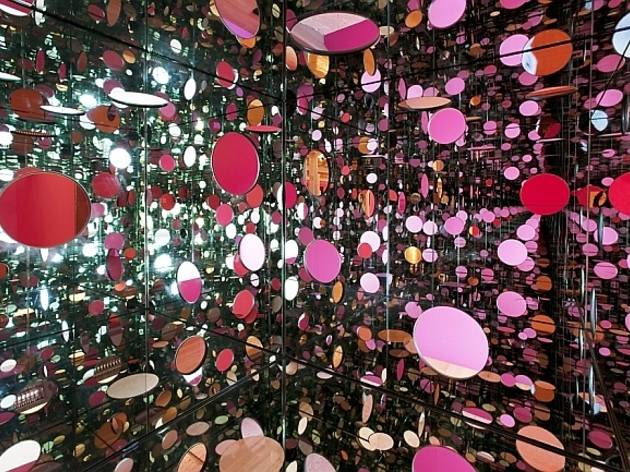 Hello eager art friend, want to do some planning ahead? Well, you've come to the right place with our one-stop shop for all the art exhibitions, big or small, coming to London over the next couple of months. From exciting new gallery openings to upcoming London photography shows, keep your eyes peeled and your paintbrush poised for as much art as your diary can handle. Or, if you can't wait that long, here's the best new art in London this week to satisfy those creative cravings sooner.
Art exhibitions in February
The madcap Swiss artist will be showing a huge plasticine version of Auguste Rodin's sculpture 'The Kiss', which viewers are free to bend and alter as they please. Expect some very immature alterations in the name of interactive art.
Read more
The Brazilian artist – whose work comes in the wake of her native country's 1960s neo-concrete movement – has created a series of white-coloured works that incorporate canvas, wood and paint, but aren't quite straightforward paintings.
Read more
The title of the show is pilfered from Freud, who used it to describe how memories often veil others lurking beneath them. The group show brings together artists that work in painting, photography, installation and video and tackle the slippery realm of collective memory.
Read more
Oldfield Ford will be creating an installation that looks at the tide of gentrification enveloping the gallery's neighborhood – focusing on the three housing blocks Alpha, Isis and Eden. Central to the work is a sound piece, the result of a collaboration with producer Jack Latham.
Read more
The Lithuanian artist will be screening a recent 3D film, '20 July 2015', that traces the removal of several Communist-era sculptures in the capital Vilnius, along with an older work that plays out news footage of a similar activity, but in reverse.
Read more
Whether it's Robert Mapplethorpe's sleeve photo for 'Horses' or the cover of Time Out, we're used to seeing Patti Smith in front of the camera. But next spring Londoners will get a chance to see the world through the singer's own lens, as 17 of her photographs go on display at Dulwich Picture Gallery.
Read more
Have we reached peak Hockney? The Royal Academy has granted him two shows in the last four years, focusing on his eye-poppingly colourful, hit-and-miss recent works. Fortunately, this big Tate retrospective – scheduled ahead of Hockney's 80th birthday – will go all the way back to his student work of the early '60s, and trace what's frankly a stupendous journey of ceaseless innovation. From his 'gay propaganda' works, to his glossy LA pool scenes, to his intricate photocollages and experimental fax works, this looks set to be one of the biggest crowd-pleasers of recent years.  
Read more
An exhibition that looks at five artists who belonged to Light and Space movement of late-'60s California, and experimented in plastics, resins and other industrial materials to make works of a minimalist, abstract poetry.
Read more
The Scottish artist makes work that explores form and architecture, and for this exhibition, he's created a five-metre-wide graphite wall drawing across the wall of the Peckham space.
Read more
Show more
Art exhibitions further ahead
Find our favourite art exhibitions on now
Fancy seeing an art show this weekend but no idea where to go? Well look no further. You can't go wrong if you head down to one of our ten favourite art exhibitions taking place in the capital right now.
Read more