Looking at One Thing and Thinking of Something Else: Part One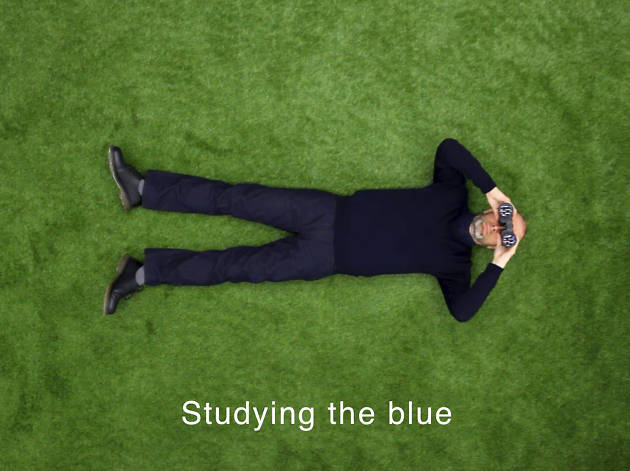 Time Out says
Friendly warning! We're working hard to be accurate. But these are unusual times, so please check that events are still happening.
Snappy title, guys – way to bring in the crowds. (Full title 'Looking at One Thing and Thinking of Something Else: An Exhibition in Four Parts. Part One: Dialogues with Art History'). It's annoying, really, because this show is better than its title makes it sound.
It starts with Rafael Lozano-Hemmer's wall of tape measures that climb automatically upwards. The longer you stay in front of them, the higher they get, until they unfurl almost to the ceiling before collapsing and clattering to the ground. It's not just a clever visual joke – a sculpture that attacks you if you look at it for too long – the sensors collect data, registering the amount of time you've spent gazing at the work then sending the information to a little printer on the wall. It's targeted visitor engagement as artwork, mocking the figures that drive how museums curate shows. We all have work targets, and most of us are probably underperforming. So it's nice to see an artist make all of that look as stupid as it is.
The rest of the works here have more of an obvious relationship to art history. John Wood and Paul Harrison's typically humorous film tears at ideas of representation and meaning. Justin Hibbs's paintings are like analogue computer glitches, while Michael Joaquin Grey uses algorithms to twist the features of Boticelli's portrait of Simonetta Vespucci into all sorts of ugly, computerised visions of beauty. Downstairs, Evan Roth uses classic landscape painting imagery to depict a landing location for a transatlantic internet cable.
There are some fascinating, engaging works here that you really should see. But the theme is a little half-arsed. Most art has a deep relationship to art history, and the curator(s) neither ask enough questions about it nor provide answers. It feels like an excuse to show some neat work rather than present a coherent idea for an exhibition. That would be fine if they'd left it at that, but I guess they've got targets to hit.
@eddyfrankel
Details