Heads up! We're working hard to be accurate – but these are unusual times, so please always check before heading out.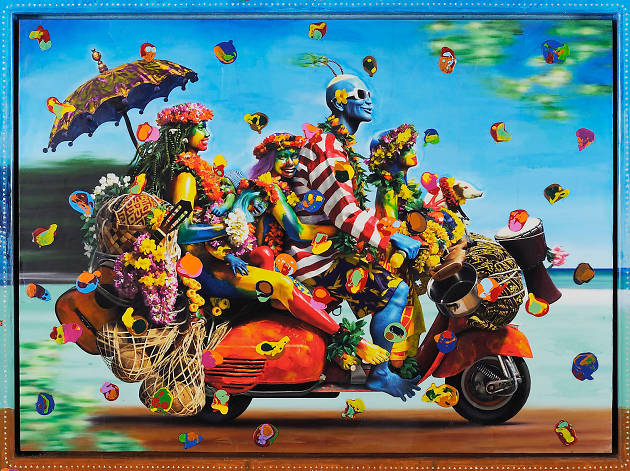 'Ornamental Hysteria': Four things you need to know about Ashley Bickerton
The American artist Ashley Bickerton is getting a major show at Damien Hirst's Newport Street Gallery. From 'Neo-Geo' to Bali beaches, here's our primer on the man
1. He's an original maverick of 1980s art
Back in the '80s, Bickerton showed his early work alongside mates like Jeff Koons, Peter Halley and Meyer Veisman – a little gang that got christened 'Neo-Geo', short for neo-geometric conceptualism, obvs. Bickerton was a bit like a post-pop ideas guy at this point, creating big assemblages out of brand logos and signatures. It was commercialism as self-portraiture, brand theft as art.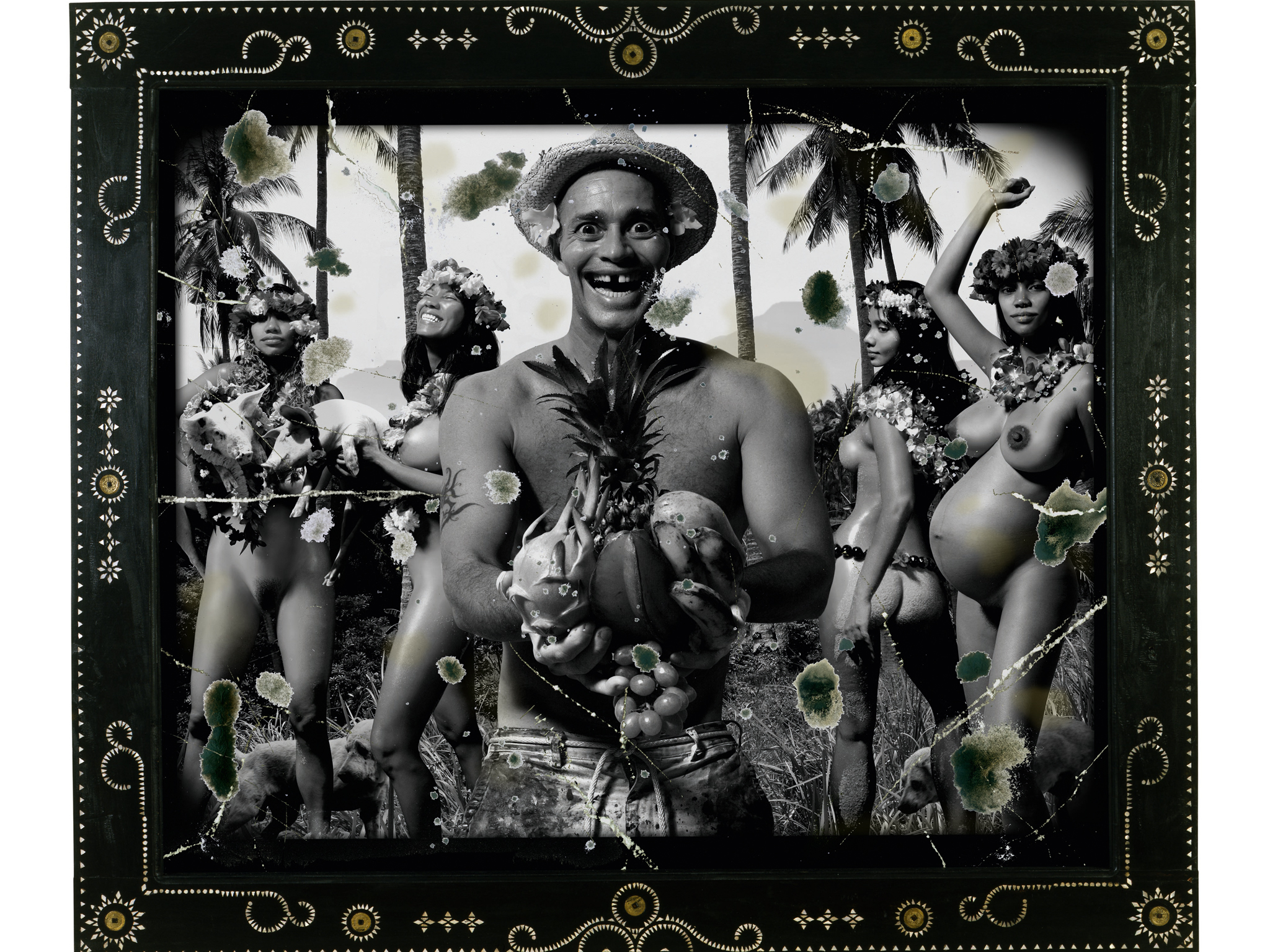 Extradition with Fruit (2006) © Ashley Bickerton, courtesy Lehmann Maupin Gallery
2. He has some serious wanderlust
Born in Barbados, Bickerton settled with his family in Hawaii, went to school in California and eventually headed to New York to kick off his art career. But the struggles of city life as a lowly artist, and a hankering for the call of the sea, sent him off in search of endless sunshine and perfect surf. The poor soul ended up in Bali during the '90s, where he's lived ever since, a recluse and semi-outsider to the art world.
Canoe, Shark, Woman (2016) © Ashley Bickerton, courtesy Gajah Gallery
3. He's mates with Damien Hirst
This major show is taking place at Damien Hirst's massive Newport Street Gallery in Vauxhall. The two have been close for decades now, swapping art the whole time, and Damo has acquired quite the collection. Some of the pieces on display in the show were even acquired by Hirst years ago, before they were finished, and sent over to Bickerton in Bali to complete.
The Alley (2009) © Ashley Bickerton, courtesy Lehmann Maupin Gallery
4. And he's a total eco-warrior
Bickerton's move to Indonesia set in motion a shift away from the whole post-pop big ideas thing, and his work took on a hyper-real, ultra-exaggerated feel, tackling topics like environmentalism, genetics and spiritualism. It's got more than a touch of the visual Marmite to it, but it's an aesthetic that's all Bickerton's own. Whether you love it or hate it, the sunshine spilling out of Newport Street Gallery should help keep London warm for a couple of months.
'Ashley Bickerton: Ornamental Hysteria' is at Newport Street Gallery from April 21-August 20 2017.
Not your kinda thing? See what else is on in London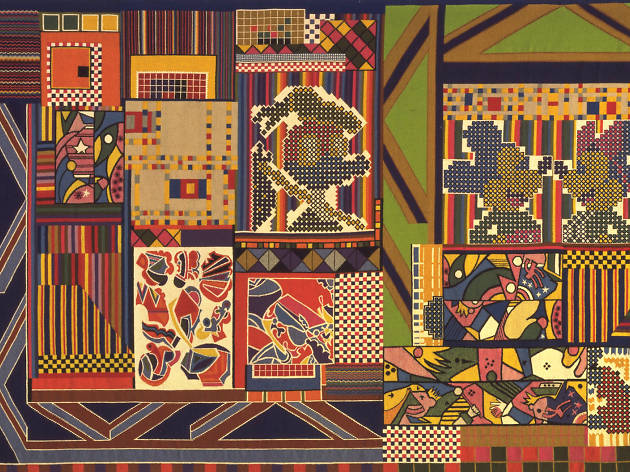 Courtesy The Whitworth, University of Manchester © Trustees of the Paolozzi Foundation, licensed by DACS
Shortcut it straight to the good stuff by heading to one of the very best art exhibitions taking place in the capital right now. From modern and fancy, to classical and serene, we've got your next art outing sorted.