Heads up! We're working hard to be accurate – but these are unusual times, so please always check before heading out.
1/6
© Meschac Gaba
Between 2pm and 6pm on Thursday July 11, 25, August 8, 22 and September 12, there will be uncanny occurrences in Gaba's Art and Religion Room when a professional tarot reader is on hand to give free, 15-minute readings. We're no soothsayers but we envisage lengthy queues. 'The Museum of Contemporary African Art' is at Tate Modern until Sep 22.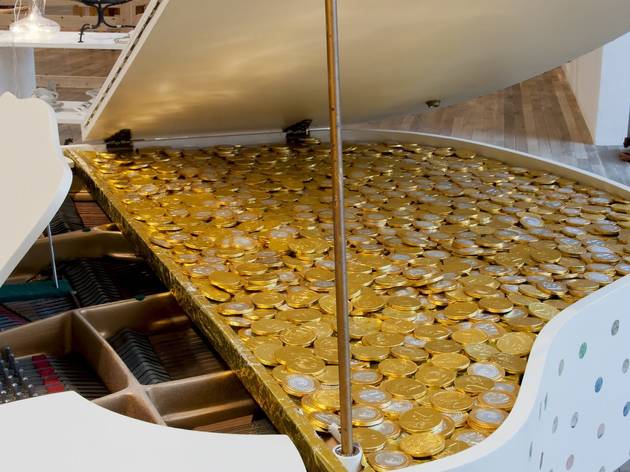 2/6
© Meschac Gaba
Taking pride of place in Gaba's 'Museum of Contemporary African Art' is The Salon, a lounge-like space where you're invited to sit, chat, read comics and newspapers or have a go on a computerised version of the traditional African board game Awélé. Fela Kuti's 'Greatest Hits' album plays from the behind the bar but the star music attraction has to be the white baby grand piano – bedazzled with Gaba's trademark 'dots' made from banknotes and filled with gold chocolate coins – which anyone can play. Wearing floor-length mink while you do is not necessary. 'The Museum of Contemporary African Art' is at Tate Modern until Sep 22.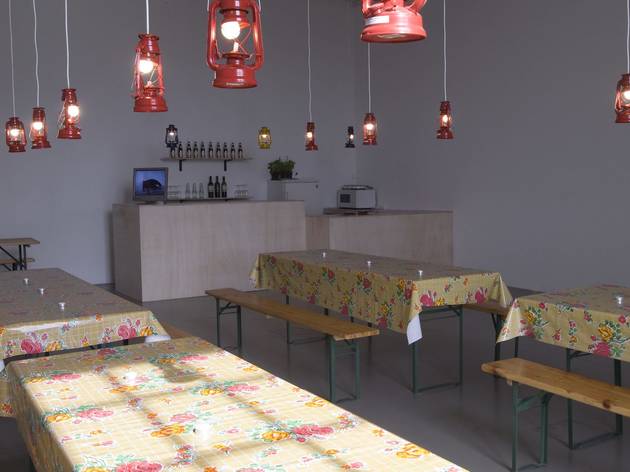 3/6
© Meschac Gaba, photo Nils Klinger
Gaba's museum experience includes an all-important restaurant where artists Peter Liversidge (July 22), Roelof van Wyk and Jade de Waal (July 23), Margareta Kern and Teresa Cisneros (September 15) and Gayle Chong Kwan (September 16) will be let loose on the stoves to produce the Museum Restaurant Dinner Series. It's not just grub inspired by their own culinary traditions and cultural heritage they'll be serving up. Each evening includes specially tailored events like '¡Lotería!' in which Kern and Cisneros devise a game based on the economy of food, and Kwan's collaborative art work 'Garden of Adonis', a sensory experience, which includes a limited-edition art work to take away. Tickets (£35) include dinner, drinks and a private view of Gaba's exhibition. 'The Museum of Contemporary African Art' is at Tate Modern until Sep 22.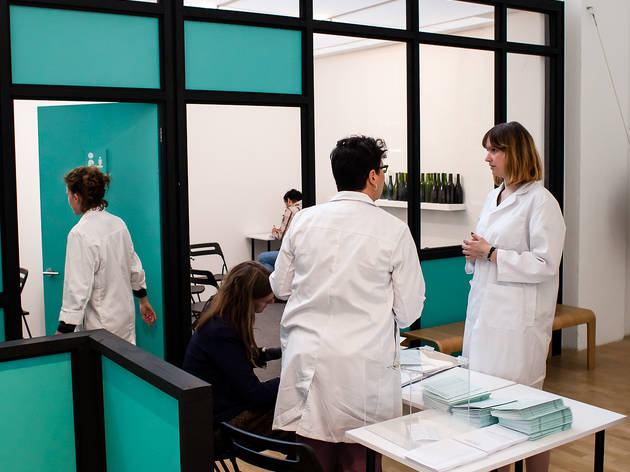 4/6
© Pedro Reyes, courtesy Whitechapel Gallery
Mexican artist Pedro Reyes has installed a suite of treatment rooms, offering an unconventional take on art therapy. To take part, book in as a patient for a timed session in the 'Sanatorium' that could include anything from trading secrets in the 'Cityleaks' clinic to group therapy on an 'Inner-Visioning' mystery trip. 'The Spirit of Utopia' is at Whitechapel Gallery until Sep 5.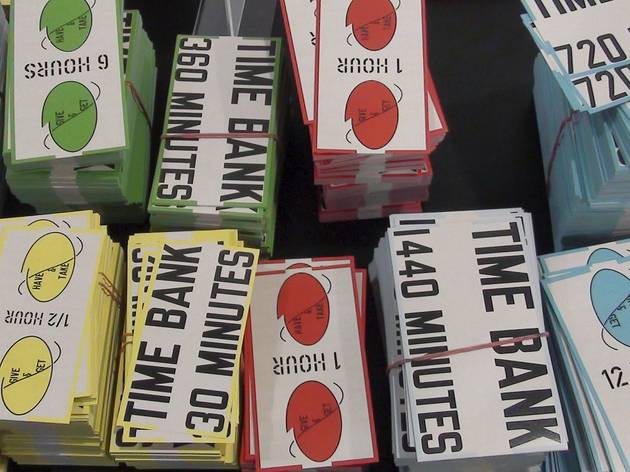 5/6
© Time/Bank, courtesy Whitechapel Gallery
Founded by the Berlin- and New York-based artists Julieta Aranda and Anton Vidokle, Time/Bank is an alternative economy based on the exchange of time. At the Whitechapel, you'll be able to delve into the archive to discover different business models and, once you've put them into practice, add your own material – happy in the knowledge that you're sticking it to The Man. 'The Spirit of Utopia' is at Whitechapel Gallery until Sep 5.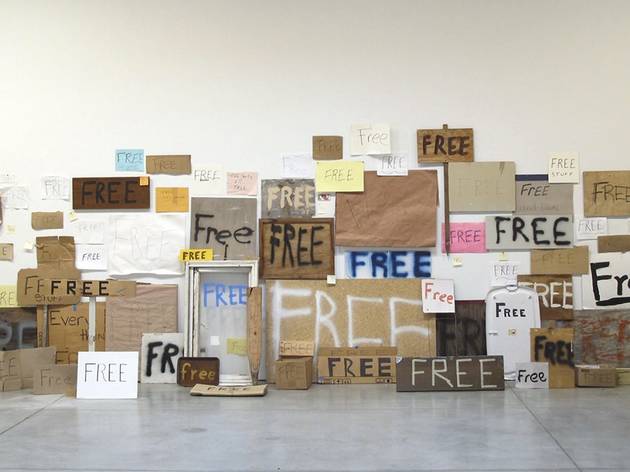 6/6
© Peter Liversidge, courtesy Whitechapel Gallery
Peter Liversidge has made a series of proposals ('Free Signs', pictured) for the Whitechapel show, ranging from weekly gallery label readings to the miraculous a proposal for the final day of the show (September 5), when he promises to bring snow to the streets outside the gallery while serving up homemade berry vodka in etched, limited-edition glasses. 'The Spirit of Utopia' is at Whitechapel Gallery until Sep 5.
Participatory art: what to check out this summer
New exhibitions at Tate Modern and Whitechapel Gallery invite you to roll up your sleeves and get stuck in. Here's our pick of the best bits
'Museum of Contemporary African Art'
, a joyful gathering of autobiographical sculptures and installations in which visitor experience is way more important than the preservation of stuffy artefacts. Meanwhile, over at the Whitechapel Gallery, the artists, architects and designers featured in
'The Spirit of Utopia'
invite you to get busy in the name of art, with the aim of making the world a better place for everyone. Here are the art works you'll be longing to try out.
Top art features
Our critics' pick of the must-see art exhibitions in town this season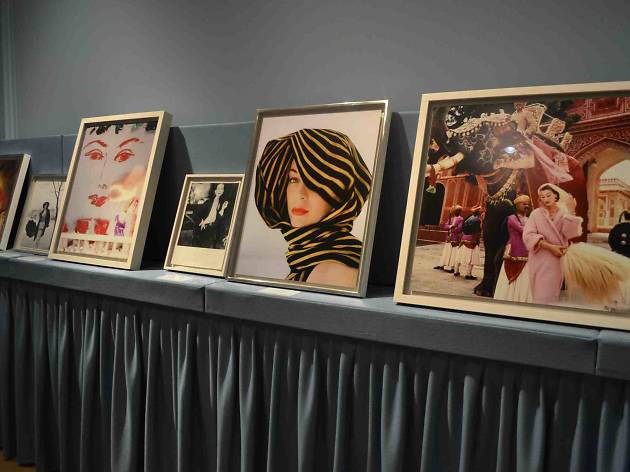 © Vogue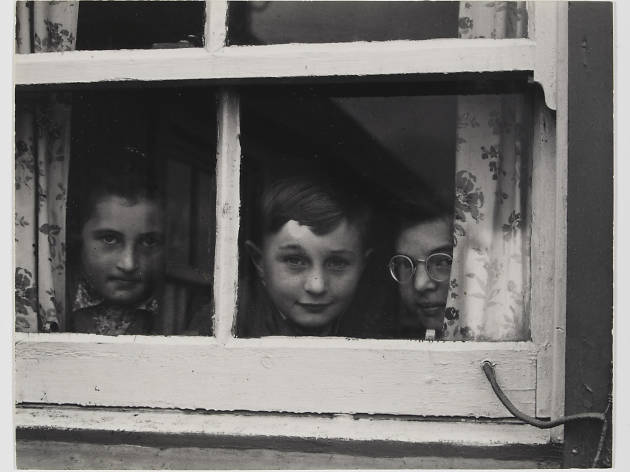 Find out what our critics make of London's new exhibitions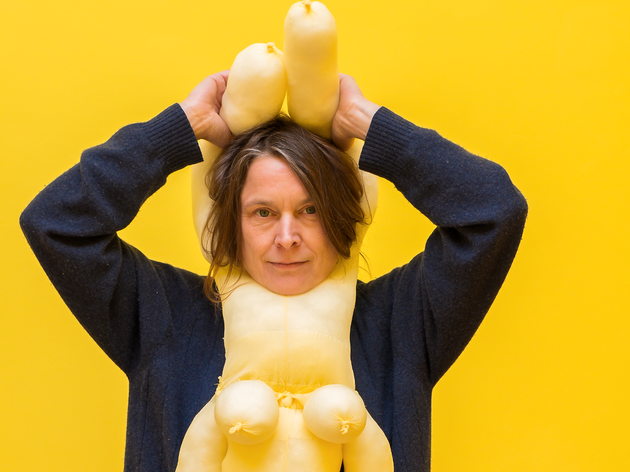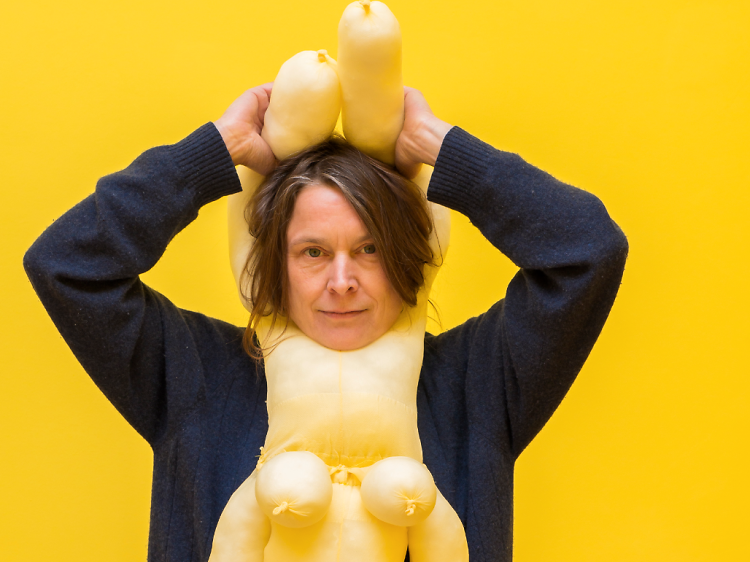 We talk to the biggest names and emerging talent in the art world