Heads up! We're working hard to be accurate – but these are unusual times, so please always check before heading out.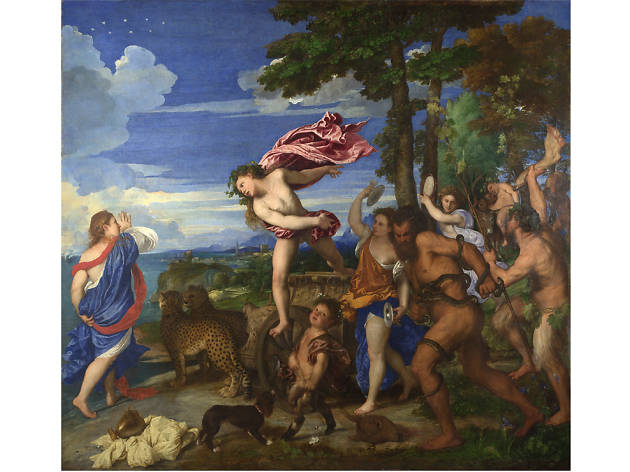 Romantic works of art to see on Valentine's Day
Forget the overpriced restaurants and head to London's galleries this February 14 for a Valentine-themed art tour
Valentine's Day is just around the corner, London culture vultures! And guess what? This city is full of romantic art for you to see, either with your dearly beloved or just by yourself – both will work.
Take a look through our guide to London's best romantic art. Hopefully it'll get you in the mood for Valentine's Day, but even if it doesn't, you still get to see some work, including some of the best paintings in London. And if you want more inspiration, check our guide to alternative romantic things to do in London.
RECOMMENDED: our full guide to Valentine's Day in London
London's most loved-up art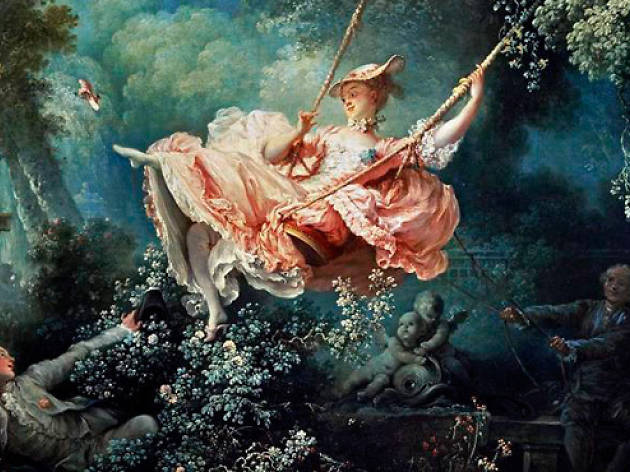 'The Swing', 1767, by Fragonard
Look at this charming scene! Oh wait, look a bit closer – suddenly it's not quite so innocent. Rococo smut-merchant Jean-Honoré Fragonard cracked the pictorial equivalent of a dirty innuendo here, by positioning the gentleman who commissioned the picture just beneath the lady on the swing, giving him one eye-opener of a view. Oh la la! It's enough to get you hot under the collar.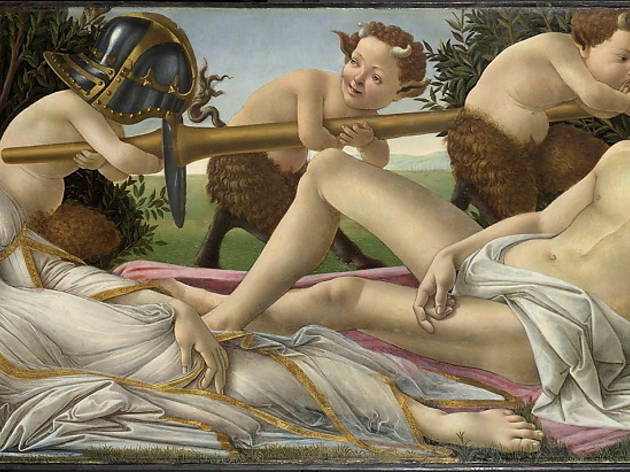 © National Gallery, London
'Venus and Mars', 1485, by Botticelli
Botticelli's mythological masterpiece at the National Gallery pre-empted #aftersex selfies by several hundred years. Here we have the goddess of love and the god of war in a state of post-coital bliss, complete with a big phallic spear being held by a troupe of pervy-looking satyrs. Well, Mars looks blissful. Actually, he looks thoroughly shagged out. But perhaps Venus is a tad unfulfilled?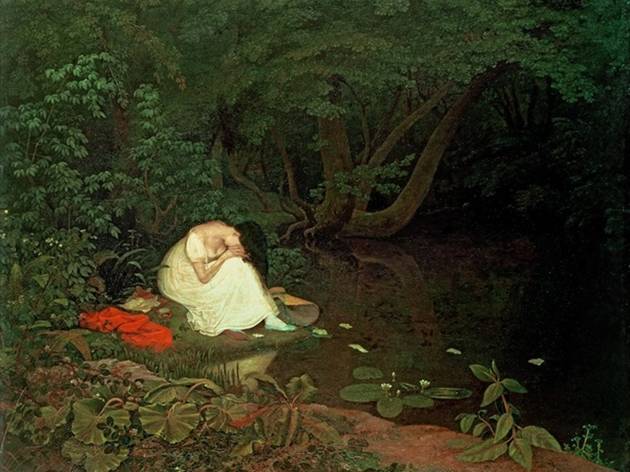 © Victoria and Albert Museum, London
'Disappointed Love', 1821, by Francis Danby
The Pre-Raphaelites get all the praise for their scenes of romance and tragedy – but the Irish painter Danby got there first with this scene of a melancholic maiden in despair. There's even the torn pieces of a letter drifting across the pond, presumably a note of rejection from her callous lover. Still, at least he bothered to get in touch with her. These days you're more likely just to get ghosted on Tinder.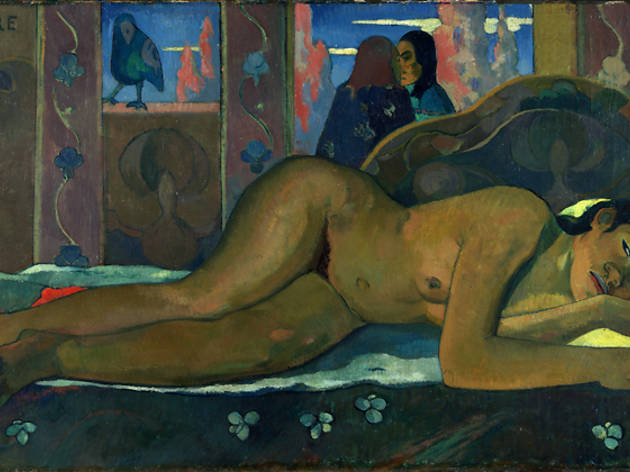 © Samuel Courtauld Trust, The Courtauld Gallery, London
'Nevermore', 1897, by Paul Gauguin
In 1890, Paul Gauguin made his first visit to the Polynesian island of Tahiti, and was immediately captivated by this tropical world of heat, colour and impressionable teenage girls. The fact he had a wife and four kids back in France did little to discourage him from making advances, and he eventually took three native wives, the eldest of whom was 14. Maybe best not to mention this, when you're taking your date around the Courtauld.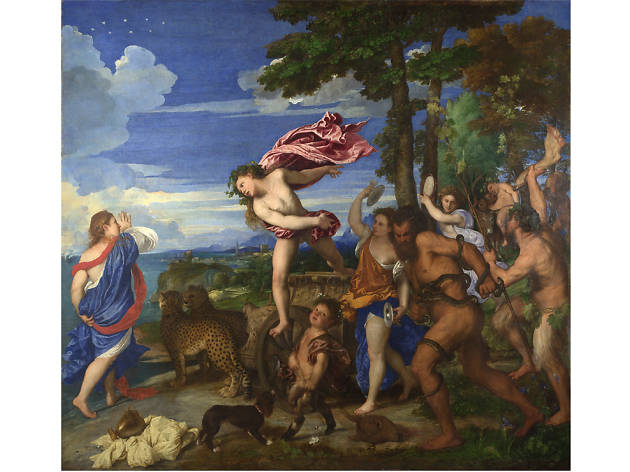 © The National Gallery, London 2014
'Bacchus and Ariadne', 1520 by Titian
Another sexy mythological scene at the National Gallery, this time telling the story of poor Ariadne, who was Minotaur-slayer Theseus's squeeze right up until he got bored of her and abandoned her on the island of Naxos. Luckily Bacchus – the god of wine and fertility – discovers her, takes her crown and throws it into the sky to create a brand-new constellation of stars. The perfect rebound.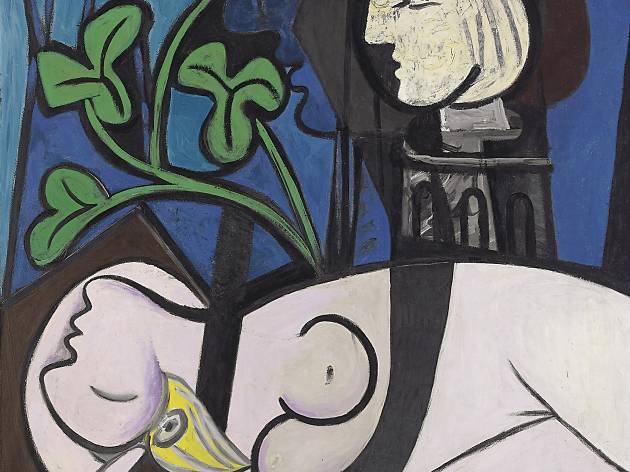 © Tate Modern
'Nude, Green Leaves and Bust', 1932, by Pablo Picasso
Picasso's string of lovers are almost as famous as his artworks. (There are nearly as many of them too.) When he was 45, ol' Pabz was married to Russian ballet dancer Olga Khokhlova (stop sniggering) – then he met the teenage Marie-Thérèse Walter, and was instantly smitten. This painting is an ode to their passionate love – which lasted right up until surrealist photographer Dora Maar walked into Picasso's life, and poor old Marie-Thérèse also got the boot. She eventually committed suicide after his death. Happy Valentine's!