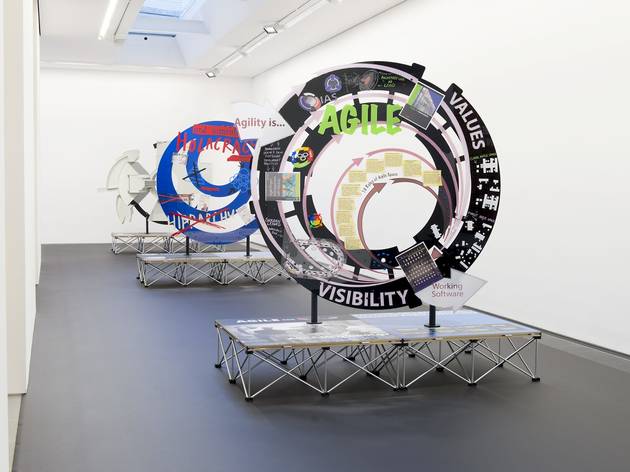 1/6
Simon Denny: 'Products for Organising' exhibition view. © the artist, courtesy Serpentine Galleries. Photo: © 2015 readsreads.info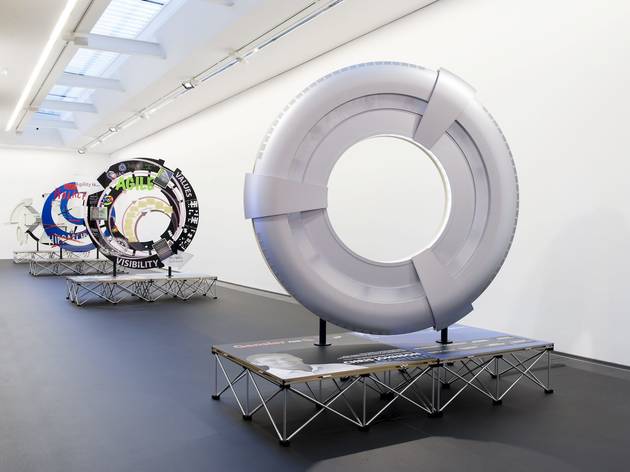 2/6
Simon Denny: 'Products for Organising' exhibition view. © the artist, courtesy Serpentine Galleries. Photo: © 2015 readsreads.info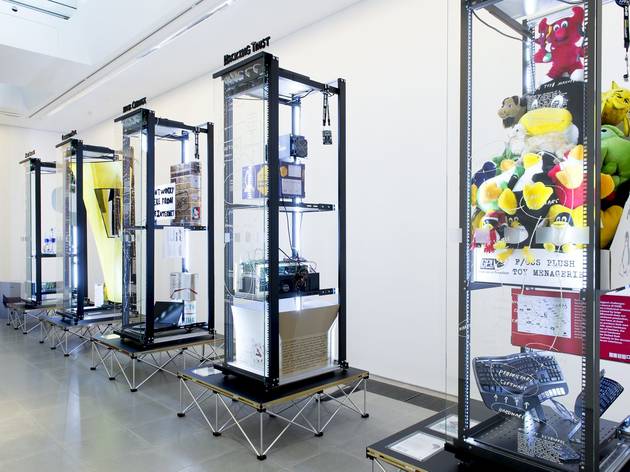 3/6
Simon Denny: 'Products for Organising' exhibition view. © the artist, courtesy Serpentine Galleries. Photo: © 2015 readsreads.info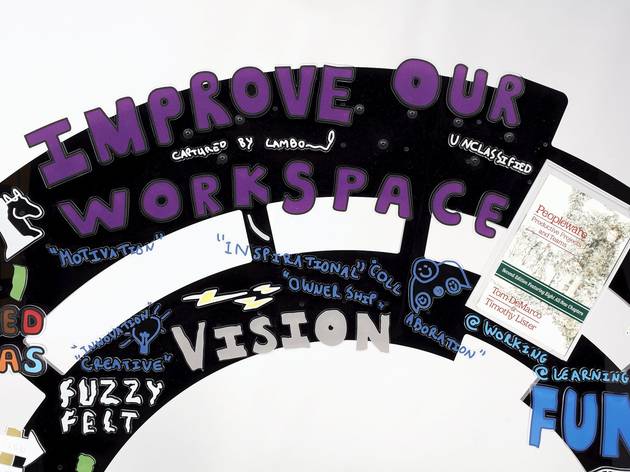 4/6
Simon Denny: 'Products for Organising'. © the artist.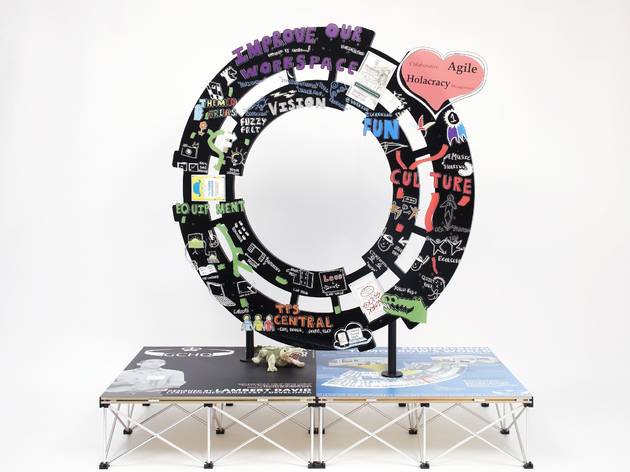 5/6
Simon Denny: 'Products for Organising'. © the artist.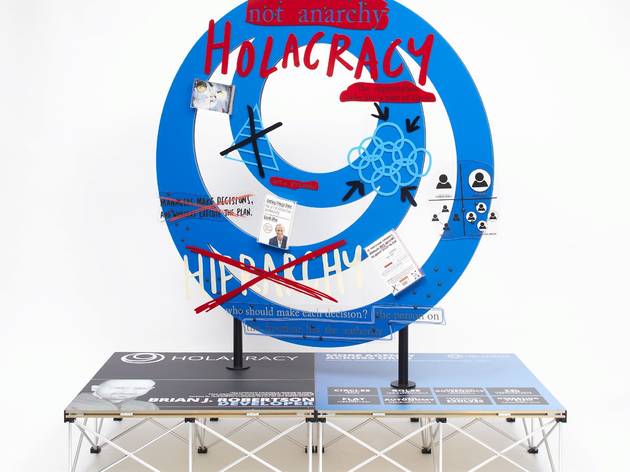 6/6
Simon Denny: 'Products for Organising'. © the artist.
Time Out says
Friendly warning! We're working hard to be accurate. But these are unusual times, so please check that events are still happening.
The young New Zealand artist's first London solo show looks at hacker culture
Our lives are being constantly monitored. Every bit of correspondence, every online interaction, is logged and sifted through. Most of us just get on with the day to day, happy to know we're not causing any trouble. But online communities have always fought back. It's these cyber warriors – hackers – that are the basis for young New Zealand artist Simon Denny's first UK solo show, a timely journey through the internet's nether regions considering our current age of mass surveillance.
It starts with an elevated scaffold walkway dotted with display cabinets filled with vintage computers, circuit boards and neat explanatory diagrams. This is a mini-museum of hacking history from phone phreaking to hackathons. Further along the walkway are what look like high-end computer towers; in fact they're empty, glossy, plastered in logos and pierced with USB slots. They have the look of powerful weapons of internet destruction, but none of the purpose. They're impotent aesthetic shapes that allude to hacking culture.
It all feels like a reasonable prospect at first, but the show becomes steadily more hectic. The second series of sculptures is made up of large Plexiglas hoops mimicking the doughnut shapes of the GCHQ building in Gloucestershire and the soon-to-be-completed Apple Campus in California. They're covered in neon-coloured statements about anarchy and management speak, frantic doodles about workspaces and speed dating.
More display cabinets appear, busier than the early ones. There's more scaffolding too, this time unclimbable. The whole thing feels like a 2am YouTube black hole you can't get out of, a caffeinated, paranoid trip into the darkest recesses of Wikipedia. It's bewildering and difficult art about a hugely complex topic. Denny has managed to condense all this information into a single feeling of dread and hyperactivity. That's not a bad trick.
Details