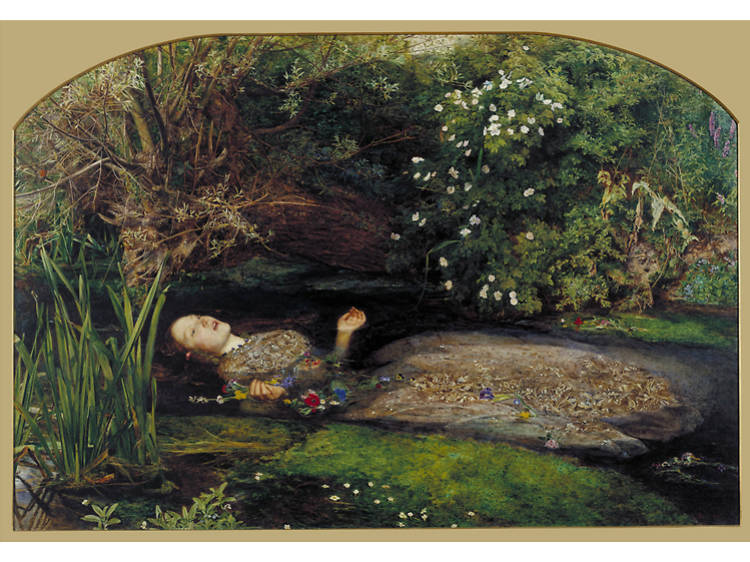 20.

'Ophelia' - John Everett Millais
WHEN? 1851
WHERE CAN I SEE IT? Tate Britain
I LIKE IT See also 'The Fairy-Feller's Masterstroke'

Being an artist's muse wasn't always a glamorous job, as poor old Elizabeth Siddal discovered when she posed as the tragic Ophelia from Shakespeare's 'Hamlet'. Over a four-month period, the Pre-Raphaelite painter Millais had her lie in a bath of water so he could capture the perfect atmosphere of Ophelia's watery demise. It paid off though, as Siddal's deathly composure set within a flowering brook is one of the most compelling, haunting and admired paintings in the Tate collection. It's good to have Ophelia back after her international tour.