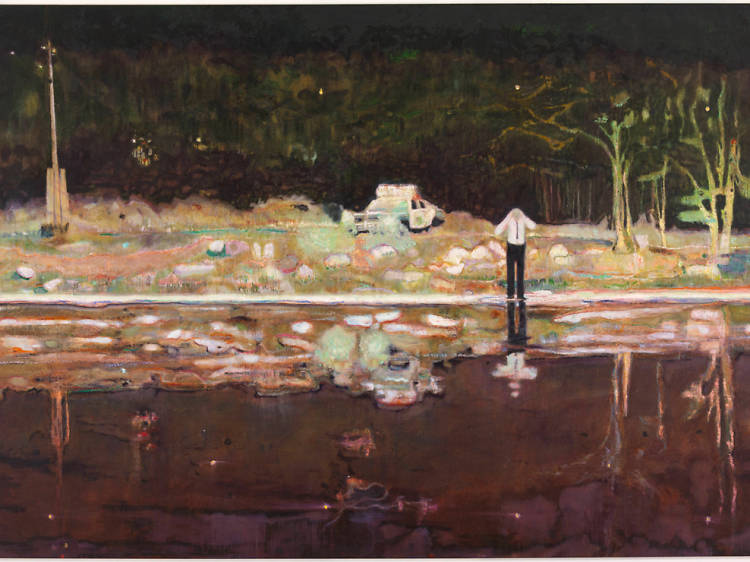 © Peter Doig
40.

'Echo Lake' - Peter Doig
WHEN? 1998
WHERE CAN I SEE IT? This painting is part of the Tate collection but currently not on display. Check Tate Modern or Tate Britain to see when it will next be on show.
I LIKE IT See also 'Ski Jacket'

What's happened here? Is the man calling out? Are his hands clasped to the side of his head in anguish? Has he lost someone, something, in that water? Is that why the cops are there? Is he the cop? It's a wonderfully unsettling image from the Scottish-Canadian artist – atmospheric, dark, strained and confusing, but beautifully painted, with that weird horizontal composition splitting everything in two. Is Doig the finest contemporary painter? When he was producing works like this in the early 1990s, it was pretty hard to disagree.