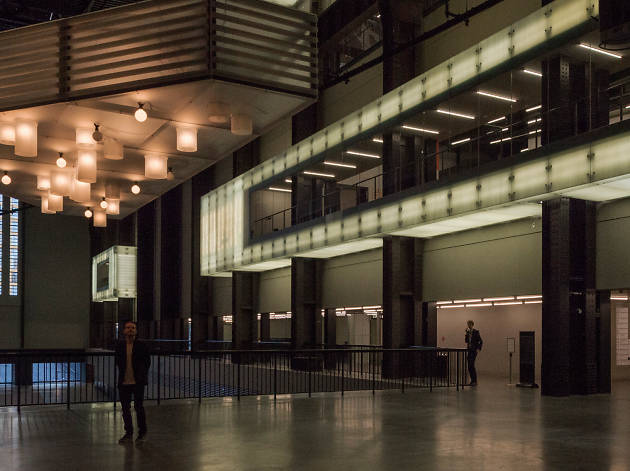 Win a pair of tickets to an exclusive view of Tate Modern's new Hyundai Commission
Enter our ballot for a chance to bag tickets to a private view of Philippe Parreno's Hyundai Commission in the Turbine Hall, including drinks and a talk from the curator
To celebrate our partnership with the Tate Modern, we're giving away 125 pairs of tickets to an exclusive after-hours view of Philippe Parreno's new Hyundai Commission in the Turbine Hall. The event will take place on the evening on Monday October 24 2016, including drinks and a talk with the show's curator.
This year, the annual commission for Tate Modern's vast Turbine Hall has fallen into the hands of Philippe Parreno. Featuring bio-reactors, a ventriloquist and loads of fish, the French artist has turned the space into a giant ballet of lights, objects and sound. It's amazing, insanely complicated and might just be the Turbine Hall's weirdest show ever.
To join us for an exclusive after-hours view, simply fill out your details below for a chance to win tickets:
Read more about Philippe Parreno's Hyundai Commission
The Turbine Hall has been filled with lights, screens, speakers and inflatable fish by the brilliant French artist Philippe Parreno. He sees his installation as a giant object made of many parts, all of which move and interact. But even though it's all choreographed like a whacked-out art ballet, it's designed to constantly realign in new ways. You'll never see it the same way twice.