Win one of 50 pairs of tickets to a private view at Tate Britain
Enjoy the British Folk Art exhibition and an insightful talk from the Tate curatorial team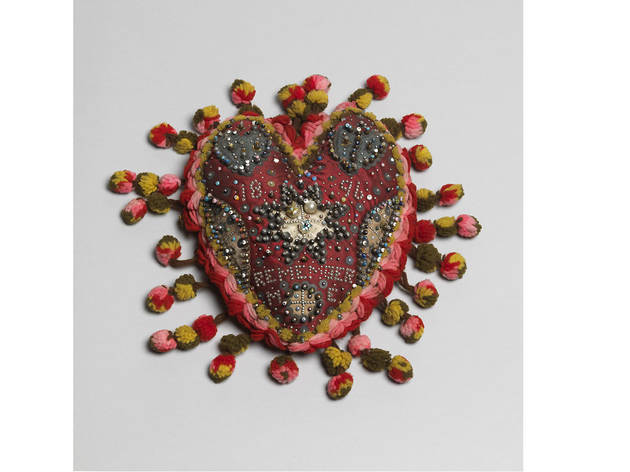 first major exhibition of British folk art
, taking place at Tate Britain 10 Jun - 31 Aug 2014.
Steeped in tradition and often created by self-taught artists and artisans, the often humble but always remarkable objects in this exhibition include everything from ships' figureheads to quirky shop signs, Toby jugs to elaborately crafted quilts.
Those attending this special event, taking place 7-9pm on 30 June, will enjoy an introduction from Martin Coomer, as well as an insightful talk from the Tate curatorial team.
There is plenty to be seen and admired at the exhibition, from an intricate sculpture of a cockerel, made out of mutton bones by French POWs during the Napoleonic wars, to a larger-than-life-size figure of King Alfred made out of thatch. There are examples of the mysterious 'god in a bottle' – votive offerings suspended in bottles of clear liquid – as well as naïve paintings, tin trays covered with ornate fragments of crockery and much more besides.
We have 50 pairs of tickets to give away for this exclusive Time Out reader event. To be in with a chance of winning, just answer the question and enter your details below:
Terms and conditions apply. By entering this competition you agree to receive relevant communications from Time Out including news, events, offers and competitions. This competition will close at 2pm on October 22 2013.