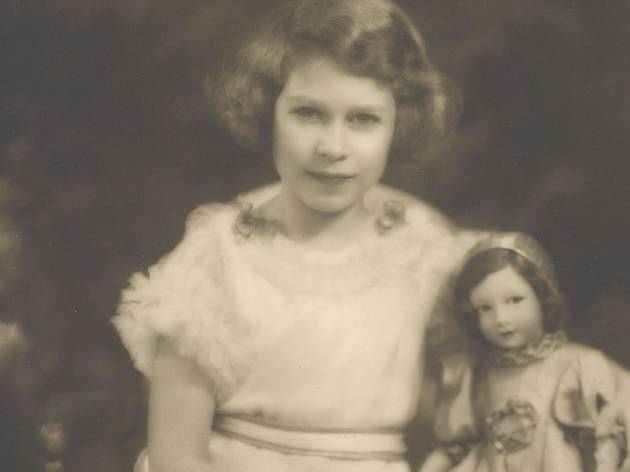 1/14
Royal Collection Trust / © Her Majesty Queen Elizabeth II 2014
Princess Elizabeth with a Parisian doll, photographed by Marcus Adams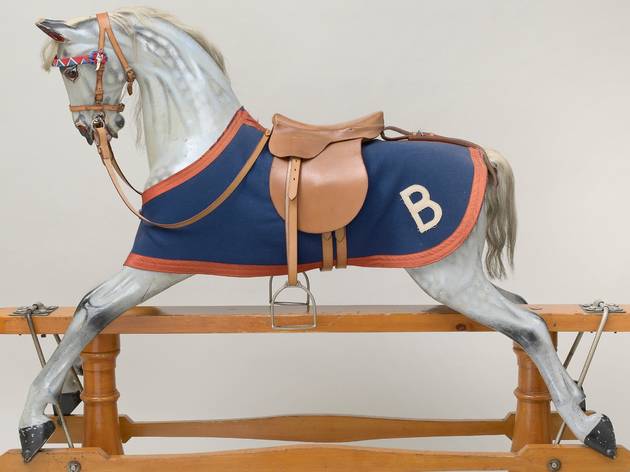 2/14
Royal Collection Trust / © Her Majesty Queen Elizabeth II 2014
Rocking horse that Princess Elizabeth and Princess Margaret played with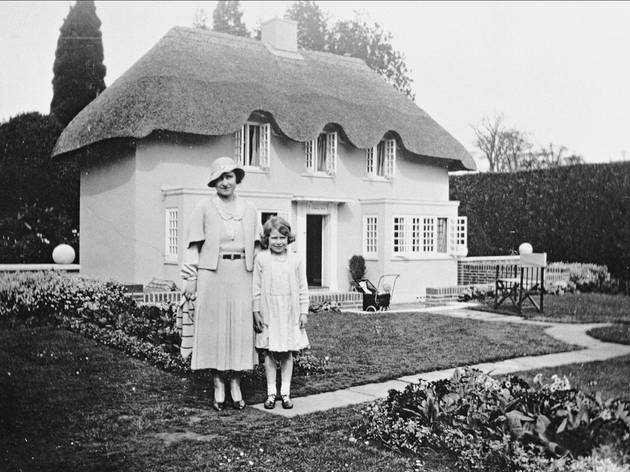 3/14
Royal Collection Trust / © Her Majesty Queen Elizabeth II 2014
The Duchess of York and Princess Elizabeth standing outside in front of Y Bwthyn Bach, a miniature cottage in the grounds of Royal Lodge, presented to Princess Elizabeth by the people of Wales on the occasion of her sixth birthday, 1933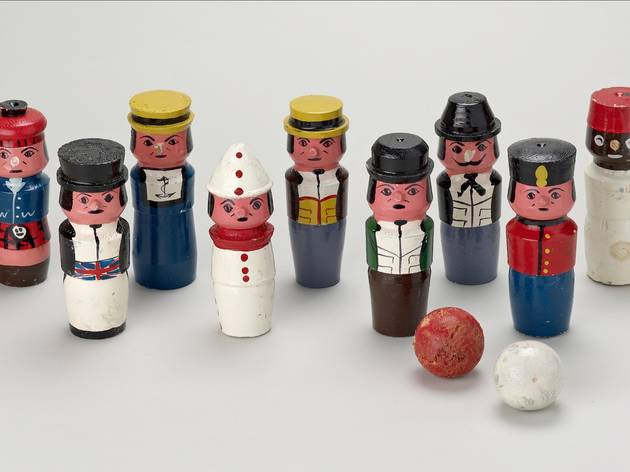 4/14
Royal Collection Trust / © Her Majesty Queen Elizabeth II 2014
A set of Knockemdown Ninepins belonging to Princess Elizabeth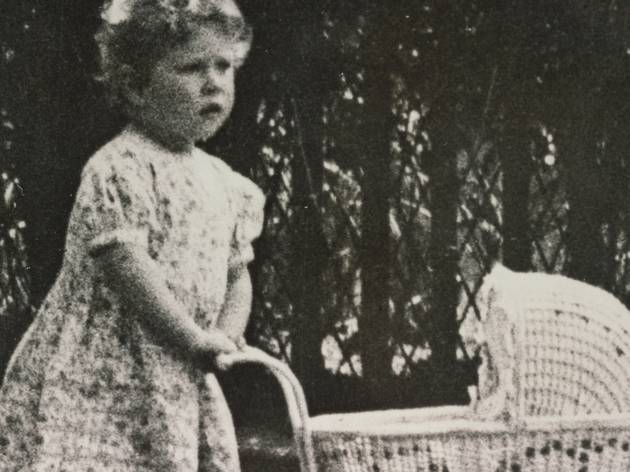 5/14
Royal Collection Trust / © Her Majesty Queen Elizabeth II 2014
The two-year-old Princess Elizabeth with her wicker pram in the grounds of her home in Piccadilly, London, 1928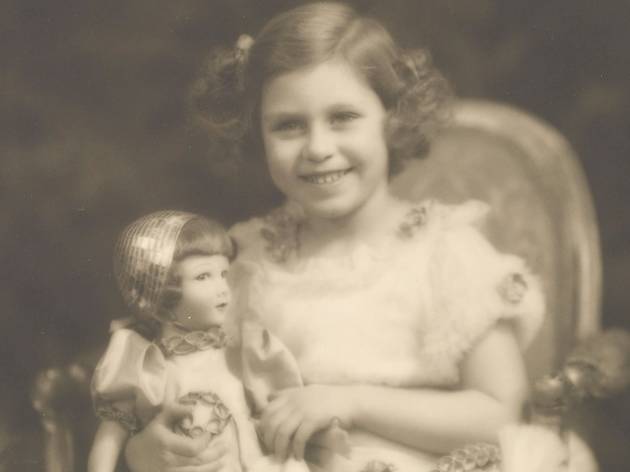 6/14
Royal Collection Trust / © Her Majesty Queen Elizabeth II 2014
Princess Margaret with a Parisian doll, photographed by Marcus Adams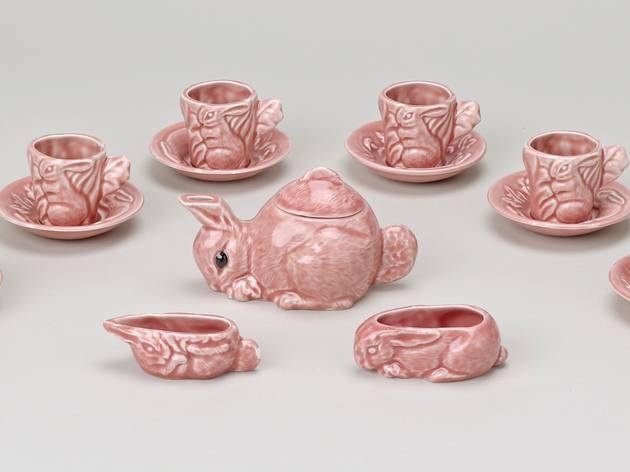 7/14
Royal Collection Trust / © Her Majesty Queen Elizabeth II 2014
A pink tea set in the shape of a rabbit belonging to Princess Elizabeth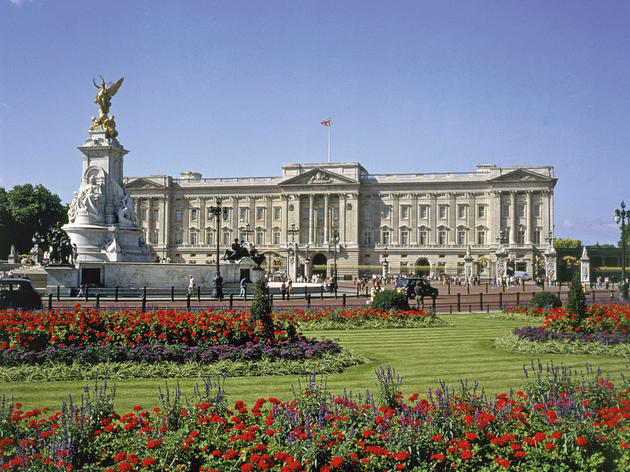 8/14
The Royal Collection © 2009 Her Majesty Queen Elizabeth II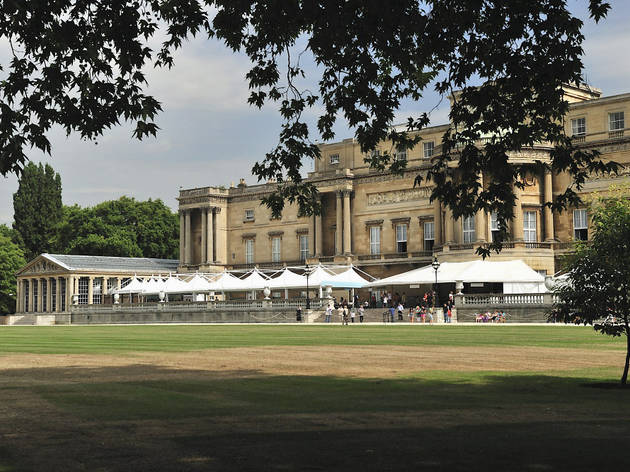 9/14
© 2010 Her Majesty Queen Elizabeth II
The Royal Collection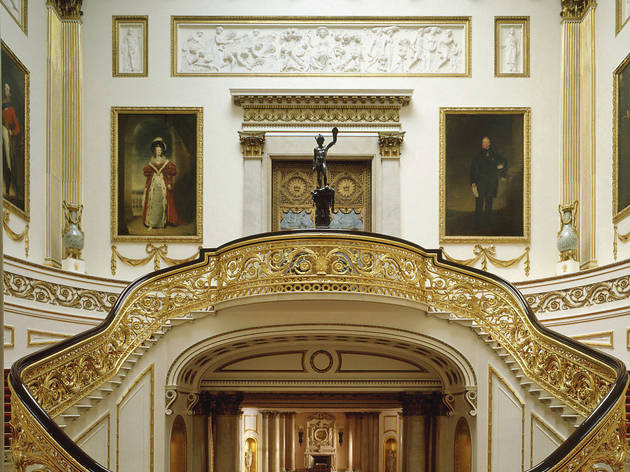 10/14
Royal Collection © 2011, Her majesty Queen Elizabeth II
Grand Staircase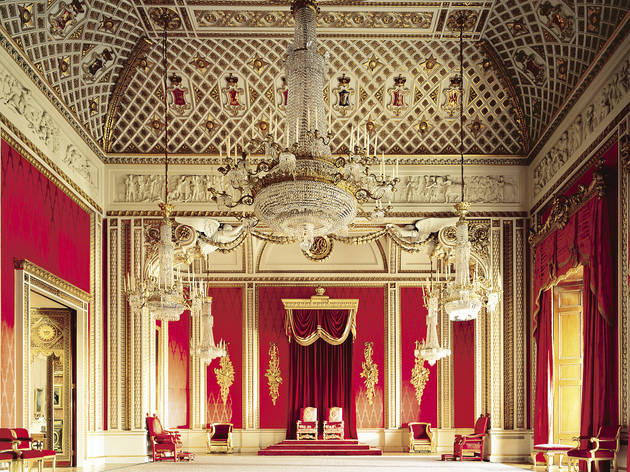 11/14
Royal Collection © 2011, Her majesty Queen Elizabeth II
Throne Room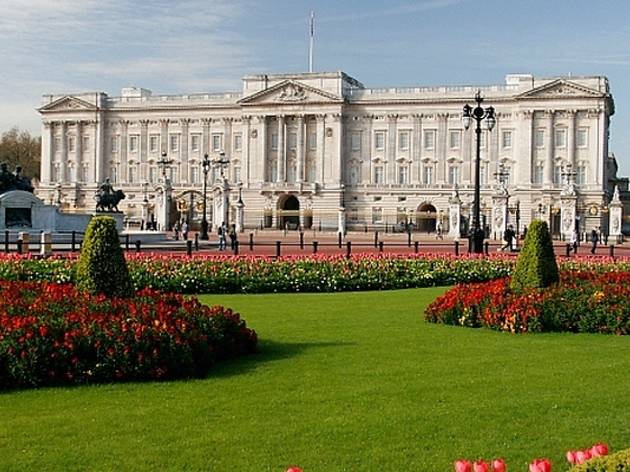 12/14
© Buckingham Palace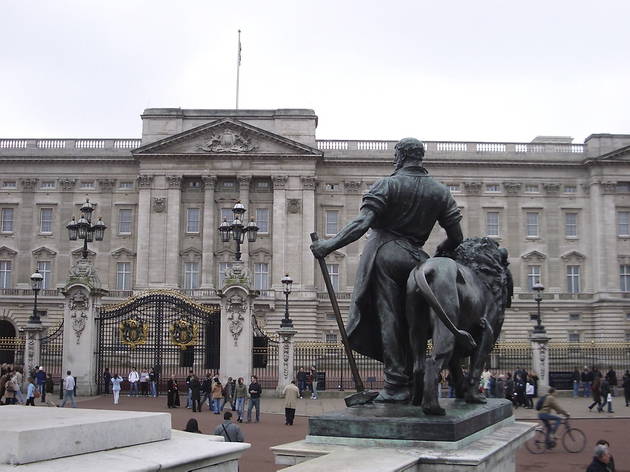 13/14
© Abigail Lelliott / Time Out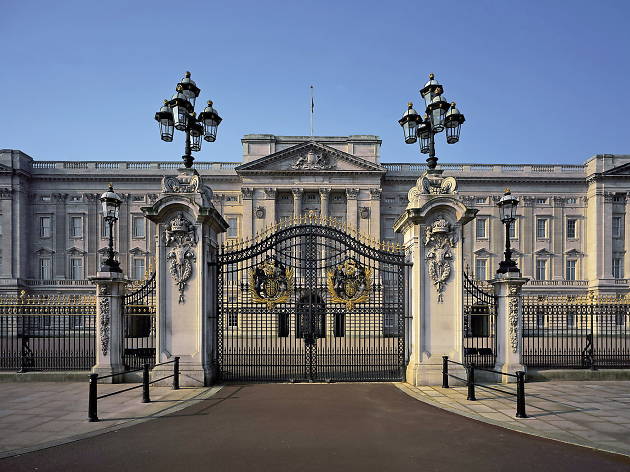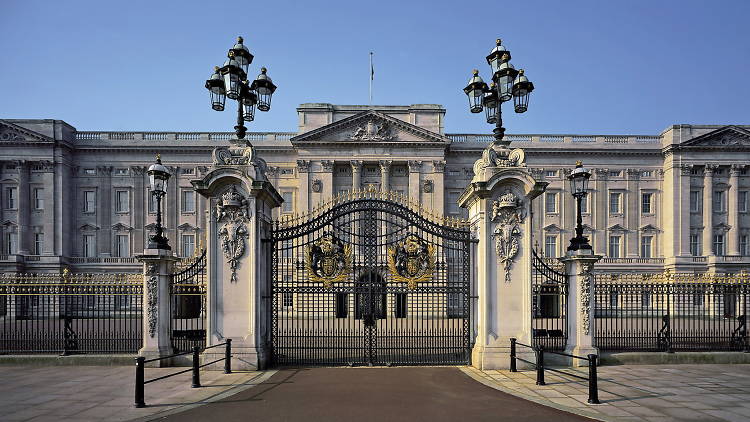 14/14
© Andrew Holt / Royal Collection Trust / © Her Majesty Queen Elizabeth II 2013
The State Rooms open annually while the Royal family is on their summer hols. It's difficult to imagine what it would be like to attend one of the state, ceremonial or official occasions for which the rooms that visitors have access to are used, protected as they are by Perspex and seasonal staff – but it's fascinating to see them, all the same. The Grand Hall resembles an upmarket hotel foyer and the thrones are surprisingly modest but the Music Room, setting for many royal christenings, is charming, there are some glorious Nash ceilings and among the paintings in the Picture Gallery are Rembrandts, Rubens and Vermeers. The visitor route includes a 450-metre walk along the west side of the palace garden, which offers views of the garden, palace and nineteenth-century lake.
Included in the admission price is the 'Royal Childhood' exhibition. Find out what it's really like to grow up in London's flashest pad in this exhibition of toys, outfits and treasured family belongings.
Some of the exhibits date back as far as 250 years, and many were the prized possessions of our monarchs-to-be, such as a set of dolls made by a young Queen Victoria, and little Queen Liz's rocking horse. You may recognise Prince William's page boy sailor suit from the Duke of York's wedding in 1986, and there will be plenty of familiar faces among the photographs and film footage, much of which is previously unseen. Multi-media guides for children aged five-to-twelve will be available, as well as a family tent on the palace's West Terrace. Tickets should be booked in advance.
Average User Rating
2.7 / 5
Rating Breakdown
5 star:

1

4 star:

0

3 star:

0

2 star:

1

1 star:

1
It seems very expensive! Tax payers should have at least some discount...
I was blown away by the state rooms in Buckingham Palace. The audio tour is fantastic and explains in detail everything you are seeing. You can even listen to optional extras about all the paintings which I found fascinating. The special exhibition for the coronation is beautifully done and the film footage bought it to life, especially on the replica tvs from the time. The open air tea room at the end is wonderful, and although we had to queue there were plenty of seats when we got our food.
It seems so odd to me that British citizens have to pay to look around a building that belongs to us,the British nation.