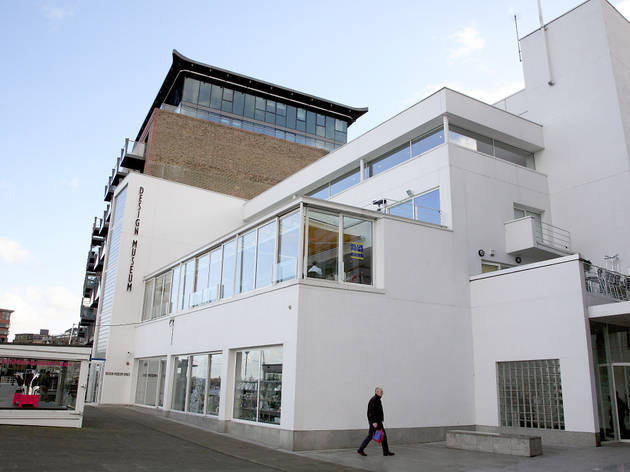 Opened in 1989, this riverside museum by Tower Bridge encompasses modern and contemporary industrial and fashion design, graphics, architecture and multimedia.
Average User Rating
2.3 / 5
Rating Breakdown
5 star:

1

4 star:

0

3 star:

0

2 star:

0

1 star:

2
I guess this must depend on the specific exibition but I visited the Design Museum on Saturday and really enjoyed it.
The Design of the Year competition (might not be what it is called....) was excellent, showcasing new and innovative design-led approaches to solving diverse problems. That you could buy a decent number of the showcase pieces in the shop downstairs helps further set the Design Museum apart as a place where you can look at the future and then enjoy your own personal taster.
Pick a nice day and treat yourself. If you are interested in design and are willing to engage with the exhibits you can easily kill a couple of hours here. And when you're done you can chill on the Southbank, wander down to Borough market or hop on a Clipper to Greenwich and get your picnic on.
Terribly disappointed. Over-priced (nearly £12 p-person !) and not a lot to see. Paul Smith exhibition was OK (-ish), but the other floor where they house their permanent collection was unbelievably poor. Hard to believe this is the best UK design has to offer. This place really doesn't deserve to be called Design Museum, it's an over-priced embarrassment. Don't waste your time and money here, go to the V&A instead, which has a lot more to offer.
We went to the Design museum yesterday and we were terribly disappointed. I had a notion that the exhibits would show the history of design and would include a range of everyday objects. However, instead we were confronted with a range of sports gear (so it felt like we could simply have visited a local sports shop) and a crystal exhibition that was more like an art installation than any real engagement with actual design. Both were heavily sponsored and seemed more like sponsorship gimmicks rather than any attempt to entertain or educate the public. Completing the two floors of exhibition space (one floor was closed) took approximately 15 minutes and we paid £11 for the pleasure.