Helicopter rides and tours in London
Want to get the best view of the capital? Board a chopper and see what the birdies see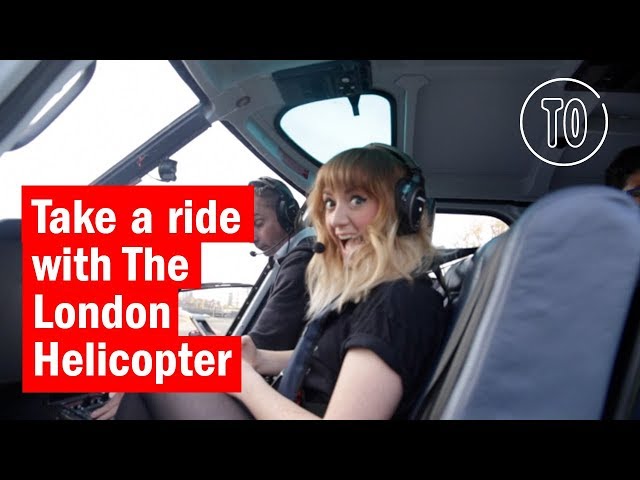 There's no denying it, London has the best skyline around. Ok so we're biased, but you've got to give it to the old capital, it's a fine looking city – especially from a bird's eye view. Glimpse all the incredible landmarks in every direction, the Thames winding its way through the hustle and bustle of the streets below and the home counties on the horizon.
If you've ever fancied drinking it all in, then taking to the skies for a helicopter ride or tour in London is a pretty good shout. Seriously, iconic sights such as the Houses of Parliament, Big Ben, the O2 Arena, the London Eye and The Shard will never look better.
RECOMMENDED: If you prefer keeping your feet on the ground, try a London walking tour
London helicopter tours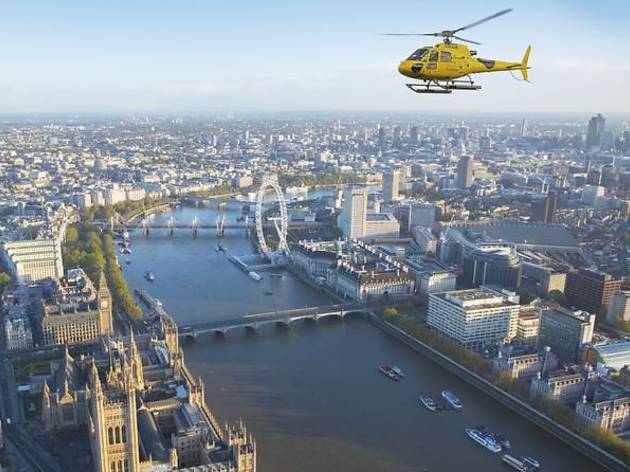 Shared helicopter flight
If you don't mind bunking up to save a couple of pennies then this is the flight for you. Choose from a 12-minute or 18-minute chopper flight covering the best of the capital's sights, kicking off in Battersea before you follow the Thames to take in Green Park, Buckingham Palace, The Shard, Big Ben, Olympic Stadium and Wembley Stadium.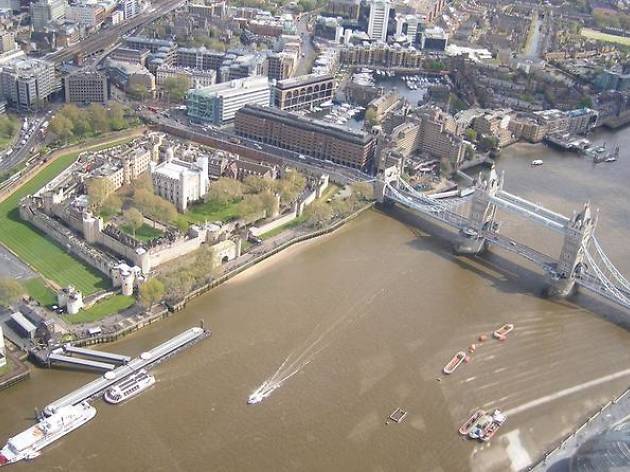 A 30-minute helicopter flight over London
See rural English countryside gradually build up to the outskirts of the city and before you know it, you are marvelling at the expanse of city before you. If that isn't enough, from your perfect view flying over the River Thames, your pilot will point out east London's best landmarks – the Houses of Parliament, Buckingham Palace, St Paul's Cathedral, the London Eye, Tower Bridge and the O2 Arena. London sightseeing flights depart from regional airports.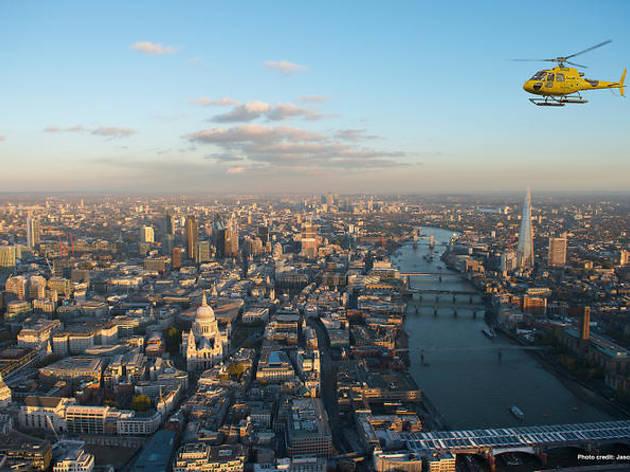 Private helicopter tour
Take up to five friends (or keep it intimate with fewer) on a private chopper chartered just for you. Sweep over the capital to take in all those marvellous views and pinpoint the best London landmarks from above. Get that camera ready – this is prime bragging territory right here.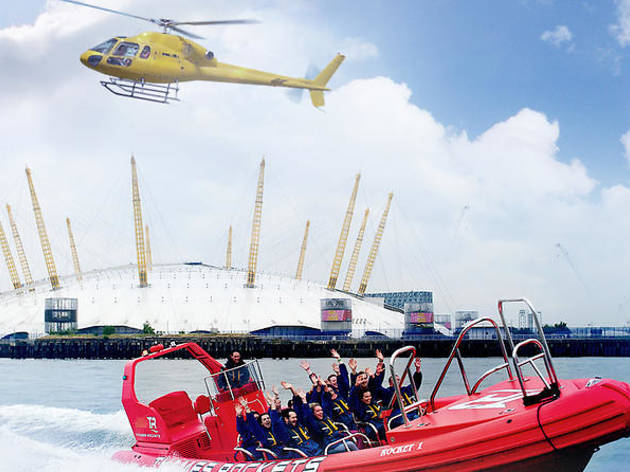 London helicopter tour with high-speed boat cruise
If you're a bit of an adrenaline junkie, take to the seas (well, river) as well as the skies! Combine your helicopter tour with a high-speed trip down the Thames, taking a rocket boat (yep, they're fast) from the London Eye to Chelsea Harbour Pier to your waiting 'copter.