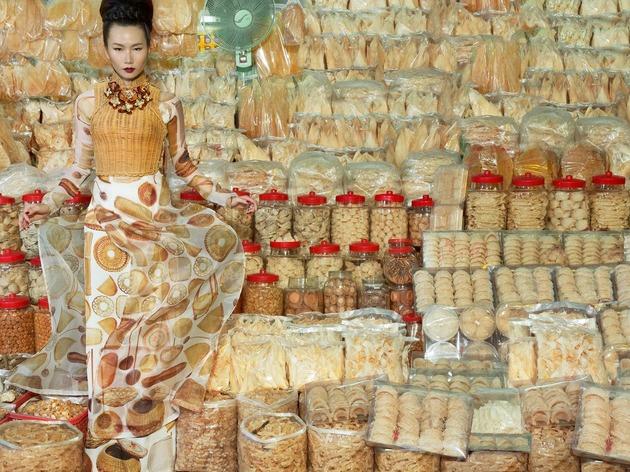 The only official British Fashion Council-approved public event of London Fashion Week, the International Fashion Showcase brings together the cream of design talent of 30 countries in a diverse collection of shows and exhibitions in cultural institutions and embassies across the capital. This is an event with the potential to launch careers – awards for the winning showcase, individual designer and curator are up for grabs from an advisory board of fashion movers and shakers (including Susie Lau and US Vogue deputy editor Sarah Mower MBE).
The majority of the Showcase takes place at 180 The Strand, in a space designed by architect Pernilla Ohrstedt Studio – and where you can see shows from countries including Argentina, China, Nigeria, Switzerland and Vietnam.
From a collection of installations exploring Korean avant-garde fashion, to a Scandinavian group show, this is a rare (and free) opportunity to take a walk around the world of fashion – and an event that proudly cements London's place as the style capital. Visit backoftheenvelope.britishcouncil.org for up-to-date info about what's happening when.