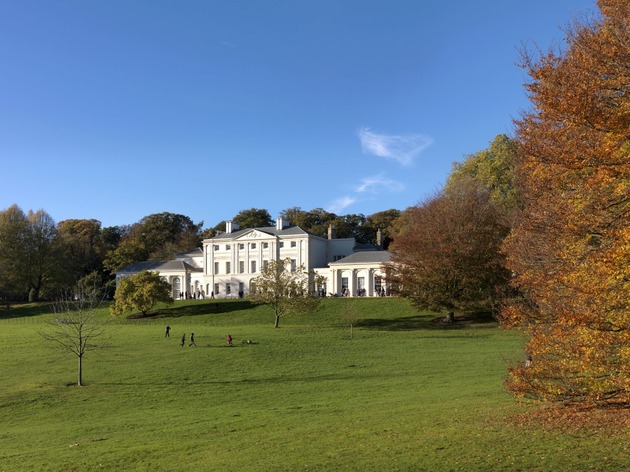 1/12
Kenwood House - restored, repaired and revived. © ENGLISH HERITAGE / CHARLES HOSEA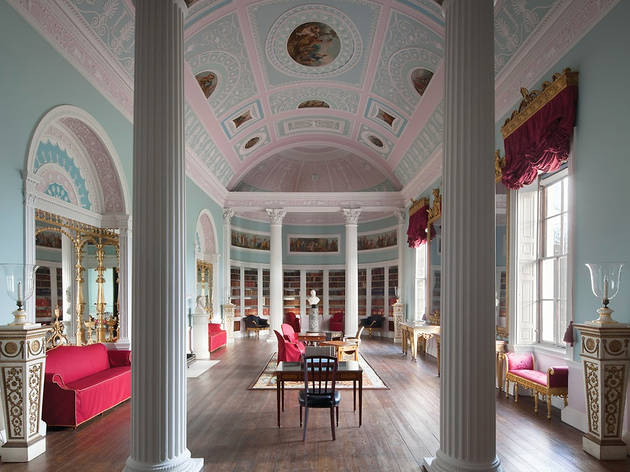 2/12
The Great Room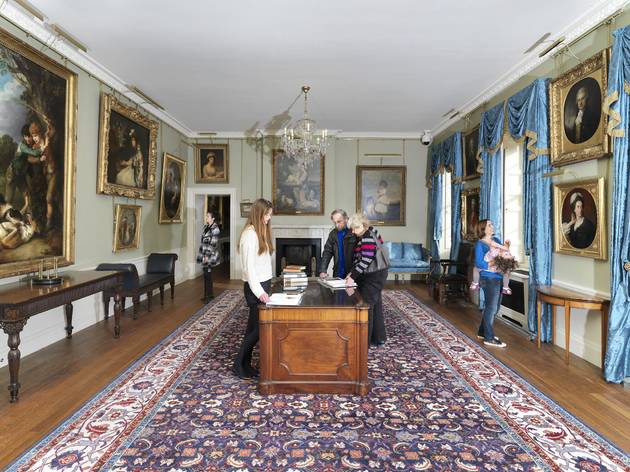 3/12
The newly refurbished Breakfast Room at Kenwood House. © ENGLISH HERITAGE / CHARLES HOSEA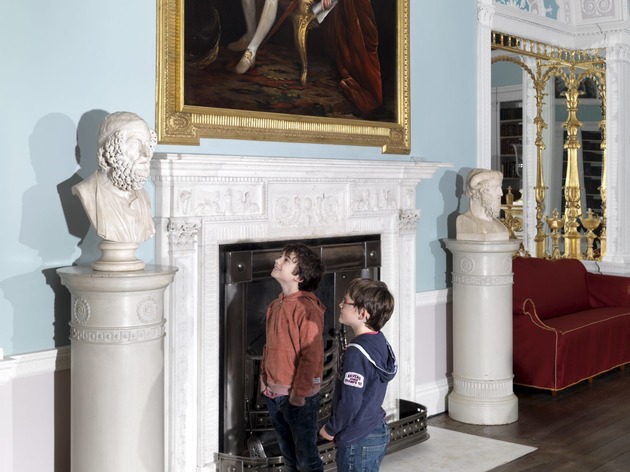 4/12
The newly restored Libary at Kenwood House. © ENGLISH HERITAGE / CHARLES HOSEA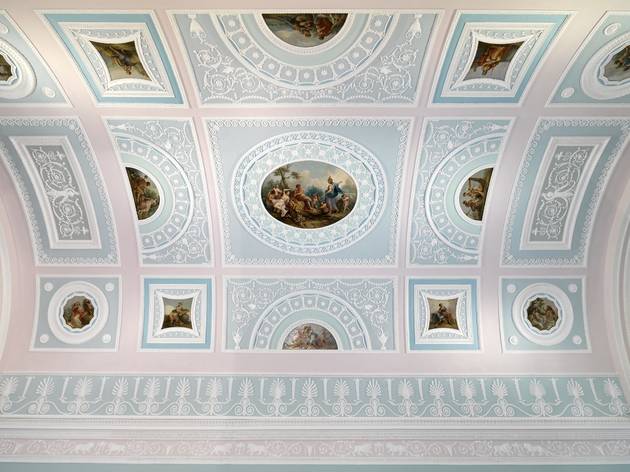 5/12
The newly restored ceiling in the Library at Kenwood House. © ENGLISH HERITAGE / CHARLES HOSEA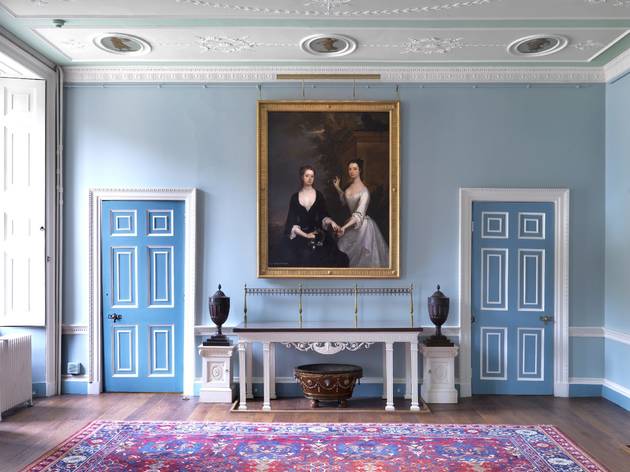 6/12
The newly restored entance hall at Kenwood House. © ENGLISH HERITAGE / CHARLES HOSEA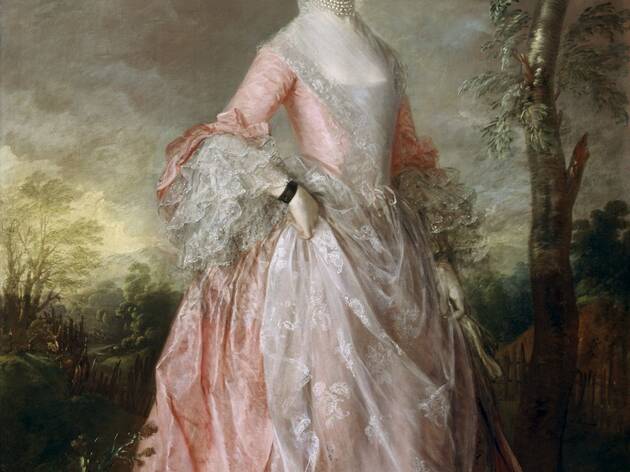 7/12
'Mary, Countess of Howe' by Thomas Gainsborough, c1764. © ENGLISH HERITAGE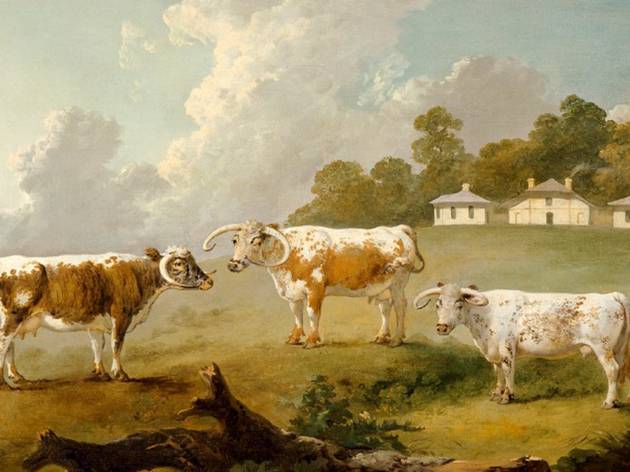 8/12
ulius Caeser Ibbetson, 'Three Long-Horned Cattle at Kenwood', 1797. © English Heritage
J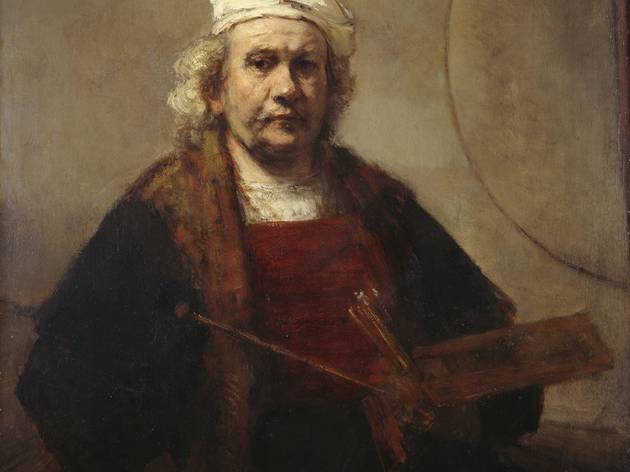 9/12
'Portrait of the Artist' by Rembrandt Van Rijn, c1665. © ENGLISH HERITAGE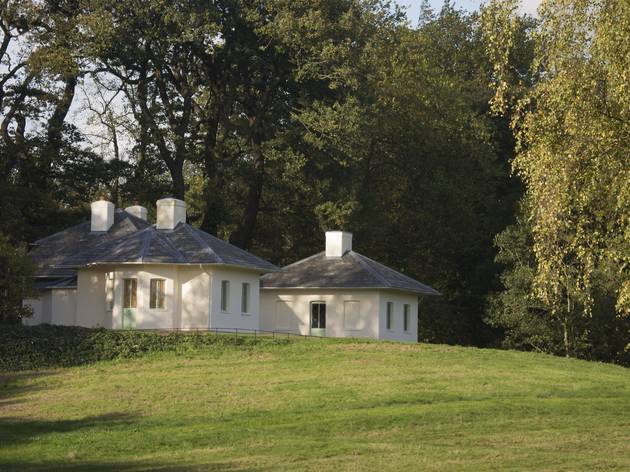 10/12
The eighteenth-century dairy at Kenwood House © ENLISH HERITAGE / PATRICIA PAYNE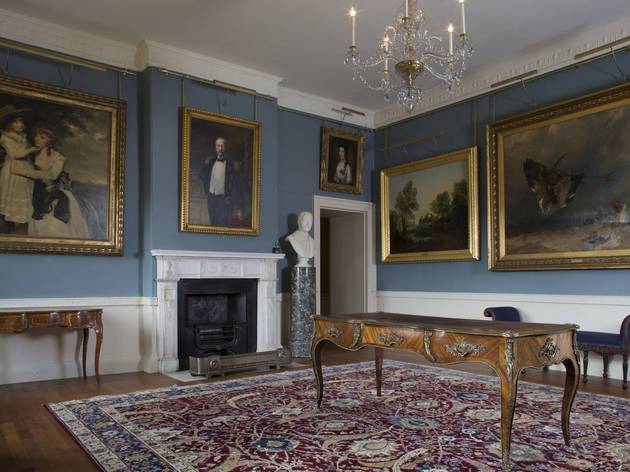 11/12
The newly refurbished Lord Mansfield's Dressing Room at Kenwood House. © ENGLISH HERITAGE / PATRICIA PAYNE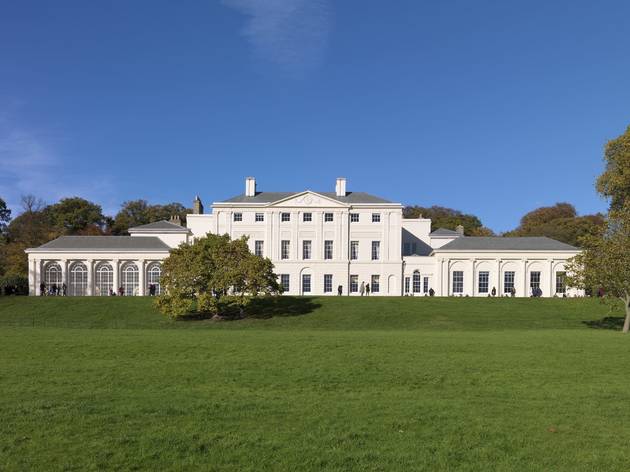 12/12
The newly repaired south facade at Kenwood House. © ENGLISH HERITAGE / CHARLES HOSEA
Time Out says
Two years ago Kenwood House was looking distinctly down at heel. The long, creamy south facade was flaking and the roof was in poor repair. The wonderfully situated house (the estate adjoins Hampstead Heath) – which was transformed by celebrated architect Robert Adam between 1764 and 1779 to become a neoclassical villa suitable for William Murray, 1st Earl of Mansfield – had become shabby.
Which was alarming – because the place is ours. Shortly after World War I, the 6th Earl came extremely close to flogging off Kenwood to developers. The plots were already pegged out when the brewing magnate Edward Cecil Guinness, 1st Earl of Iveagh, bought the estate. He never lived there, but left the estate to the nation, along with a superb collection of 63 Old Master paintings, acquired during a remarkably astute four-year spending spree between 1897 and 1891.
Fortunately, English Heritage, the twenty-first-century custodians of Kenwood, had things in hand and after an 18-month transformation period, made possible by a £3.9m Heritage Lottery fund and private donations, Kenwood House reopened earlier this year.
The impetus for the project was the need to preserve the fabric of the building and protect its internationally important collections, which include masterpieces by Gainsborough, Reynolds, Turner and Rembrandt.
But with the house closed and most of the major works despatched to the US for a touring exhibition, there was a rare opportunity to revamp the ground-floor rooms in sympathy with the first Earl of Iveagh's vision, when he stipulated that the house should be presented to create 'a fine example of the artistic home of an eighteenth-century gentleman'.
The dairy in the estate grounds, which once provided a bucolic setting for eighteenth-century aristocratic ladies in the mood for a genteelly slummy tea, has also been restored. Two rooms housing the paintings of the Iveagh Bequest were revamped in 2000 to show the works to their best advantage, and they remain unchanged.
Potentially more controversial is one element of the restoration of Kenwood's showstopper, the library or 'Great Room'. In what is considered by many (Robert Adams included) to be a masterpiece, some of the lavish gilding has been painted over. The decision came after extensive research and consultation and hundreds of forensic paint samples. The result is delicate and beautiful. And the protective barrier applied between old gilding and new paint means that the next generation of renovators will be able to find the evidence they need when they come to rehash the arguments about who exactly was responsible for the gilded layer, and when.
Discover more great places to visit in Hampstead
Details
Address:
Hampstead Lane
London
NW3 7JR

Transport:
Tube: Golders Green/Archway then bus 210
Price:
Free
Contact:
Opening hours:
Daily 10am-5pm
Do you own this business?
Average User Rating
4.8 / 5
Rating Breakdown
5 star:

20

4 star:

5

3 star:

0

2 star:

0

1 star:

0
It's completely free and full of rooms more than Instagram-worthy...what more needs to be said?! Besides being a stately home, Kenwood House is very much a museum too, with staff on hand to direct you or answer questions (they really seem to know their stuff) as well as plenty of information labels and leaflets...although, funnily enough, none in English when I was there. Whilst the majority of the house is full of art, other rooms contain antiques and accessories, others books (The Great Hall is soo pretty) and another a dress-up area. It seems a very family/child friendly place.
It's also situated at the top of Hampstead Heath (the best park in London, possibly the world) so you can chill and admire the newly refurb'd building from the outside too! (There is a café just next door in case you get thirsty/hungry).
If you like history and portrait paintings, this is one to visit if you're in the area.
I love looking round stately homes, especially when they're free. Kenwood House is a jewel in the crown that is Heath. It is a welcome break after a walk and following a £3.9 million heritage Lottery fund renovation it certainly looks the part too.
The entrance hall is decorated in Wedgwood blue, and gives a taster for what is to come. This follows through to the dining room, music and dressing room. The most impressive room is the library, with intricate paintings denoting the different seasons and painting by masters such as Vermeer, Gainsborough, Van Dyke and an impressive self portrait of Rembrandt.
Upstairs is a completely separate collection of painting much older called 'The Suffolk Collection.' These paintings show members of the Howard family. The guide was so interesting to listen to and really knew her stuff.
The most beautiful place in the area, featuring paintings by Turner, Vermeer, Rembrandt and a picture of someone who looks a lot like Charles Dance.
Incredible 18th century luxury villa. Free entry and a wonderful estate surrounding it, easy accesible by bus and car. Travel for people less able to walk is available from car park to the house, as well as a lift that can bring anyone to the upper hall where you can see the paintings in the Suffolk collection.
Currently has a Christmas Shop in the Orangery and the café is situated in the old servants quarters which is nice to see during your visit.
Wonderful Robert Adam 18th century house with a world-class permanent exhibition of Old Masters [Iveagh Bequest]. Set in superb parkland. Free entry. Excellent restaurant.
A fine house with interesting art collection, cared for by English Heritage and staffed by volunteers. Thanks to the Iveagh Bequest, there is no charge and it is lovely to see young and old alike enjoying the art, the house and the grounds.
Great place for family day out, good for expanding you cultural knowledge, fantastic picture gallery, great park, good places to eat
World famous paintings, 112 acres of beautiful woodlands and free entry! There is nothing like Kenwood! :)
A place of extreme elegance, style and quiet where you van feed your soul when you want à day out of the city. Highlights of european painting and à really very moving selfportrait of Rembrandt as a somewhat older person that stays with you for the rest of your life.