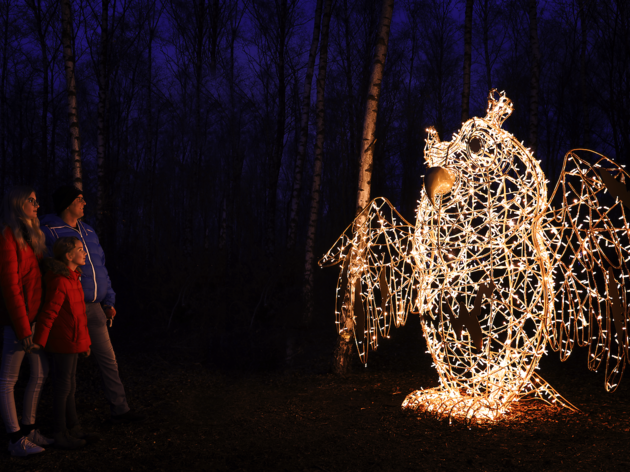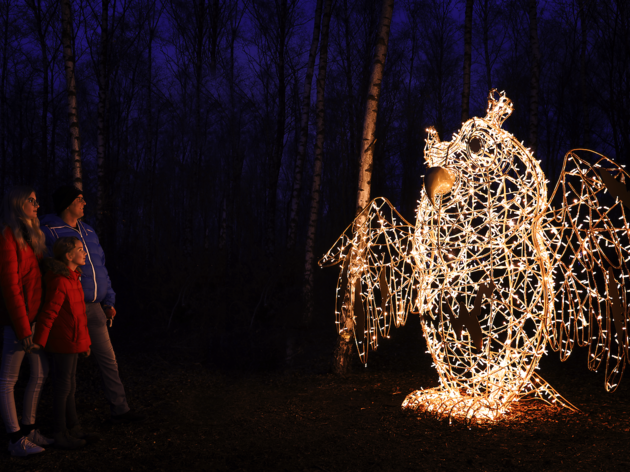 1/17
London Wetlands Centre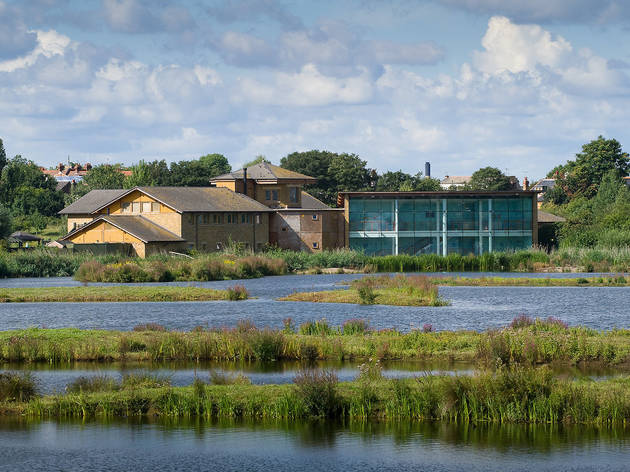 2/17
London Wetland Centre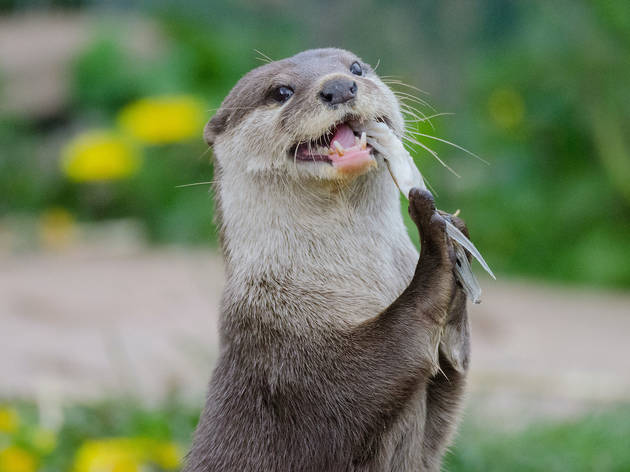 3/17
London Wetland Centre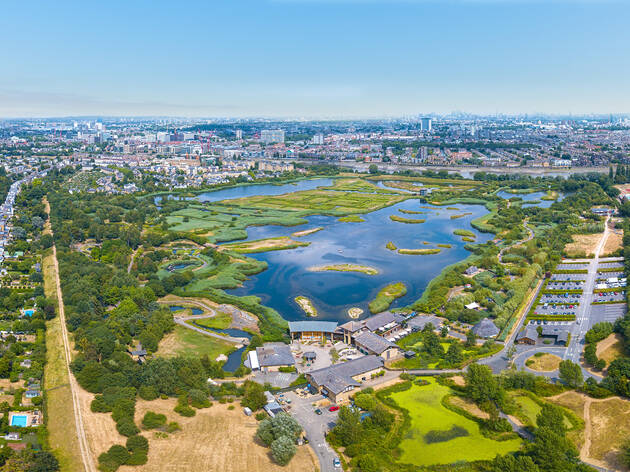 4/17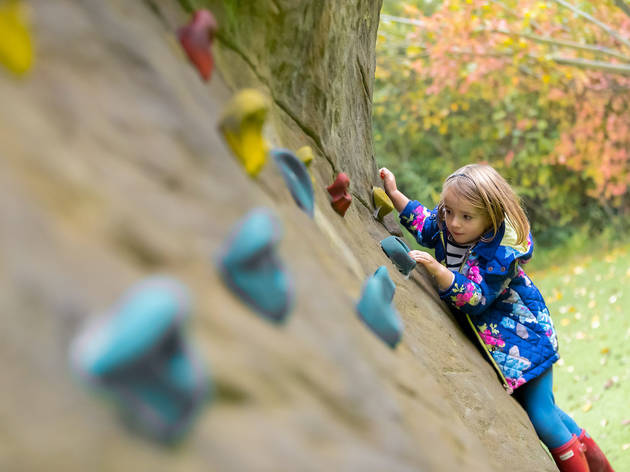 5/17
Martyn Poynor
A young visitor in the Explore adventure area at WWT London. Playground.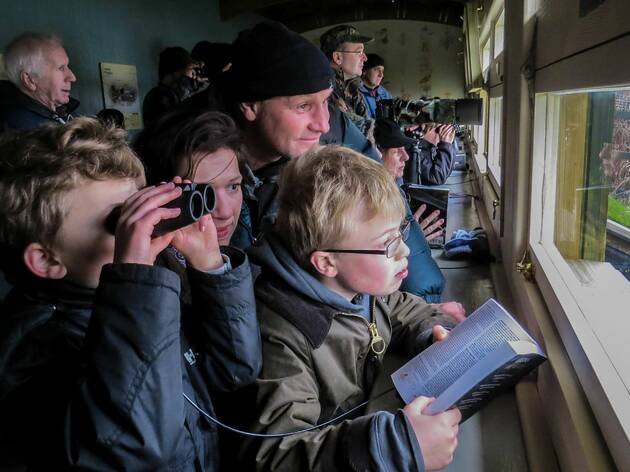 6/17
Mark Simpson
Mike Dilger birdwatching with visitors at London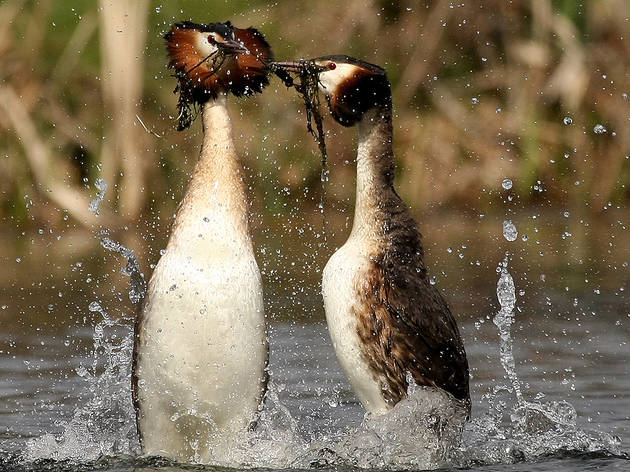 7/17
Saleel Tambe
Great-crested Grebe courtship display at London Wetland Centre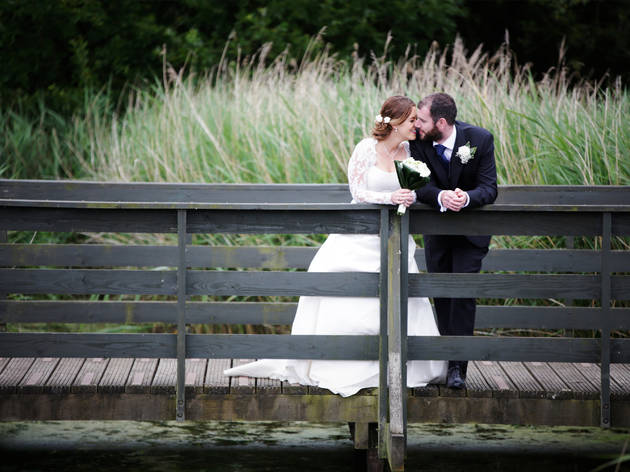 8/17
London Wetland Centre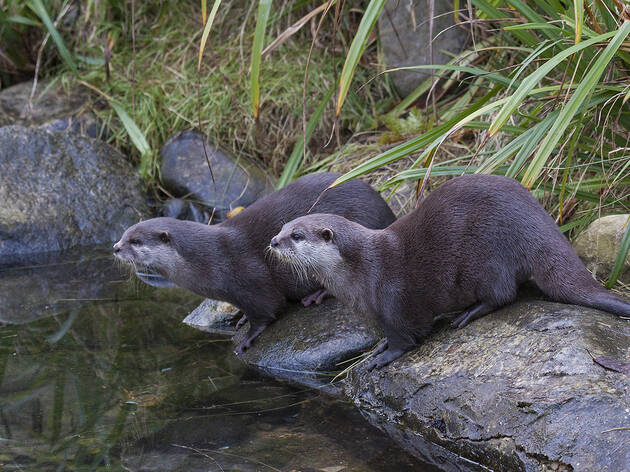 9/17
Debra Burgess-Lim
Also known as the Oriental small-clawed otter, is the smallest otter species in the world. Its paws are a distinctive feature, its claws not extending beyond the fleshy end pads of its partially webbed fingers and toes.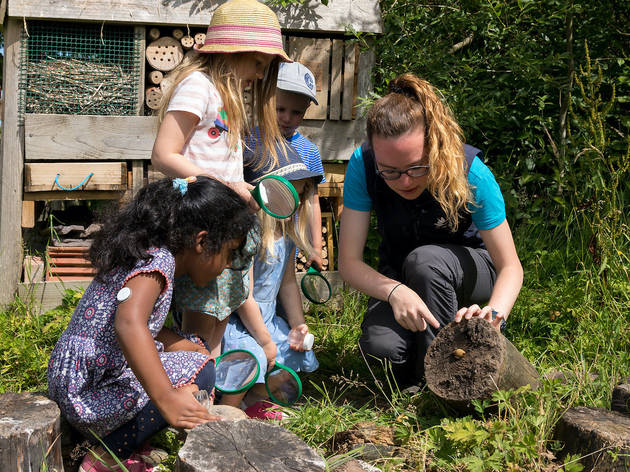 10/17
Sam Stafford
A staff member and leading a group of young visitors on a bug hunt at WWT Caerlaverock.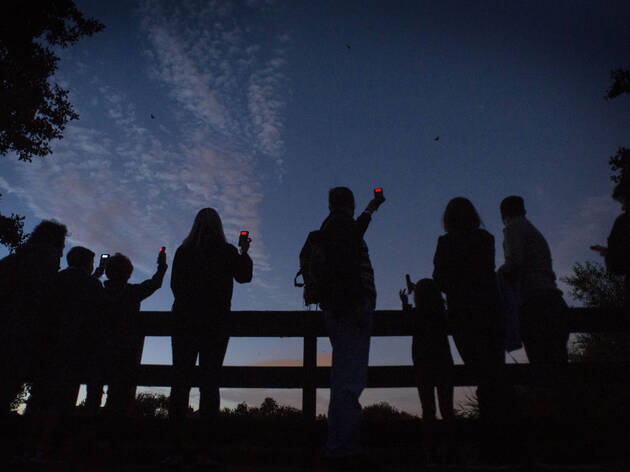 11/17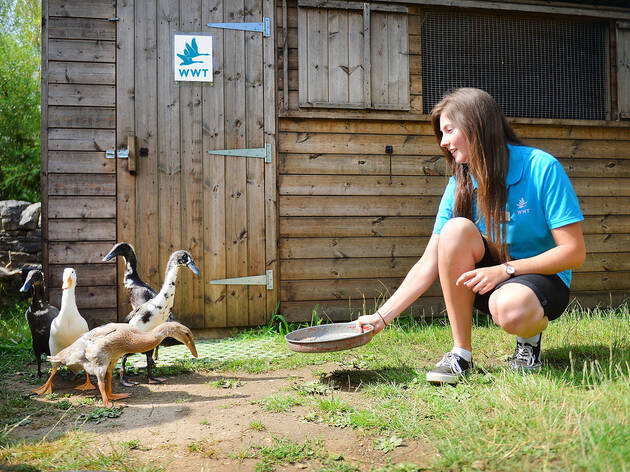 12/17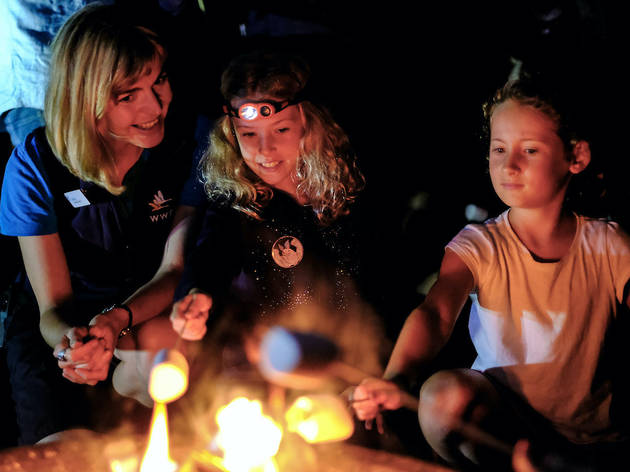 13/17
Ben Cherry
Two young girls cooking marshmallows over a fire at WWT London.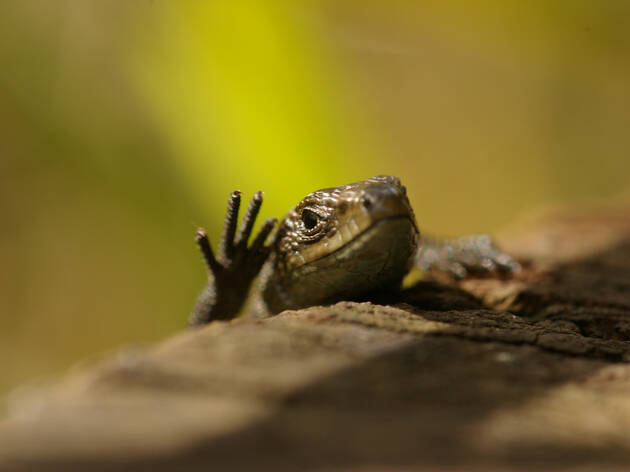 14/17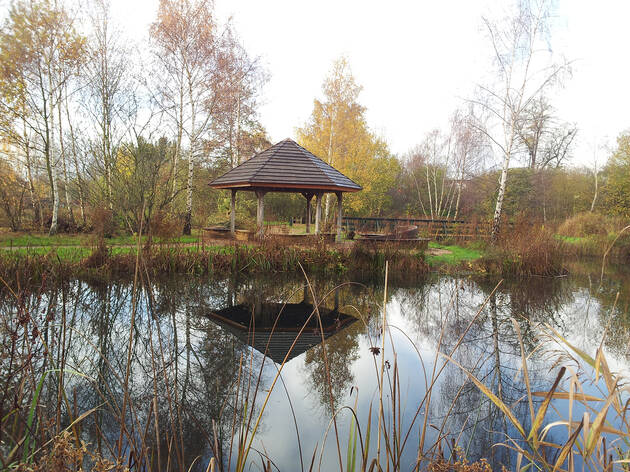 15/17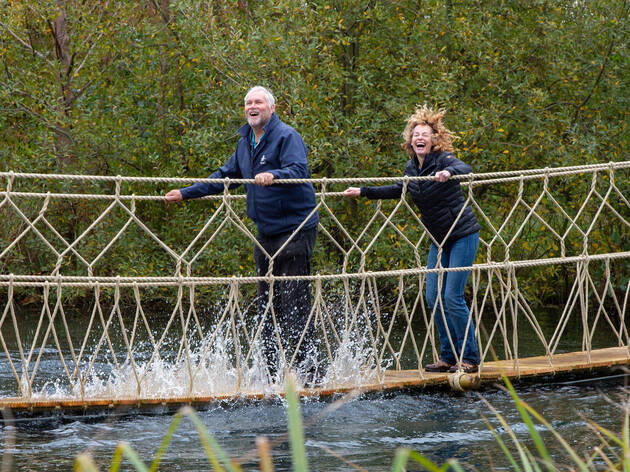 16/17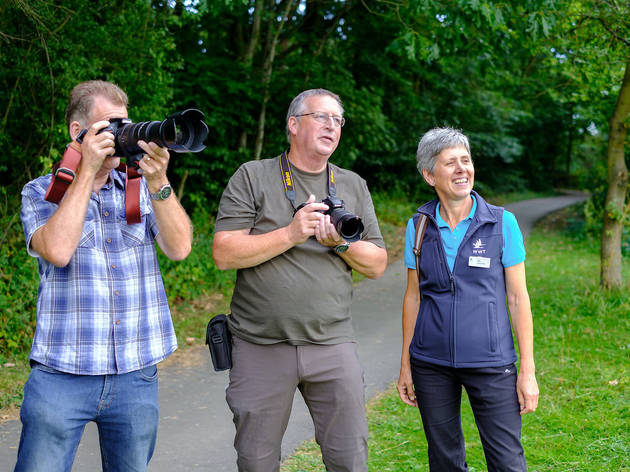 17/17
Ben Cherry
A staff member giving a tour at WWT Washington.
Time Out says
The 105-acre Wetland Centre is only four miles from central London, but feels a world away. Quiet ponds, rushes, rustling reeds and wildflower gardens all teem with bird life – some 150 species. There are over 300 varieties of butterfly, 20 types of dragonfly and four species of bat. At intervals along the serene walkways are hides where you can perch on a bench, push open a small window and gaze at all manner of birds up close through your binoculars. The centre offers all sorts of entertainment for all ages, including tutored bird and otter feeding sessions, wildlife photography courses and drop-in family activities. You can explore water-recycling in the Rain Garden or try the interactive section: pilot a submerged camera around a pond, learn the life-cycle of a dragonfly or make waves in a digital pool. There are lots of places to picnic and a café with an outdoor terrace.
London Wetland Centre says
Experience a beautiful & peaceful Urban Wetlands with over 105 acres of nature reserve to explore. One of the most important conservation projects of the 21st century.

If you love nature, there's so much wildlife to see. Head to the Big View Observatory for stunning views of the main lake or one of our six hides to capture unique photos and different perspectives on nature. Walk across our wetlands of the world for an amazing up
close wildlife encounters with wetland birds from all corners of the globe.

Feel like you're in the countryside without leaving the city. Explore your senses of sight, hearing, smell and touch at the Wildside. It is the perfect way to de-stress and relax as connecting with nature is healing.

Bring your family along and test your balance and bravery with our Wild Walk! Navigate balance beams, stepping stumps and try to cross the wobbly rope bridge without getting your feet wet. Have fun in the explore playground or NEW interactive discovery centre
and then relax and enjoy a delicious meal or snack in our restaurant. There are lots of places to picnic.

Make the most out of your visit with our huge range of events and activities. Including guided walks and courses for those who want to learn more about the wetlands environment, wildlife or the flora.

WWT London Wetland Centre is an idyllic spot to hold any event, whether you are celebrating a special occasion, getting married, or holding a meeting.
Details
Address:
Queen Elizabeth Walk
London
SW13 9WT

Transport:
Rail: Barnes, Barnes Bridge Tube: Hammersmith Bus: 33, 72, 209 and 485
Price:
Adults £14.75; Children (4-16) £8.75; Concessions (65+, disabled, full-time student and unemployed) £12.50; Children Under 4 FREE; Family (2 adults and 2 children, 4-16 years) £40.30. All prices include GiftAid
Contact:
Opening hours:
Mar-Oct 9.30am-5.30pm daily; Nov-Feb 9.30am-4.30pm daily

New

Private events:

This venue has areas available to hire for private events

More info

Do you own this business?