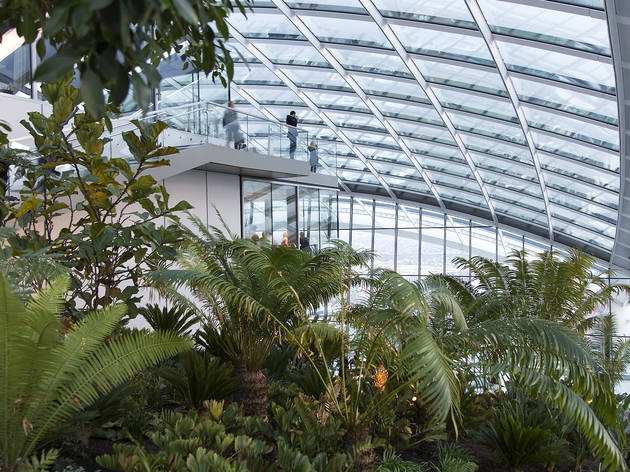 1/20
Katy Dillon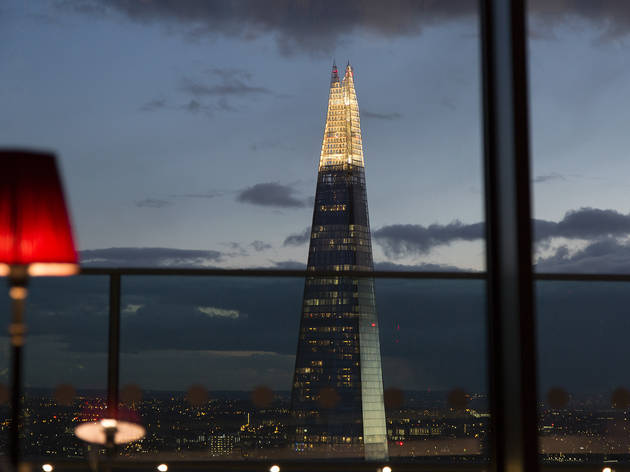 2/20
Katy Dillon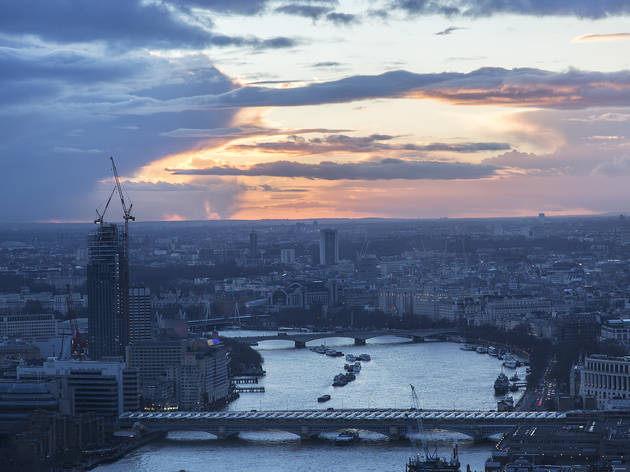 3/20
Katy Dillon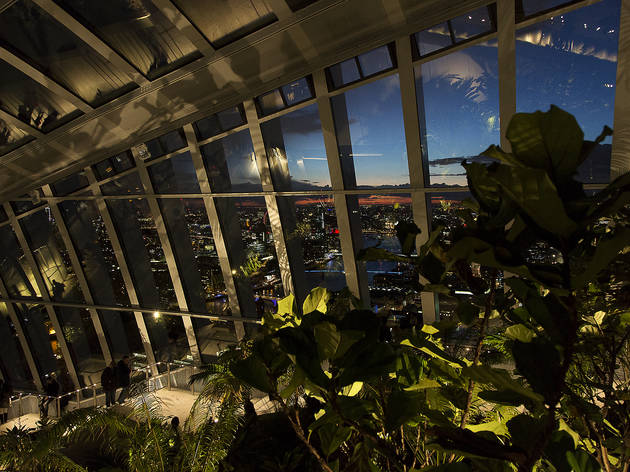 4/20
Katy Dillon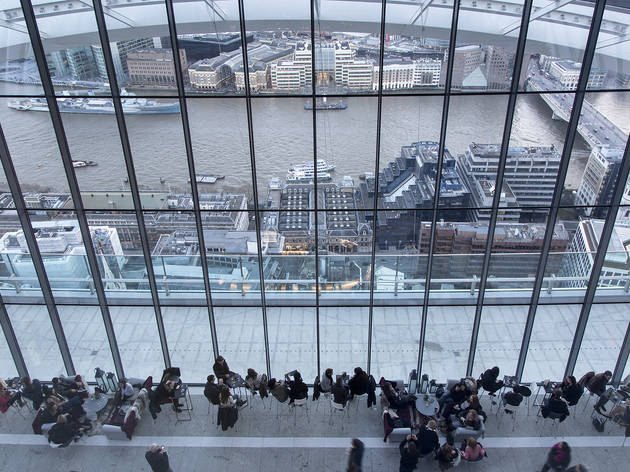 5/20
Katy Dillon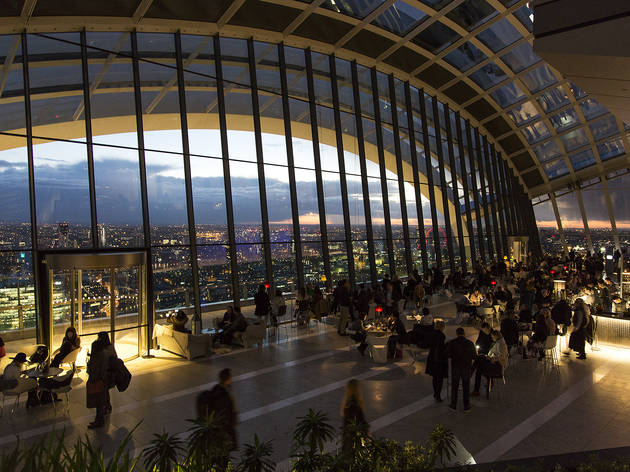 6/20
Katy Dillon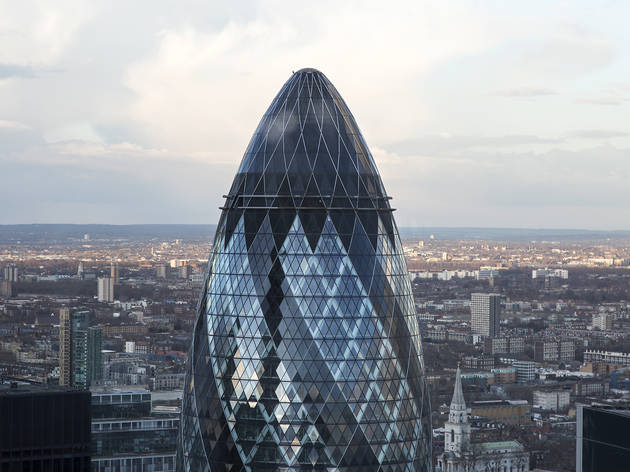 7/20
Katy Dillon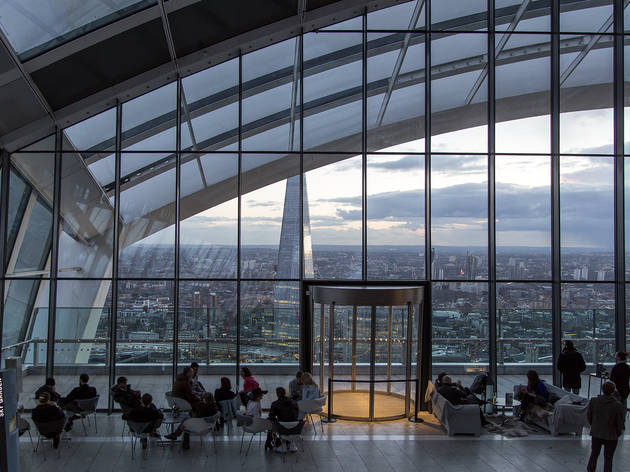 8/20
Katy Dillon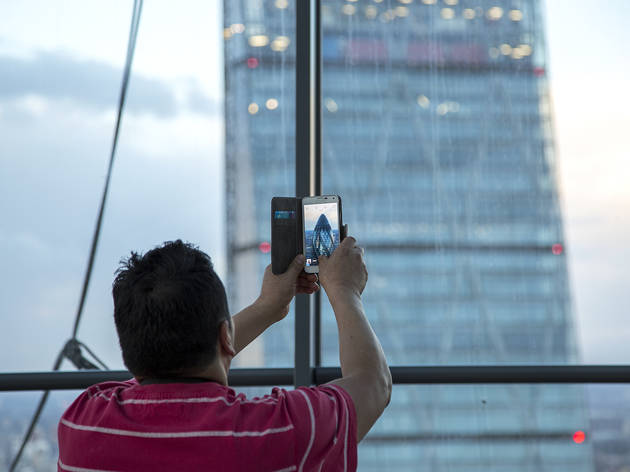 9/20
Katy Dillon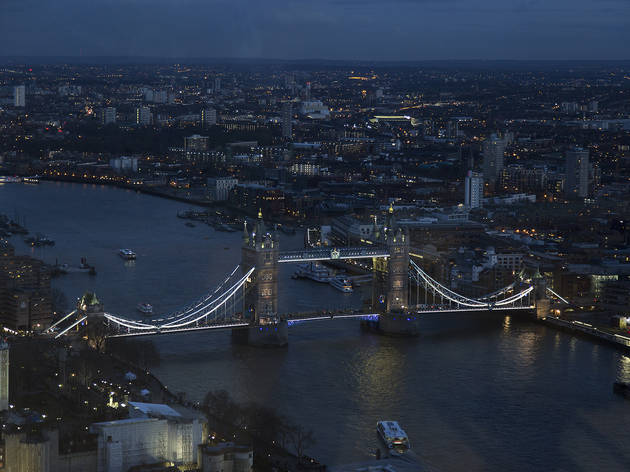 10/20
Katy Dillon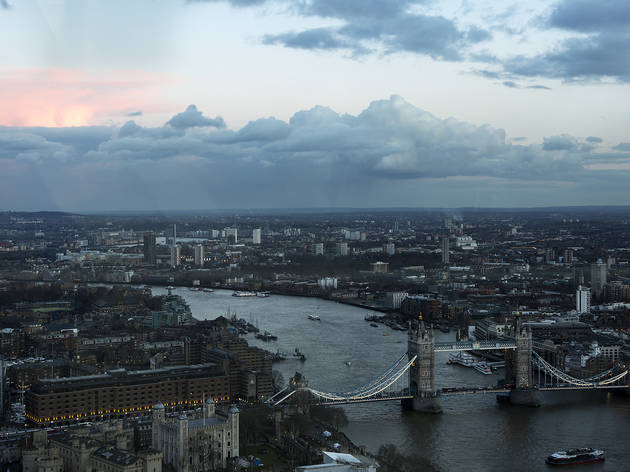 11/20
Katy Dillon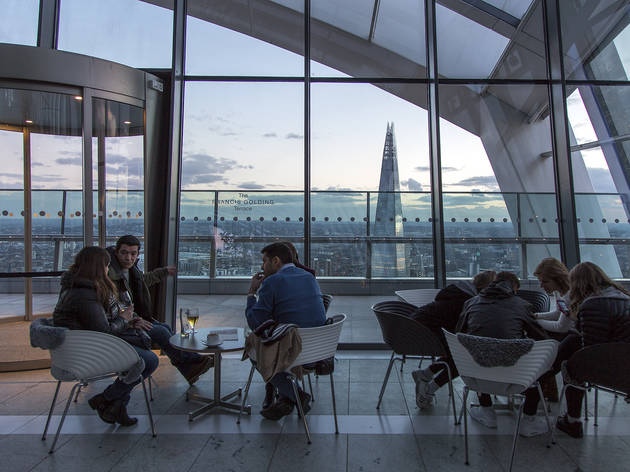 12/20
Katy Dillon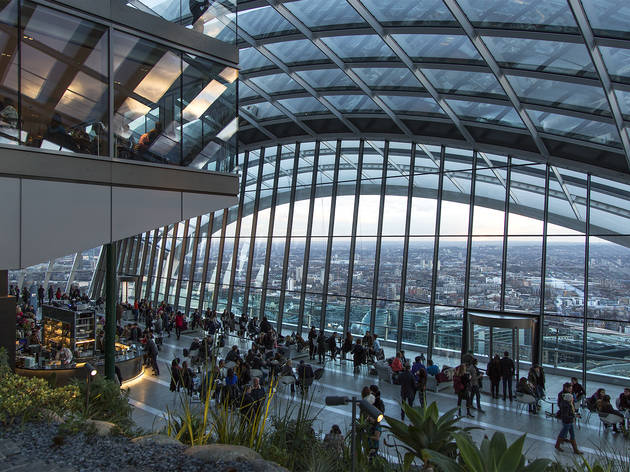 13/20
Katy Dillon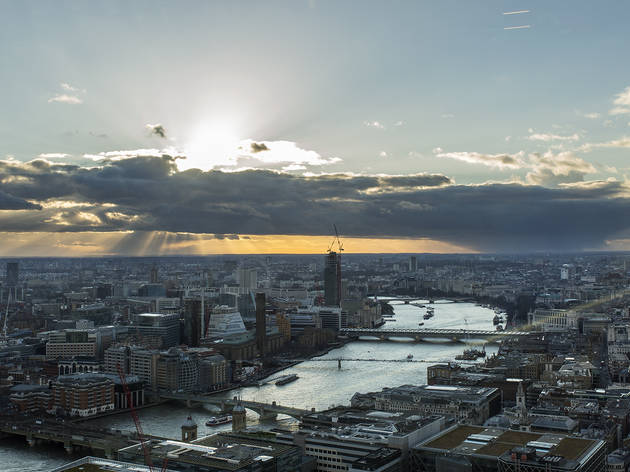 14/20
Katy Dillon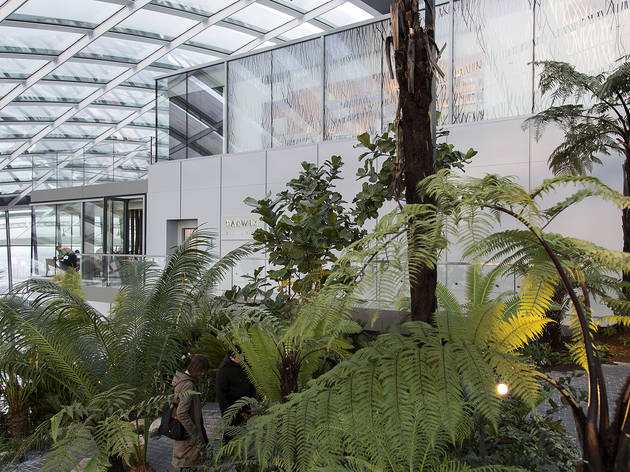 15/20
Katy Dillon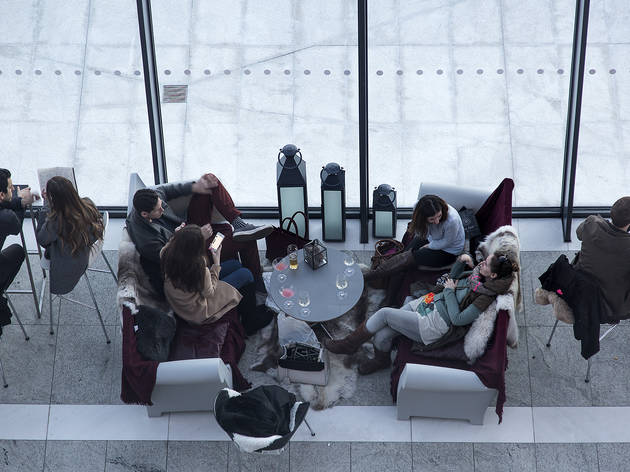 16/20
Katy Dillon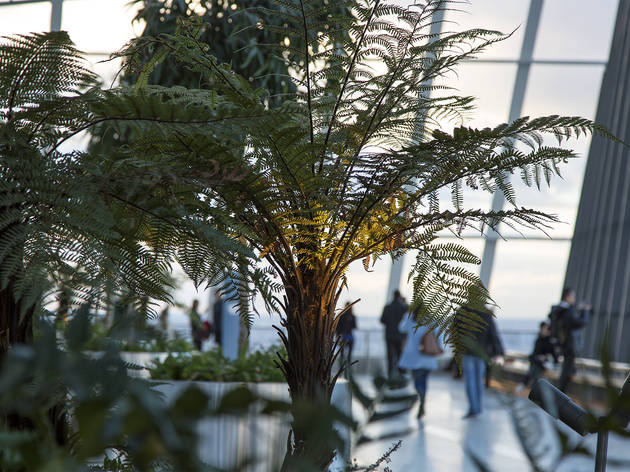 17/20
Katy Dillon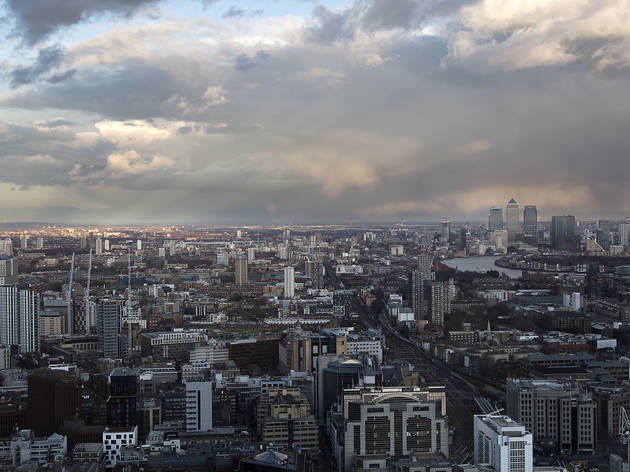 18/20
Katy Dillon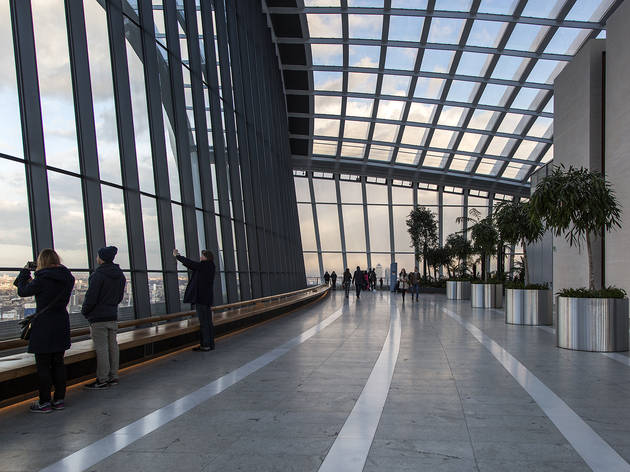 19/20
Katy Dillon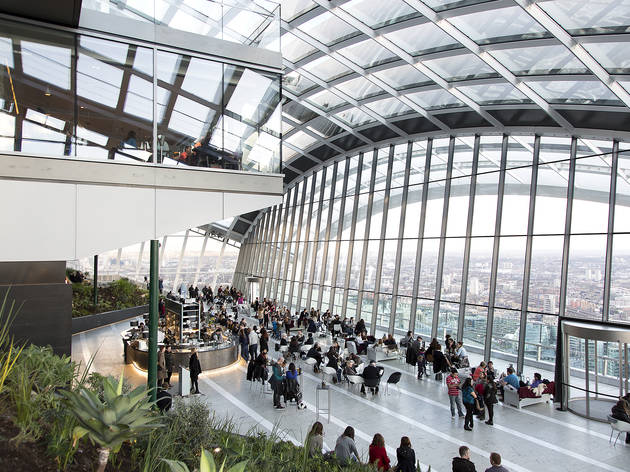 20/20
Katy Dillon
Time Out says
Located on Fenchurch Street, right in the heart of the City, this beautiful venue caused quite a stir when it launched back in 2015. It still remains a draw. Zip up 35 floors of the Walkie Talkie's shapely layers and you'll be transported to a public garden with some truly spectacular views. Sky Garden boasts three storeys of landscaped gardens lush with South African and Mediterranean plants, observation decks, an open-air terrace, two restaurants, a bar and an uninterrupted panorama of the city's skyline. Entry is free, but visitors must book their 90-minute timeslot at least three days in advance on the website.
Details
Address:
1 Sky Garden Walk
20 Fenchurch St
London
EC3M 8AF

Transport:
Tube: Monument
Contact:
Opening hours:
Mon-Fri 10am-6pm; Sat, Sun 11am-9pm
Do you own this business?
Average User Rating
4.4 / 5
Rating Breakdown
5 star:

35

4 star:

36

3 star:

3

2 star:

0

1 star:

1
It's Free! It gives you great views of London! What more do you need to know? I traveled with my wife and 3 kids and booked a time slot a few weeks before, although I understand its quite easy to get tickets. Once there the process for going up to the top is really quick and easy although you will need ID.
The Bar/Coffee Shop at the top allows you to sit and have a drink whilst you look at the beautiful sight of London beneath your feet. The Plants and shrubs make you feel like you are in a tropical park even though we went on a cold rainy day. We came back with beautiful photos and beautiful memories. I would suggest about an hour is long enough for a stay here unless you book into one of the restaurants on sight that can be pricey.
What hits you is the smell!! The freshness of this absolute oasis in the very centre of the metropolis.Fabulous views,feels like the top of the world.Refreshing for the soul and the wallet as it's absolutely free,
Out of touch and racist General Manager Chris called me a "F*cking Black c*nt" over the phone and was heard by another on loudspeaker. He couldn't get himself out of the situation. The General Manager of this place (Sky Pod + City Garden Bar) is a racist. In a multi-cultural City like London, a business run with people with hate like this in there hearts should not be allowed to reach these positions. Don't spend your money here. Do not let racism profit from you.
On the 35th floor of 20 Fenchurch Street, or what is more affectionately known as the 'Walkie Talkie', houses a garden, designed in 2015 by landscape architects Gillespies, that overlooks London and surrounding areas. The garden itself is a cornucopia of exotic plants that thrive in the green house style building which the Sky Garden inhabits. A selection of flowering plants including Red Hot Poker, African Lily and my favourite, Bird of Paradise are interspersed around the entire space. I genuinely let myself stroll around the terraced, horse shoe shaped garden in wonder. Fern trees and palms hang over the paths and I felt the relaxed style paving that blends the gardens and walkways effortlessly, was well designed, and means the eye never stops, but instead drifts hungrily from one planted terrace to another. At points you can choose to step away from the main path, (which offers you some of the most stunning views anywhere in London), to just sit and appreciate where you are and what is around you. Of course the icing on the cake is that the visit is completely free, though advance booking is required. There are a selection of cafes and restaurants depending on how stylish you wish your visit to be, one of the restaurants, 'Darwin', boasts fine dining in a pod style structure whilst the more relaxed café on the 'ground' floor of the garden is a great place to stop for coffee and cake.
There is a viewing platform that you can step out to fully appreciate not only the view but, for me, the feats that humans can go to and just how much can be achieved at such a height. My only criticism and sheer disappointment, I feel slightly embarrassed even making it, was the disabled toilet, which abled body people are also encouraged to use. I could forgive the lack or toilet paper and papers towels, it was a busy Sunday I visited, but no tap?! Literally, a hole in the sink where the tap should be, and the sliding door was hard enough for me to close, let alone if I was a wheelchair user. It seemed a little ironic that these two points hadn't been thought out when you consider the engineering feat I was surrounded by. It's a shame, although small, I think getting it right for everyone, surely is important? Could have got 5*, but will have to go for 4.
Got a last minute brasserie booking & have to say v impressed. Spacious, light & airy with incredible views. V impressive that this is a free attraction. The cauliflower soup was divine & this made for a very special lunch date. Highly recommended
Wonderful free view from above.
I loved the Sky Garden! Having tried for many weeks to grab tickets on the website, I finally managed to get them on a Monday night (seemingly when they put them up, for about 2 weeks in advance).
On the ticket, it says to get there for the time stated, but we managed to get in the queue for about 10 minutes before our allotted time - meaning that by 12.30, we were in the elevator to get up to the 35th floor. Make sure you only take little bags and bring your ID, there is lots of security at the front door.
The view was certainly worth the wait. We went straight out onto the balcony and WOW! What a breathtaking sight! Looking down on the world of London is definitely something to behold - even better when it is free. There are bars and restaurants up there but my husband and I were quite content with a cup of tea. We spent a good hour walking around the area, looking through all the windows on each side and getting a unique view of the city. It was quite cloudy, but we could still see and find loads of different landmarks. You can spend as much time as you want up there, but we thought an hour was definitely enough - especially considering the queue for the toilet! (We would have waited longer in that queue than we did for entry!)
I will definitely be going there again, it will be a very good trip for non-London friends and family!
Nothing can stop me, I'm all the way up (35 floors up, to be precise) I love the Sky Garden, free to enter, you can see anything that is important in London from here and the views are incredible, day and night. Very close to Monument station, I went on a Friday evening so there was a fantastic live band and DJ. The sky garden stayed open until around 1 am. However when I have been there previously, they close quite early, around 7. The cocktails are very strong! My personal favourite cocktail from the Sky Pod bar is 'Tropical Thunder'. There is airport style security but it is an extremely fast process. I would recommend making a reservation as it is very busy. I would take my family or friends here or someone I wanted to dazzle as the views 360-degree views of London are breath-taking. Great Ice breaker as well as there's so much too look at and talk about.You can see the London Eye and the Olympic stadium and you are surrounded by beautiful plants. Entry is free so I definitely recommend going. I will always go back!
Gives you one of the best views on London, better than even the Shard and not as stressful on your wallet. 👌🏽 Also the concept of having indoor botanicals turns the whole space into a greenhouse-like area which makes it seem bizarrely less like you're in Central London. That is until you look out and see the City in ever direction!
Do you have people visiting you in the next few months? Well first things first is to find out when the Sky Garden is releasing dates to make sure you get that coveted Friday / Saturday night spot!

Yes, going through the airport style security isn't the best way to kick off your evening and the less said about the garden compared to the original designs the better (this has NOTHING on the sky gardens of Singapore) but there aren't many better ways to spend an hour or so and not have to spend a dime (there is a bar/cafe but don't be worried about going up 'just for a look').

I probably wouldn't eat up there though, the two restaurants actually have a pretty poor view.
I went to Sky Garden with two friends and our three babies (all under one year at the time) and it couldn't have been an easier experience. We didn't have to book tickets in advance as we chose instead to have lunch at the Darwin Brasserie before we looked around the 'garden'. Our trip up in the lift from reception was swift and problem-free. The restaurant staff were beyond accommodating with our three prams and babies all needing high chairs - service was fantastic and the food was also very good. The garden itself is not quite as impressive as I'd hoped - it's a very open space with lots of plants but I think it could be made into a lot more and I hope it will be. Having said that, there is a bar/cafe on the floor for those who have not booked one of the restaurants in the building, so no shortage of food and drink. And of course, the views - absolutely incredible, with loads to see, through huge floor to ceiling windows. It's a big space so we didn't feel overcrowded at all. The kids absolutely loved it and I for one will definitely be visiting again - it really is a fantastic free attraction, you feel like you are doing something very special.
How many places have a park in the sky and unlike the Shard it's free.
Its a little annoying that you have to pre book and then go through security etc, but it does all add to the experience. Some of the best views in London and all for free. If you're enjoying the view chill out and grab a drink :)
This place is totally underrated. I definitely think it wins when put next to the view from the Shard experience, not only because you get incredible, panoramic 360 breathtaking views for FREE, but also because you get to enjoy the incredibly beautiful indoor garden. Sky Gardens are 'becoming a thing', but 20 Fenchurch Street was the first to steal my heart. It is so so easy to book a visit, with no obligation to dine at the restaurants or buy drinks at the bar, its a great way to see London from above almost effortlessly. I have to admit I've booked many random visits for a fun one hour work lunch getaway. 5 stars, hands down!
#TOTastemaker
Twitter.com/shenandthecity
Instagram.com/shenandthecity
It's a fantastic view across London and it's free! Why pay £25 to get to the top of The Shard when you can visit the garden here, with 360 degree views, food and drink options (a bit on the pricey side) and a lovely environment to chill out in. You'll need to book a slot in advance, so don't just turn up, but it's definitely worth it.
Do you love London? Yes? No? Don't know? Well, visit the Sky Gardens on the 35th floor of the Walkie Talkie (20 Fenchurch Street) and you will know for sure. The garden is filled with stunning Mediterranean and South African Horticulture but actually I think they're only there for a rainy day because if you visit the garden on a clear evening you won't be admiring the plants. The 360 degree view of London is spectacular. On both sides of the winding Thames, buildings cover every inch of land as far as the eye can see but every one plays its part in making London absolutely stunning. I'm sure that someone somewhere has the difficult job of saying yes and no to what is built in London but from Canary Wharf to The Tower of London, St. Paul's Cathedral to the Shard, there are some unique architectural creations spanning our skyline but they all seem to co-exist with effortless style. In fact, the Walkie Talkie itself probably stands out the most. Clearly that unique shape is good for something but luckily we're inside it at the time and can't see it.

On a clear day, the Sky Garden will allow you to take in and appreciate every inch of what London has to visually offer. On a grey and misty day, the bold and eclectic colours and variety of the garden will make up for only seeing the base of the Shard. The Darwin Brasserie had a soft and romantic atmosphere with a clean and sophisticated decor. The food was bursting with flavour and reasonably priced. With The Sky Pod Bar and Fenchurch Seafood Bar and Grill to also choose from, The Sky Garden reminds you, with breath-taking splendour, that London is a most beautiful city. A perfect summer date.