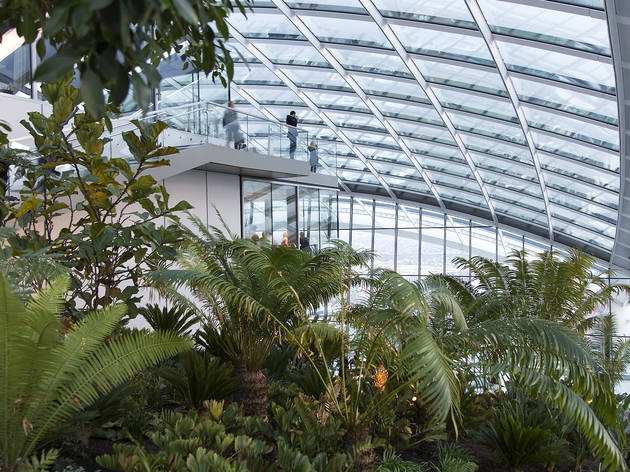 1/20
Katy Dillon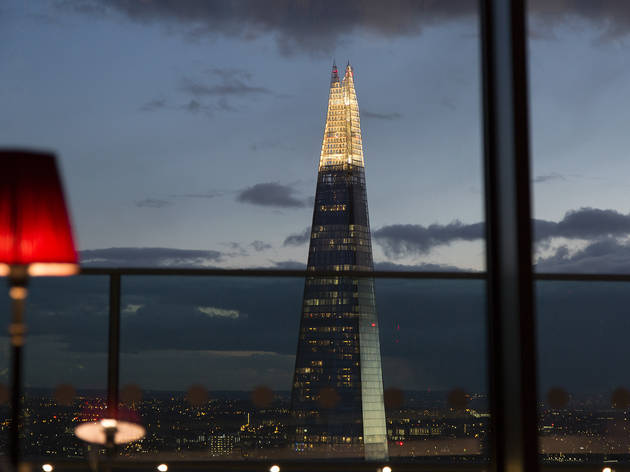 2/20
Katy Dillon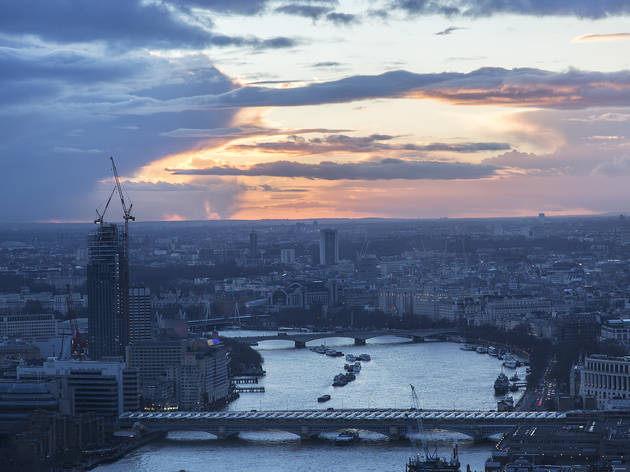 3/20
Katy Dillon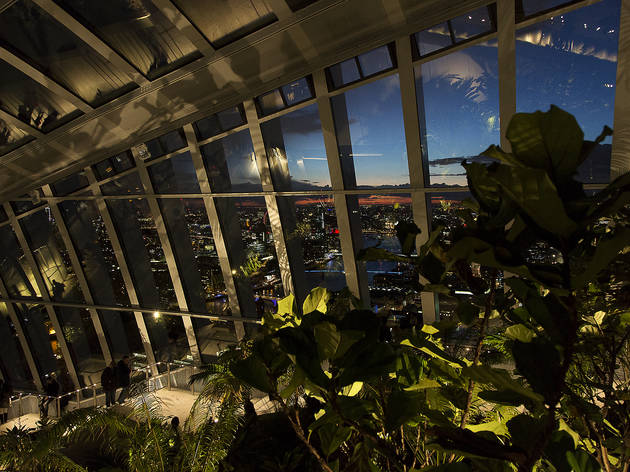 4/20
Katy Dillon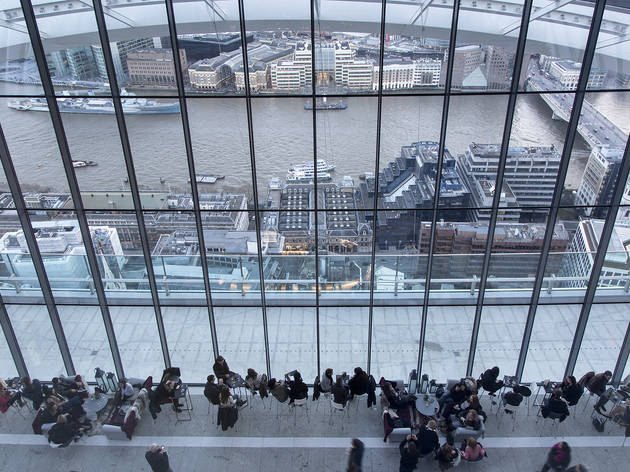 5/20
Katy Dillon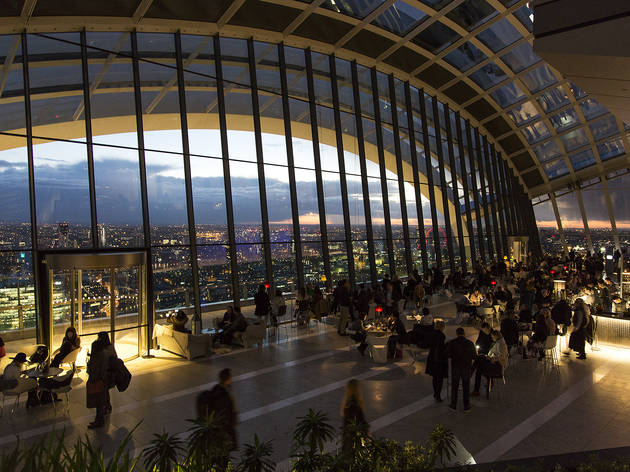 6/20
Katy Dillon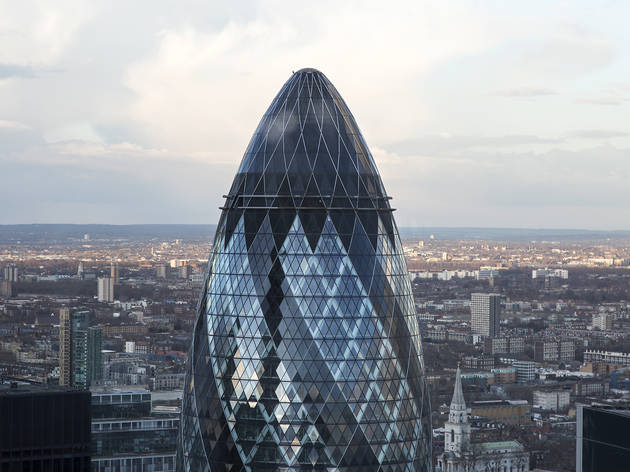 7/20
Katy Dillon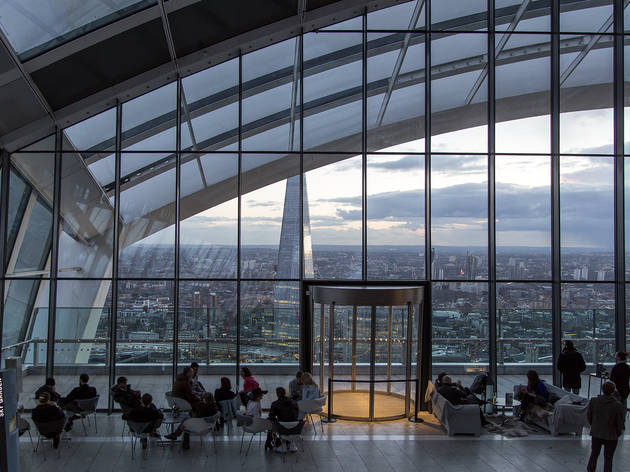 8/20
Katy Dillon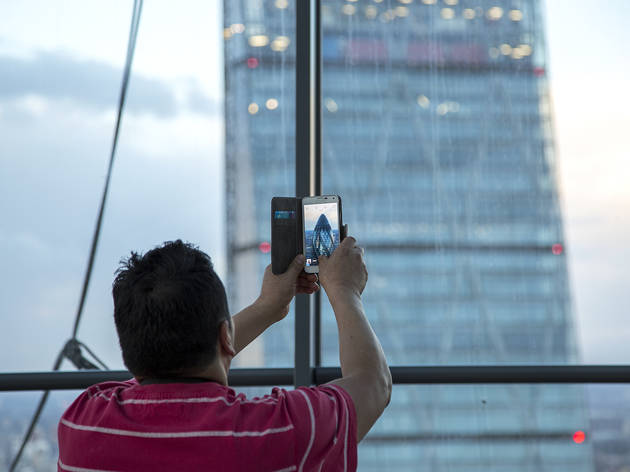 9/20
Katy Dillon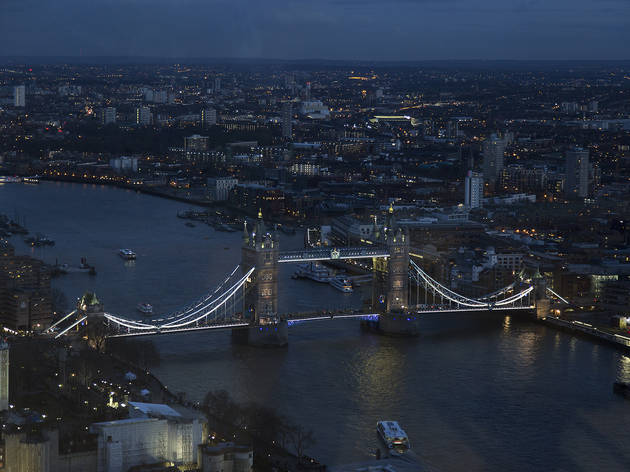 10/20
Katy Dillon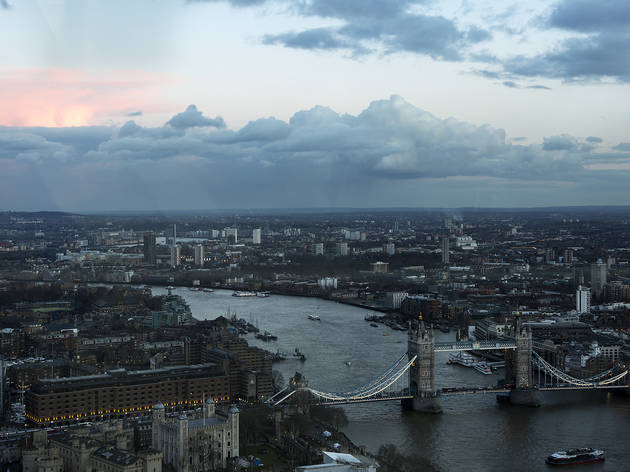 11/20
Katy Dillon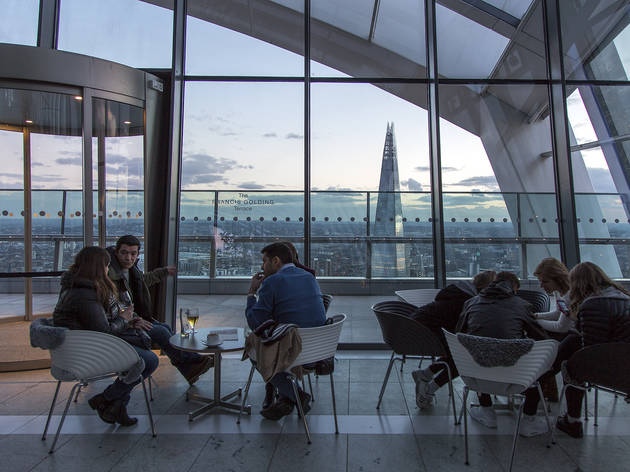 12/20
Katy Dillon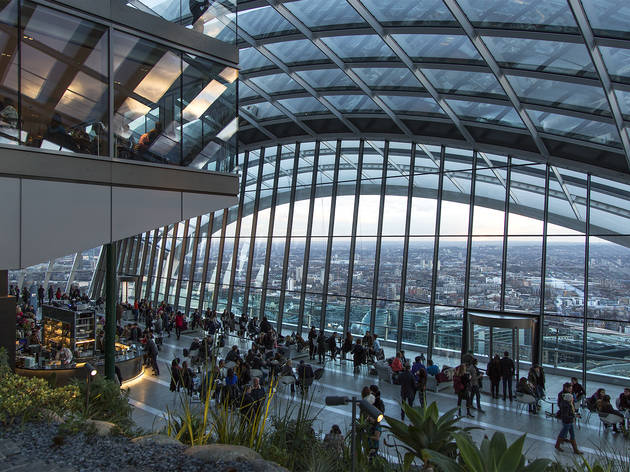 13/20
Katy Dillon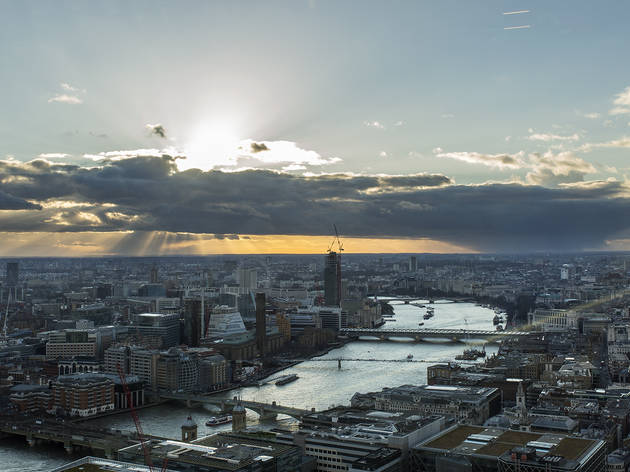 14/20
Katy Dillon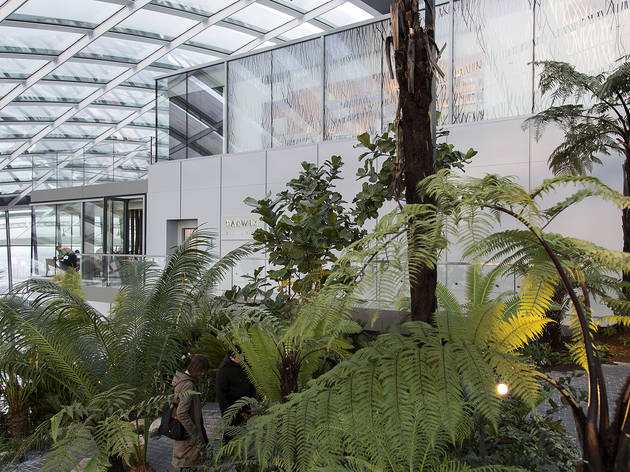 15/20
Katy Dillon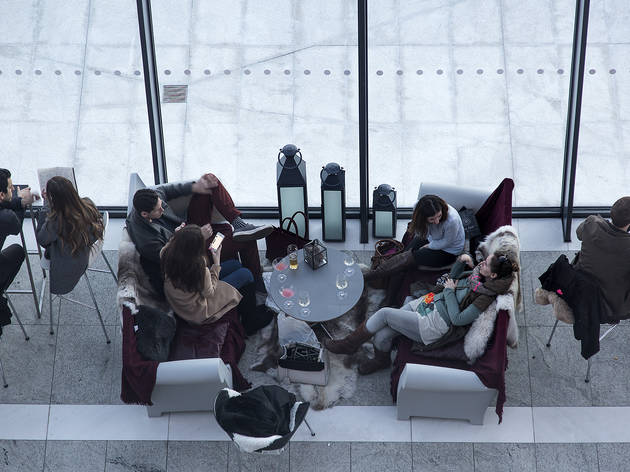 16/20
Katy Dillon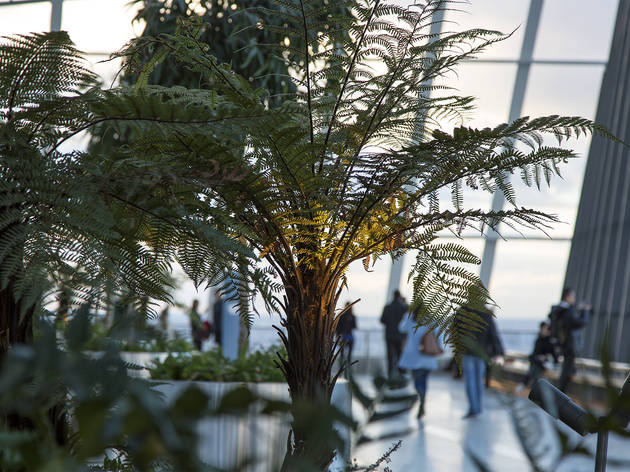 17/20
Katy Dillon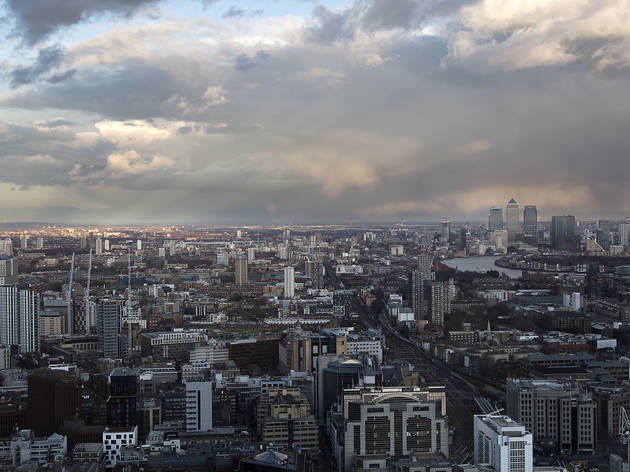 18/20
Katy Dillon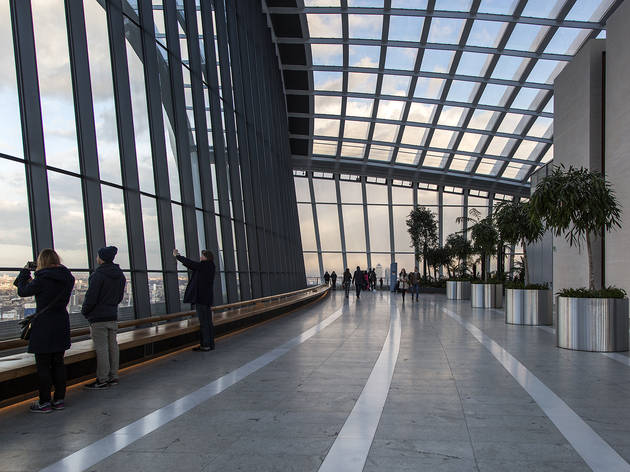 19/20
Katy Dillon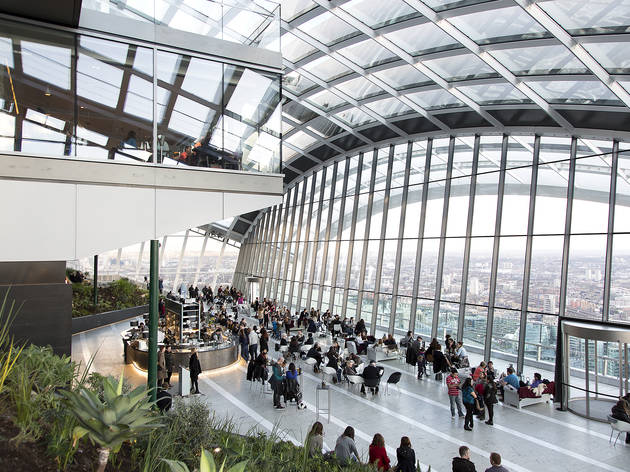 20/20
Katy Dillon
Located on Fenchurch Street, right in the heart of the City, this beautiful venue caused quite a stir when it launched back in 2015. It still remains a draw. Zip up 35 floors of the Walkie Talkie's shapely layers and you'll be transported to a public garden with some truly spectacular views. Sky Garden boasts three storeys of landscaped gardens lush with South African and Mediterranean plants, observation decks, an open-air terrace, two restaurants, a bar and an uninterrupted panorama of the city's skyline. Entry is free, but visitors must book their 90-minute timeslot at least three days in advance on the website.
Venue name:
Sky Garden
Contact:
Address:
1 Sky Garden Walk
20 Fenchurch St
London
EC3M 8AF

Opening hours:
Mon-Fri 10am-6pm; Sat, Sun 11am-9pm
Transport:
Tube: Monument
Do you own this business?
Average User Rating
4.4 / 5
Rating Breakdown
5 star:

33

4 star:

36

3 star:

3

2 star:

0

1 star:

1
It's Free! It gives you great views of London! What more do you need to know? I traveled with my wife and 3 kids and booked a time slot a few weeks before, although I understand its quite easy to get tickets. Once there the process for going up to the top is really quick and easy although you will need ID.
The Bar/Coffee Shop at the top allows you to sit and have a drink whilst you look at the beautiful sight of London beneath your feet. The Plants and shrubs make you feel like you are in a tropical park even though we went on a cold rainy day. We came back with beautiful photos and beautiful memories. I would suggest about an hour is long enough for a stay here unless you book into one of the restaurants on sight that can be pricey.
Out of touch and racist General Manager Chris called me a "F*cking Black c*nt" over the phone and was heard by another on loudspeaker. He couldn't get himself out of the situation. The General Manager of this place (Sky Pod + City Garden Bar) is a racist. In a multi-cultural City like London, a business run with people with hate like this in there hearts should not be allowed to reach these positions. Don't spend your money here. Do not let racism profit from you.
Got a last minute brasserie booking & have to say v impressed. Spacious, light & airy with incredible views. V impressive that this is a free attraction. The cauliflower soup was divine & this made for a very special lunch date. Highly recommended
Wonderful free view from above.
Gives you one of the best views on London, better than even the Shard and not as stressful on your wallet. 👌🏽 Also the concept of having indoor botanicals turns the whole space into a greenhouse-like area which makes it seem bizarrely less like you're in Central London. That is until you look out and see the City in ever direction!
Do you have people visiting you in the next few months? Well first things first is to find out when the Sky Garden is releasing dates to make sure you get that coveted Friday / Saturday night spot!

Yes, going through the airport style security isn't the best way to kick off your evening and the less said about the garden compared to the original designs the better (this has NOTHING on the sky gardens of Singapore) but there aren't many better ways to spend an hour or so and not have to spend a dime (there is a bar/cafe but don't be worried about going up 'just for a look').

I probably wouldn't eat up there though, the two restaurants actually have a pretty poor view.
I went to Sky Garden with two friends and our three babies (all under one year at the time) and it couldn't have been an easier experience. We didn't have to book tickets in advance as we chose instead to have lunch at the Darwin Brasserie before we looked around the 'garden'. Our trip up in the lift from reception was swift and problem-free. The restaurant staff were beyond accommodating with our three prams and babies all needing high chairs - service was fantastic and the food was also very good. The garden itself is not quite as impressive as I'd hoped - it's a very open space with lots of plants but I think it could be made into a lot more and I hope it will be. Having said that, there is a bar/cafe on the floor for those who have not booked one of the restaurants in the building, so no shortage of food and drink. And of course, the views - absolutely incredible, with loads to see, through huge floor to ceiling windows. It's a big space so we didn't feel overcrowded at all. The kids absolutely loved it and I for one will definitely be visiting again - it really is a fantastic free attraction, you feel like you are doing something very special.
How many places have a park in the sky and unlike the Shard it's free.
Its a little annoying that you have to pre book and then go through security etc, but it does all add to the experience. Some of the best views in London and all for free. If you're enjoying the view chill out and grab a drink :)
This place is totally underrated. I definitely think it wins when put next to the view from the Shard experience, not only because you get incredible, panoramic 360 breathtaking views for FREE, but also because you get to enjoy the incredibly beautiful indoor garden. Sky Gardens are 'becoming a thing', but 20 Fenchurch Street was the first to steal my heart. It is so so easy to book a visit, with no obligation to dine at the restaurants or buy drinks at the bar, its a great way to see London from above almost effortlessly. I have to admit I've booked many random visits for a fun one hour work lunch getaway. 5 stars, hands down!
#TOTastemaker
Twitter.com/shenandthecity
Instagram.com/shenandthecity
It's a fantastic view across London and it's free! Why pay £25 to get to the top of The Shard when you can visit the garden here, with 360 degree views, food and drink options (a bit on the pricey side) and a lovely environment to chill out in. You'll need to book a slot in advance, so don't just turn up, but it's definitely worth it.
Do you love London? Yes? No? Don't know? Well, visit the Sky Gardens on the 35th floor of the Walkie Talkie (20 Fenchurch Street) and you will know for sure. The garden is filled with stunning Mediterranean and South African Horticulture but actually I think they're only there for a rainy day because if you visit the garden on a clear evening you won't be admiring the plants. The 360 degree view of London is spectacular. On both sides of the winding Thames, buildings cover every inch of land as far as the eye can see but every one plays its part in making London absolutely stunning. I'm sure that someone somewhere has the difficult job of saying yes and no to what is built in London but from Canary Wharf to The Tower of London, St. Paul's Cathedral to the Shard, there are some unique architectural creations spanning our skyline but they all seem to co-exist with effortless style. In fact, the Walkie Talkie itself probably stands out the most. Clearly that unique shape is good for something but luckily we're inside it at the time and can't see it.

On a clear day, the Sky Garden will allow you to take in and appreciate every inch of what London has to visually offer. On a grey and misty day, the bold and eclectic colours and variety of the garden will make up for only seeing the base of the Shard. The Darwin Brasserie had a soft and romantic atmosphere with a clean and sophisticated decor. The food was bursting with flavour and reasonably priced. With The Sky Pod Bar and Fenchurch Seafood Bar and Grill to also choose from, The Sky Garden reminds you, with breath-taking splendour, that London is a most beautiful city. A perfect summer date.
Snap up exclusive discounts in London
Time Out's handpicked deals — hurry, they won't be around for long...