Warner Bros Studio Tour London – The Making of Harry Potter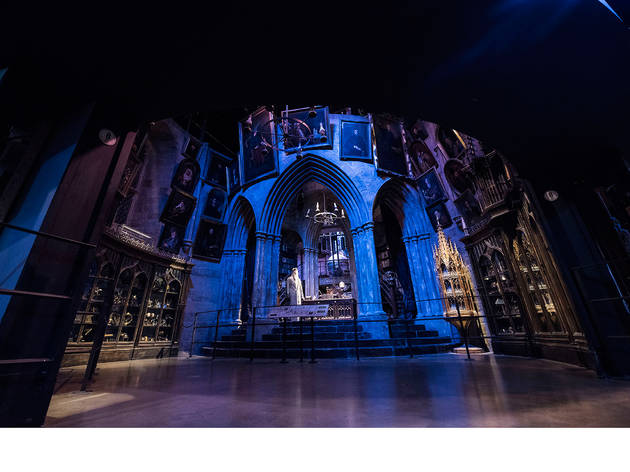 1/10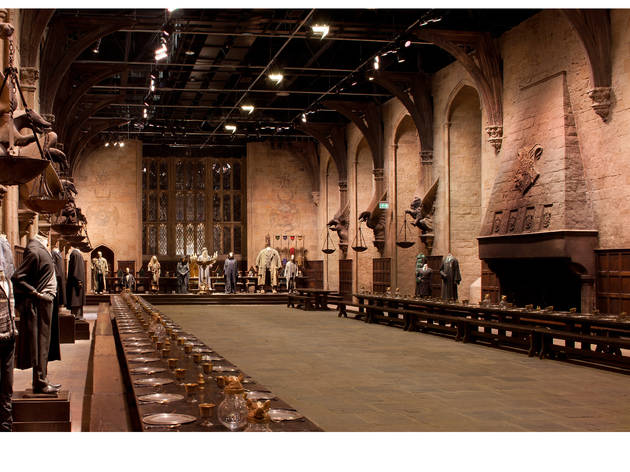 2/10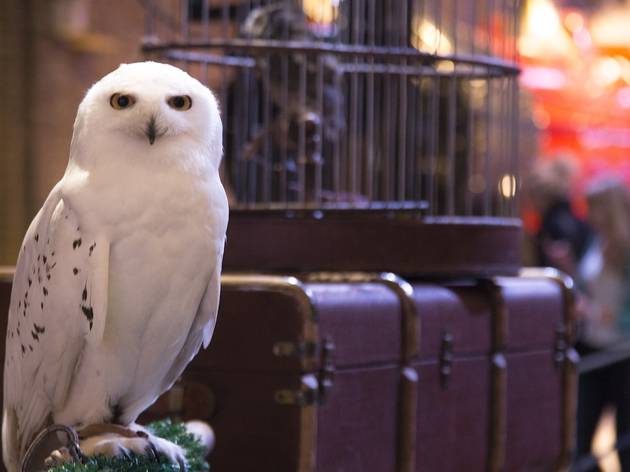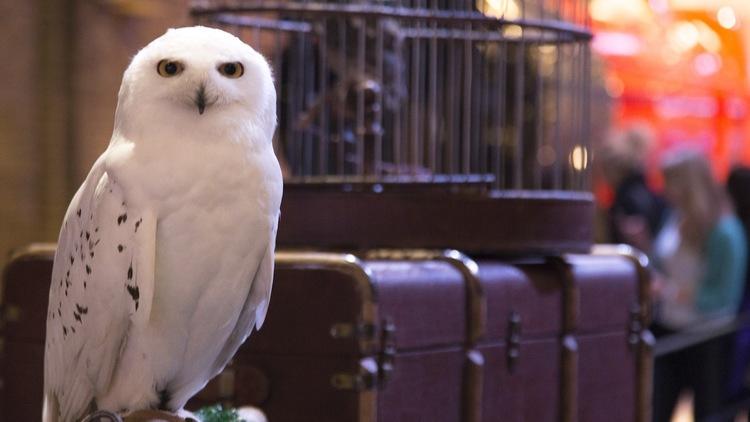 3/10
© Joe Conway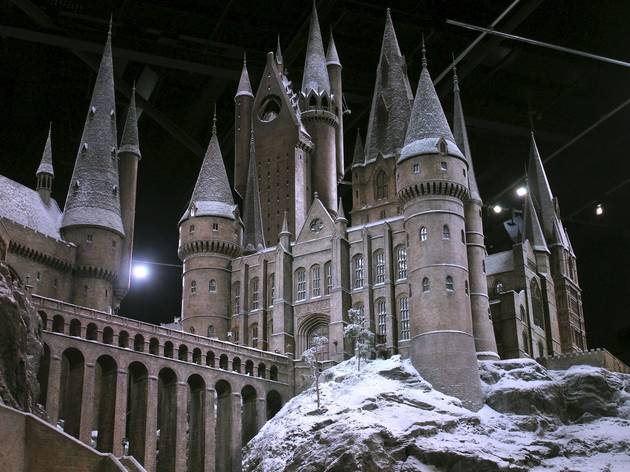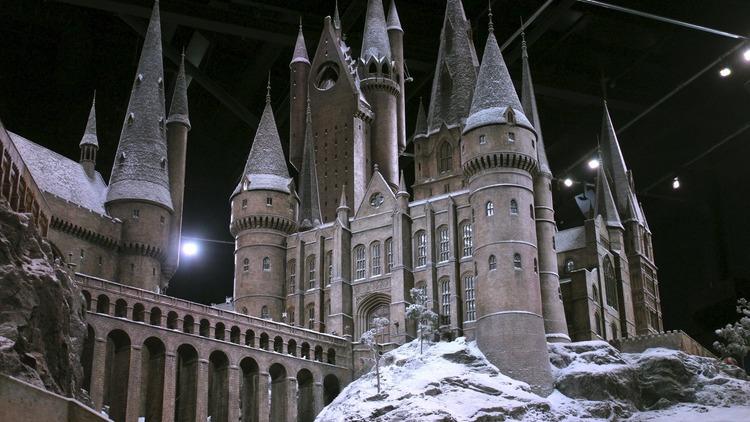 4/10
© Joe Conway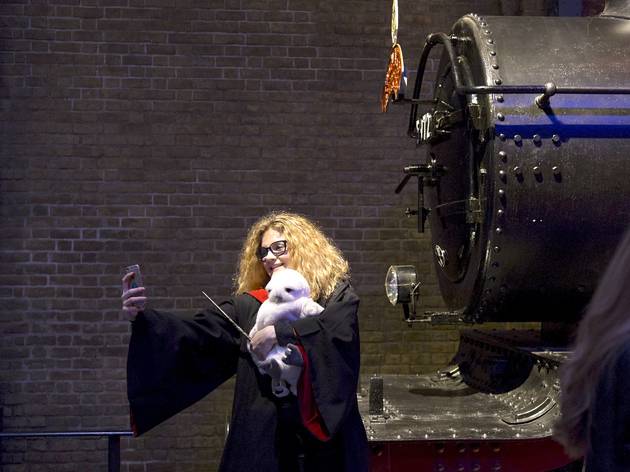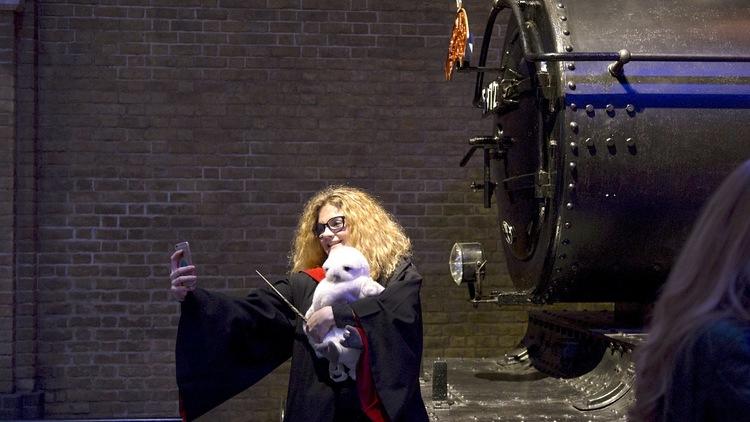 5/10
© Joe Conway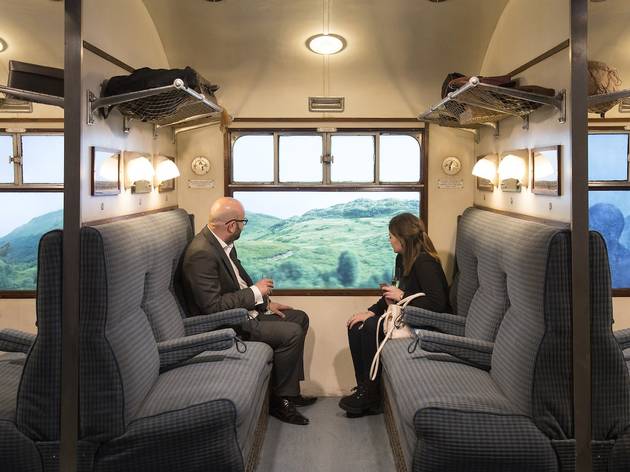 6/10
© Joe Conway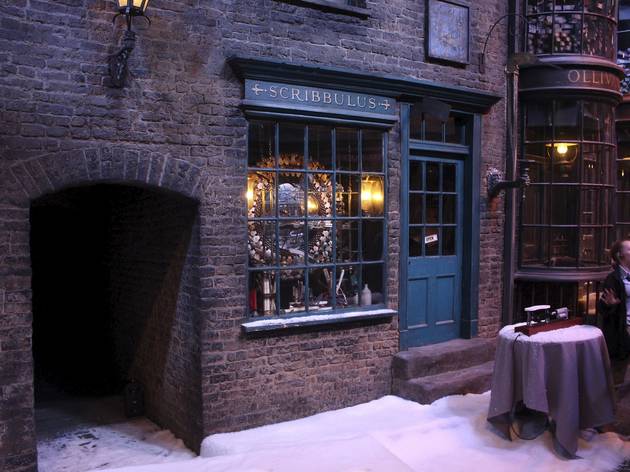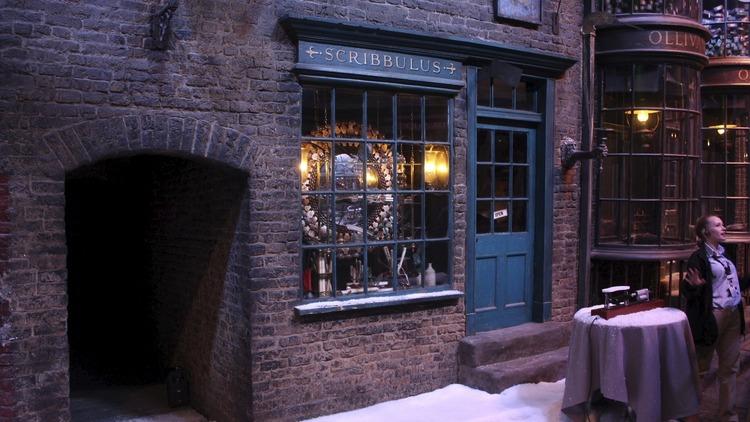 7/10
© Joe Conway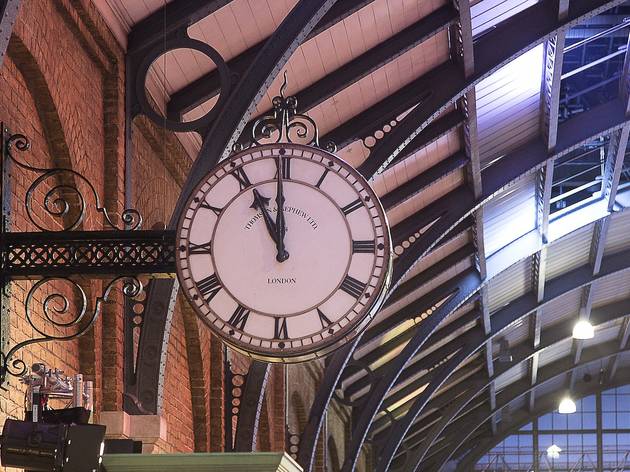 8/10
© Katy Dillon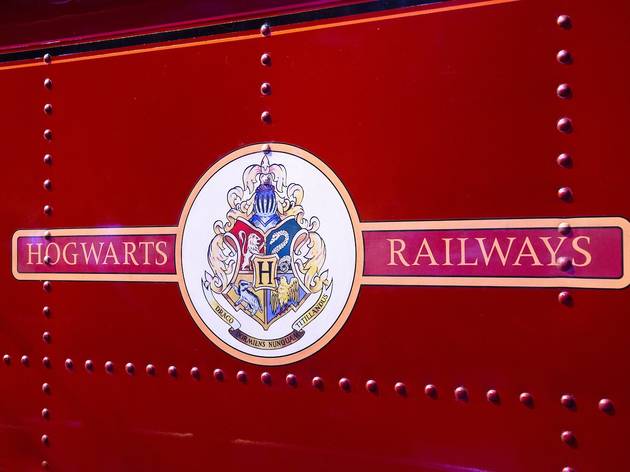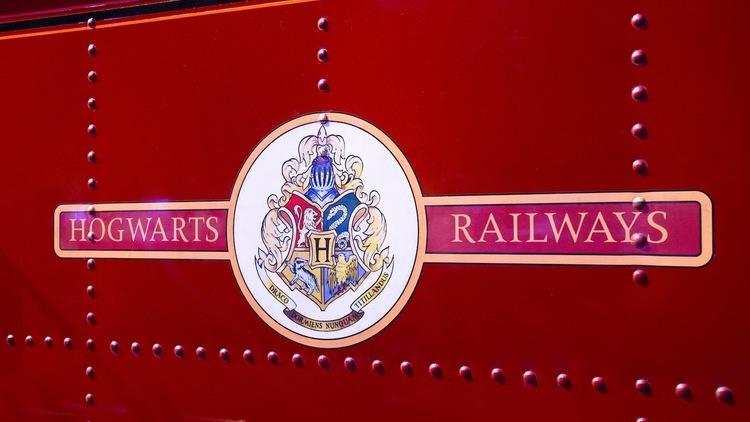 9/10
© Joe Conway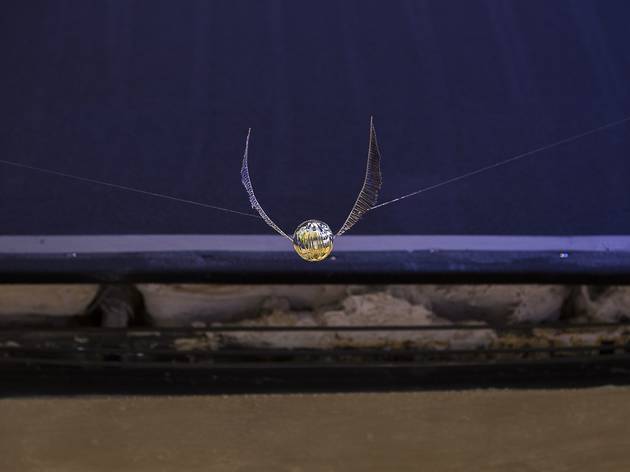 10/10
© Katy Dillon
Time Out says
Visit the studios where all eight Harry Potter movies were made, walk down Diagon Alley, drink butterbeer and step into Hogwarts
Seven books and nine films down the line, the world has lost none of its appetite for all things Harry Potter-related. Which why Warner Bros is keeping the Hogwarts magic alive with their special exhibition, 'The Making of Harry Potter.'
Just north of Watford you'll find the very warehouses and movie studios that played an integral part in the making of the 'Harry Potter' film franchise. When the crew weren't at real locations, they were creatively mocking up most of the scenes here in Leavesden. And they're still standing strong. Given the sheer volume and Potter nerds, Warner Bros decided to leave everything where it was and expand the studios, so other films could still be produced here without interruption.
It truly is a magical place. The props, sets and costumes have been lovingly maintained for what has become a permanent exhibition of the memorabilia. Wander through the workshops, storerooms and life-sized sets that were used for the series.
Make no mistake, fans will be in heaven here. They can step into some of the most iconic locations from the movies: the Great Hall at Hogwarts, Diagon Alley and, of course, Platform 9¾ with the gleaming Hogwarts Express steam train. General cinephiles will also appreciate learning more about behind-the-scenes trickery: the special effects, animatronics and methods by which more outlandish characters were brought to life.
You can also get your chops around a flagon of butterbeer (don't worry, as fans know, it's kid-friendly), and if you fancy taking a souvenir home with you, you can purchase a wand. On top of this, there are seasonally changing mini-exhibitions, so if you fancy a second visit, there'll be something new to see. Check the website to see what's on when you plan to go. Gringotts goblins might balk a little at the price, but this will delight the diehard Potter aficionados, and may well convert a few Muggles along the way.
Details
Address:
Studio Tour Drive
Leavesden
London
WD25 7LR

Transport:
Rail: Watford Junction rail then shuttle bus, free parking for ticketholders
Price:
£35 adults, £27 5-15s, free (ticket required) under-4s, £107 family
Contact:
Opening hours:
Open daily. Times vary seasonally. Check website for details
Do you own this business?
Average User Rating
4.7 / 5
Rating Breakdown
5 star:

28

4 star:

11

3 star:

0

2 star:

0

1 star:

0
If you are a HP fan you can't not love this! Worth the wait of having to book in advance. Fascinating insight into how the movies where made and all the props and sets behind it. Amazing that a lot of what I had assumed were special effects in fact where customers, robots or props.
I visited the studio with my cousin coming from Italy. Me and her read together the Harry Potter series when we were kids so it was nice to do this together 10 years later.
Starting from the bus at the train station all the way to the end everything it's amazing and you are filled with joy at any new discovery. We went during Christmas time so the snow made some of the attraction even more magical.
We were pointing at things and screaming the name of the movie/book and tried to look closely at every props, object and details of the different rooms. We were with our partners and they liked it a lot as well. If you and your family like Harry Potter you must go.
FIY it takes 4 hours to finish the tour so if you are with kids I recommend you not to go after 4pm. Our group started at 4 and we arrived back in London around 9:30. If you have a car it might be easier.
It's organised in groups of around 80 people, so it's never overcrowded. While one group it's in the great hall, the next one is visiting the next area and people from the first group are not allowed where the second is. Don't worry you have plenty of time to see everything and enjoy your time.
My favorite spot was Diagon Alley, a city I always dreamt about when I was a kid.
I am not ashamed to say that I have been here 5 times and I'm planning my sixth for Christmas- I am still not bored of it! Every time you go, you see something new and if you go with different people each time you get a completely different perspective on it all!
If you are a fan of Harry Potter it is an incredible feeling rolling into the car park, such a buzz of excitement just when you are in the queue on the inside- there is so much to see whilst you are stood there it doesn't seem like you are waiting long at all!
I've taken 2 of my classes to the studio tour (I'm a primary school teacher) and it's such a magical place for children- even if they haven't seen the films or read the books! They are still wowed by everything that is there! Which makes it more spectacular for the adults (hey, why do you think I book trips here?!).
The staff are wonderful and even on busy evening meet and greets (I attended one with Warwick Davies) the atmosphere was calm and organised and everyone knew exactly what they were doing! They are clearly Harry Potter fans themselves and even after testing them with the most tricky of questions (to keep them on their toes) they still had all of the answers!
The last time I went was the week before the Forbidden Forest was opened but the new set up felt much better than it has been in the past- especially the green screen area.
The photo/video experience is a must- yes the photo packages are quite expensive- but you can get photo evidence of you flying on a broom- who doesn't want that?! Or you know, if you've just escaped Azkaban, you can get your own wanted posted/mug shot done!
The one thing that I think they could improve? The catering area- at least name your food based on Harry Potter things! They have butter beer though, so you can't complain too much!
I highly, highly recommend this place to everyone and anyone, if you are a little obsessed with HP then obviously you have to go, no trip to London would be without it, but drag your non Harry Potter loving friends with you, at best you will have the rest of the evening planned because they'll want to binge watch the whole of the series with you. At worst, you can go full Hermione Granger on them and bore them with your encyclopaedic knowledge of each book- you know that would make it all the better.
Please, please just take lots of cash- you'll want to buy the whole shop, even though you know it's all overpriced, you'll still feel sad you had to leave that "Monster book of Monsters" phone case behind...
There's not really anything I can say here that hasn't been said before. I went to this as a Christmas present, having booked in December for Easter I had lots of time to look forward to it. It really didn't disappoint. I had so much fun and felt like an 11-year-old (who's still waiting on their acceptance letter!) again. The range of things to see and do is vast, beautifully laid out and presented and peak levels of nostalgia were reached. Butterbeer was as good, if not better, than I thought it would be - I'd love to get myself a personal supplier of it! - and the merchandise range...suffice to say, I spent more than a few galleons...
I don't know about you but I live and breath Harry Potter. I have been a couple of times to the studio tour and the first time I got the Harry Potter covered bus from Watford station which in itself really gets you in the mood for the whole experience. Every detail is thought out, even the ticket hall that's covered in character photographs and is constantly playing music from the film. The staff are really enthusiastic and you can tell they're true Harry Potter fans. It's so incredible seeing the sets, props and costumes in real life. It's hard to imagine just how many hours went into creating such intricate details for each and every piece of the wizarding world that we see on screens. There are often queues but it's to be expected for such an incredible experience. My favourite parts were seeing the hand written labels on the hundreds of wand boxes, the model of the castle used in filming and seeing the robots of the magical creatures. Do yourself a favour and get the butter beer, you won't regret it!
There's no better place in London to go if you are a Harry Potter fan, well maybe with the exception of the Play.
It's absolutely breathtaking and magical. To see how far they went to bring the wonderful world of Harry Potter to life.
I'll definitely return soon!
As a massive Harry Potter fan this was a great day out, I loved every mintue of it. I learnt so much about the films and was great to see so many of the iconic sceans from The Great Hall to Diagon Allay. The butter beer did not live up to expectations unfortunately so I would recommend getting one to share rather than one each as is not everyone's taste. This is a big must for any Harry Potter fan.
I cannot believe how much I enjoyed the Harry Potter Studio Tour.
I ended up going by mistake really as my friend didn't want to go alone and I'm so glad I did! I'm not really the biggest Harry Potter fan, but I do like the books and movies but this experience made me appreciate it so much more.
The tour is huge! So you 100% get your monies worth, it's really well laid out too so you don't feel like you have to fight to see everything.
The props were my favourite as you could get close enough to see the detail that went into everything and I truly did feel like I had stepped into Hogwarts.
The high light was Umbridge's office for me, as again the detail was outstanding and Diagon Alley just made you feel like a kid again.
I enjoyed how there were things to do to break up the tour as well, like photo ops and the chance to drink Butterbeer!
A magical experience that everyone will enjoy.
Who can argue with a day out in the world of Harry Potter? One of my friends told me about the Warner Bros studio on Teepee, my new fav recommendations app. It was great for the whole family and I'd say the adults get just as much out of it as the kids (in my case, probably more!) The tickets are pricy but on the whole it's worth it.
Harry Potter was my childhood. They were the first books to capture my imagination, as they were for many in my generation. Anyone who is a Harry Potter fan (the films OR the books) should book to visit this warehouse of magic and memories. The tickets are expensive, but the experience is priceless. You get a glimpse into the workings of one of the most successful film franchises of all time, and see how the films went from page to screen through artwork, props and special effects. I went to visit during Christmas time, which was extra special with themed magical decorations making the day even more immersive and thrilling. Make the most of your day and act like a kid again: fly a broomstick, catch the night bus or sit in the Weasley's flying car.
It is pricey but if you are fan of Harry Potter you will love it, you feel like if you are in the movie

I just want to start by saying that if I could give this experience more than five stars, I would – it's that good - and not overpriced at all when you factor in how much you get to see. I've been twice and still don't feel as though I've seen everything! The first time I visited was a few years ago when it was all quite new, and while it was busy (it was the middle of the school holidays), it wasn't heaving, I guess because of the timed entry.
Visited again recently to see the Hogwarts Express - awesome to see it up close - and enjoyed myself just as much as I did the first time, so would definitely recommend going! A few things to bear in mind: get an early slot if you can (did I mention there's loads to see?!), leave plenty of time for the gift shop (it's vast) and definitely chat to the staff there, because they're all really friendly and really knowledgeable.