Barcelona's 20 top events of 2015
The Catalan capital is buzzing with excitement year-round. Here's our pick of the city's best gigs, exhibitions, festivals and sporting events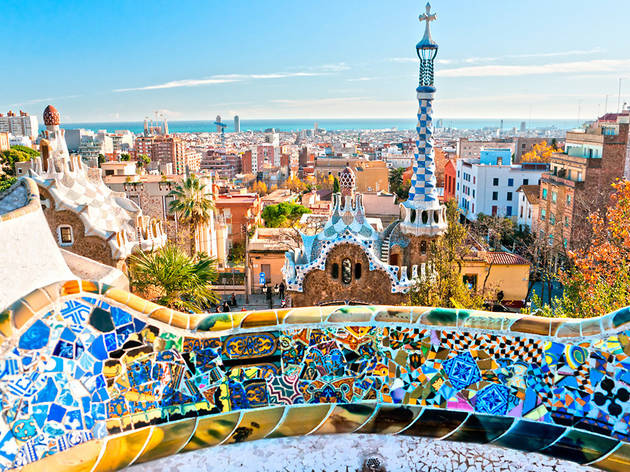 With stunning architecture, world-class museums, legendary nightlife and beaches a few minutes' walk from the city centre, Barcelona is great to visit any time of year. From May to September, the warmer months are packed with outdoor events like the Sónar electronic music festival and the eclectic Primavera Sound, as well as jazz nights in the open spaces of gorgeous Gaudí buildings around the city.
Indoors or outdoors, there are cultural festivals featuring amazing human towers, fashion shows, Christmas markets and top sporting events like the Barcelona Marathon and the Spanish Grand Prix, and the neighbourhood of Gràcia welcomes visitors to what is arguably Europe's best street party. It's a landmark year for the city's wonderful museums and galleries, with a major new Dalí and Picasso exhibition and shows at the brand new Design Museum and Museum of World Cultures.
If you've never been to Barcelona, or if you're making a return visit, 2015 is the year to experience all the city has to offer —
download the guide in PDF format
to see the full list of the 50 top events taking place in Barcelona in 2015.
Sponsored listing
The Prince
For somewhere so highly desirable and perfectly lovely, Stoke Newington doesn't traditionally have many brilliant pubs or restaurants, although that's starting to change. The cynic might say that the stalwarts who established themselves as neighbourhood favourites a decade or more ago then settled back comfortably on their laurels. But in the quiet terraces between Church Street and Dalston, something different stirs. The Prince closed in 2014, and after an intensive going-over is open again with a new look. There's unusual industrial lighting, herbs growing in the garden, a parquet-floored bar, neat tiling – and no brewery tie. As a free house it can stock and sell any beer it likes: in this case, loads from London. So you might find Bermondsey's Partizan Saison Ginger, certainly not cheap at £3 a half; or a more straightforward Prince house pilsner at £4 a pint. Through the back is a smart dining room looking over the compact but peaceful garden; but you can eat in the pub too, and you should. The food's far better than the usual pub grub, and pleasingly avoids the seen-it-all-before US diner stuff. Instead, it ranges from Jersey oysters to more complex dishes such as courgette and butter-bean cassoulet or lamb's liver with green sauce. The residents of these quiet terraces have taken the Prince to heart: it's busy most nights. A couple more gastropubs like this and Stokey really would be highly desirable.