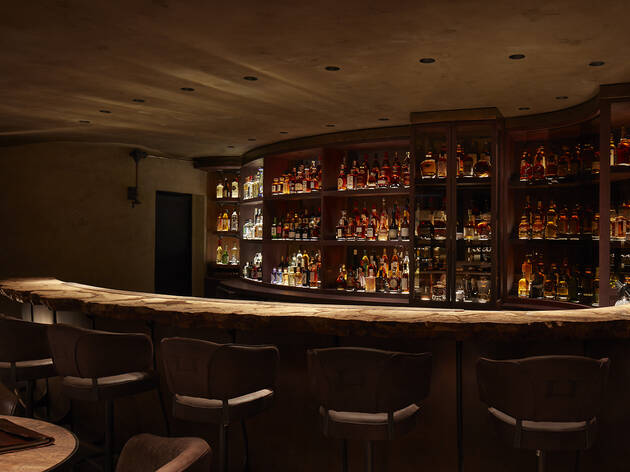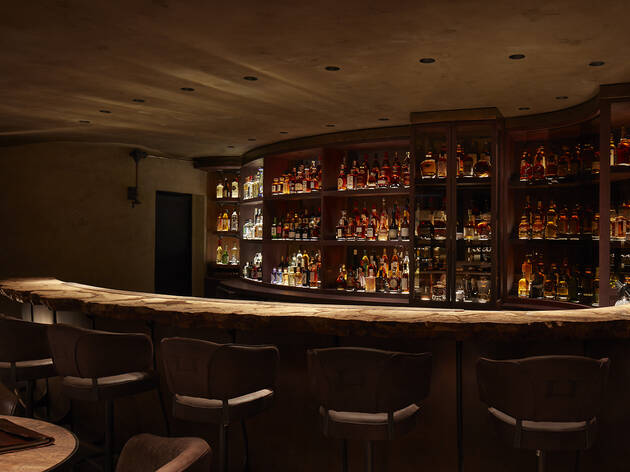 1/14
© Joakim Blockstrom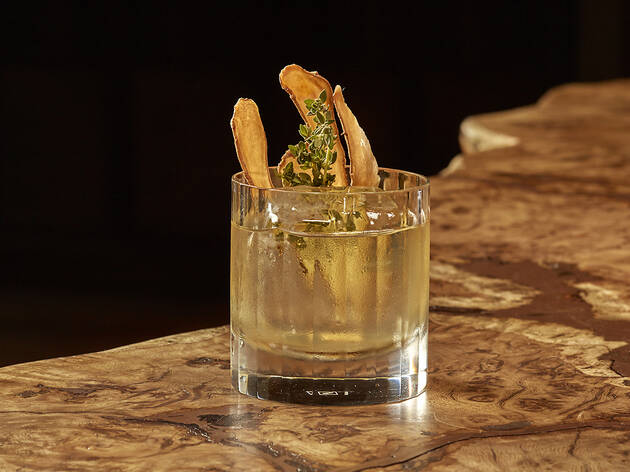 2/14
© Joakim Blockstrom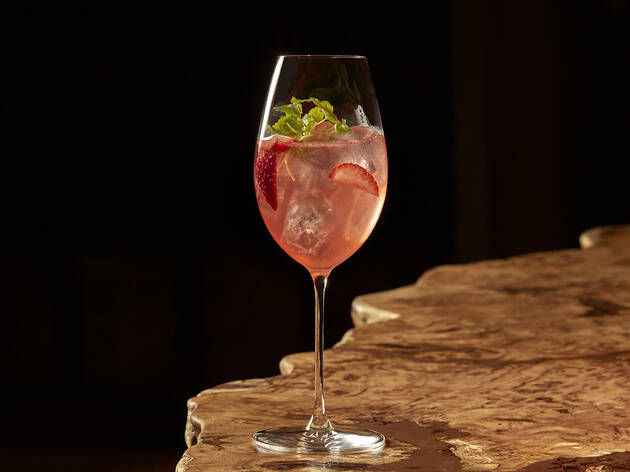 3/14
© Joakim Blockstrom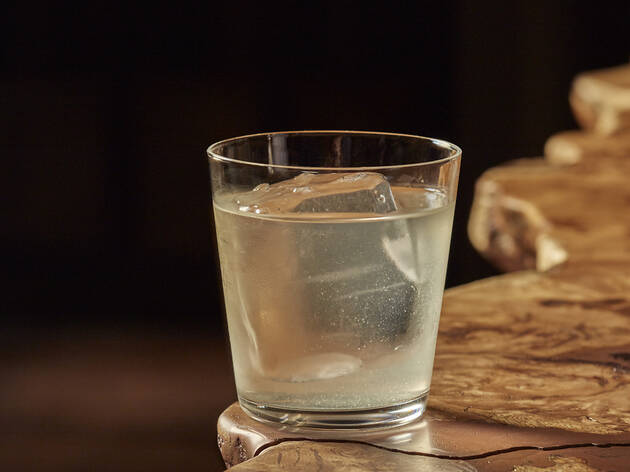 4/14
© Joakim Blockstrom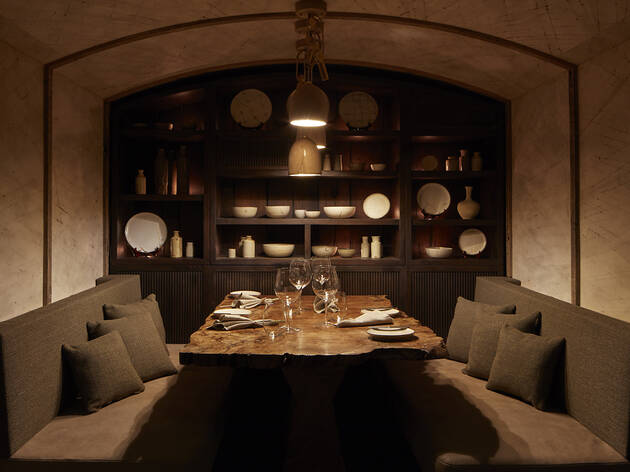 5/14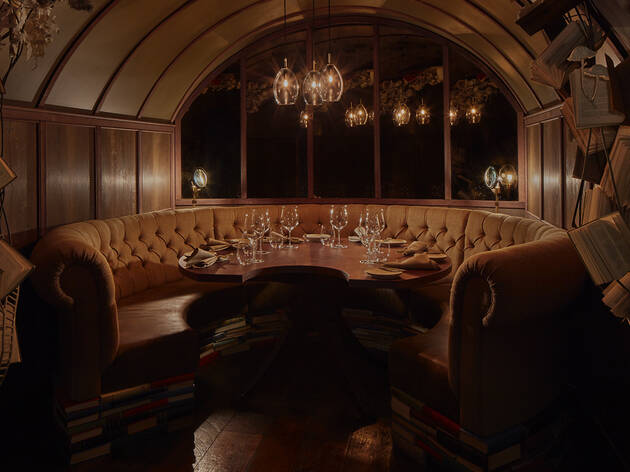 6/14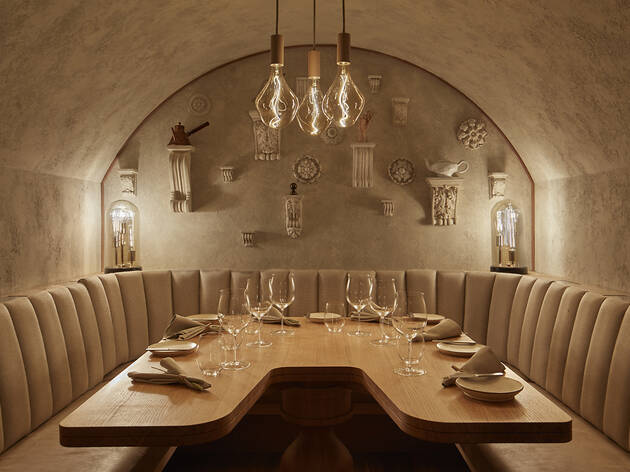 7/14
8/14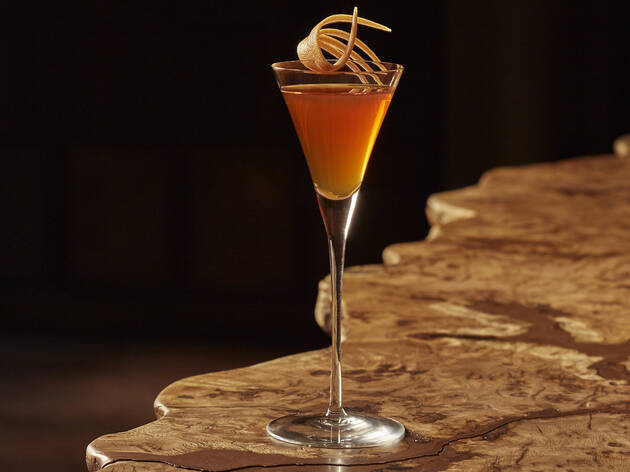 9/14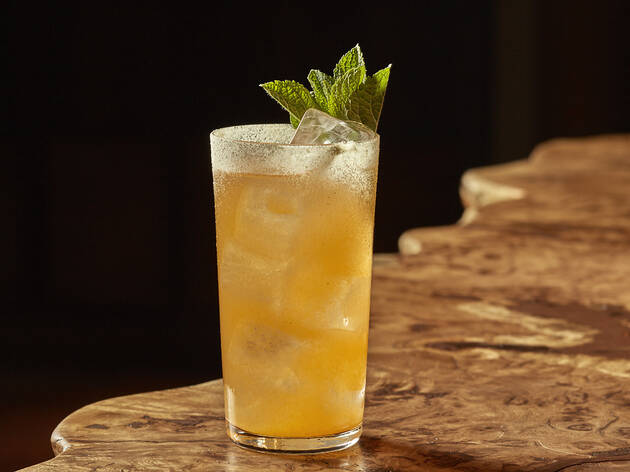 10/14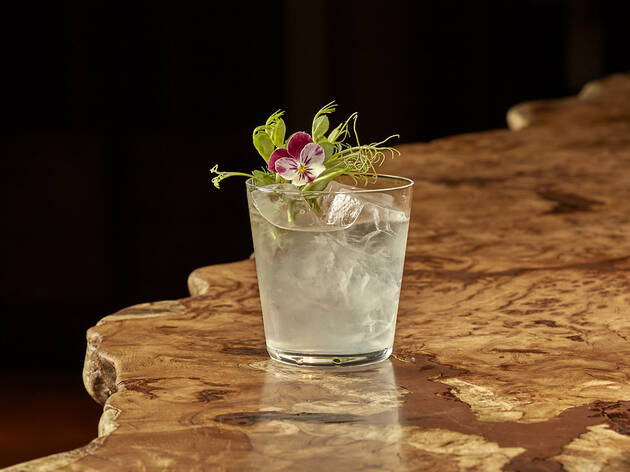 11/14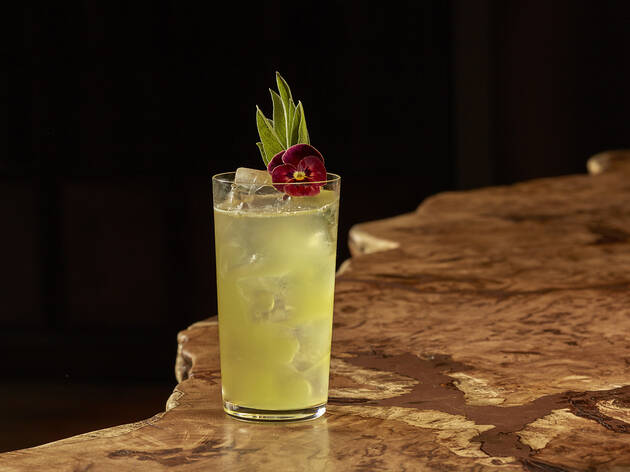 12/14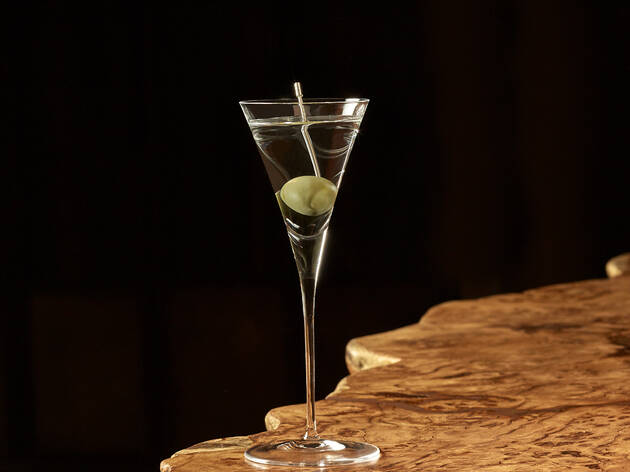 13/14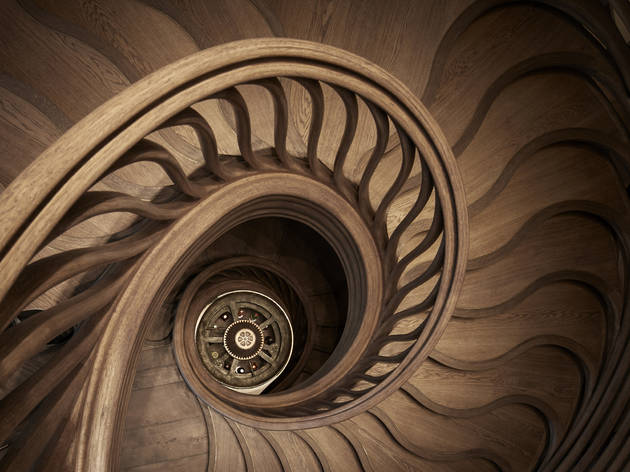 14/14
© Joakim Blockstrom
Time Out says
A cocktail bar below Ollie Dabbous's new restaurant.
Dewy-skinned hostesses greeted us at Hide, a three-storey restaurant and bar on the edge of Green Park. Maybe the hype about this new joint has given them that glow: it's a restaurant from superstar chef Ollie Dabbous. But we were here for drinks in a bar managed by Oskar Kinberg, his long-time collaborator.
We were led down a Gaudí-esque spiral staircase to a basement with the feel of a modern, minimal Nordic cabin, with barely-there lighting and dense wooden surfaces. It would have made me consider the life of a woodchuck if it weren't for the dad rock filling the air. Chipper staff served drinks in dainty glassware – including a welcome drink on the house. They cut through the intensity of it all, even letting us sample homemade ingredients (including a green juice made from sorrel) and talking us through an impressive cocktail list.
Hide is a partnership with Hedonism Wines, who've stocked the bar with rare spirits – from Italy's aperitivo del professore to Danish gammel dansk – to help power cocktails (starting at £12.50). The Adam & Eve was a deceptively light liquid over a giant ice cube, a mix of Venezuelan rum, Somerset cider brandy and fino sherry, with clarified milk adding more body. Next of Kin was a sweet blossom and berry twist on a negroni, while the Blunderbuss wasn't dissimilar to a manhattan, using scotch instead of bourbon, plus brown butter and Pedro Ximénez for a syrupy finish.
All drinks were heavenly from sip to sip, a cheeseboard held as many rarities as the spirit shelves and cured meats fitted the Scandi vibe. In this Mayfair location, an older clientele oohed and ahhed over the flavours. I reckon Kinberg deserves just as much attention as his cheffing co-star.
Hide Below says
Hide Below is the basement bar, where diners and drinkers alike can enjoy a classic cocktail or contemporary creation.

It offers an impressive list of the world's finest and rarest spirits: all available for you to taste.

The focus of the cocktails at Hide is flavour. Whether the main flavour is a spirit, fruit or a vegetable, our aim is to present it in the very best way we can, using both modern and classic techniques. There is a lean towards lighter and fresher flavours, but there is always something on the menu for our guests who prefer a stiffer drink.

The menu changes seasonally so we can always use our favourite ingredients when they taste their best.

Further to our house selection of cocktails, all the classics will be available, and some of them with our own curious twist. Try one of our Dry Martinis — stirred with frozen birch sap instead of ice to give it a silky mouthfeel and a luxurious, soft finish.

We also have an excellent selection of spirits from all over the world. There is a wide selection of both familiar and more exotic expressions like Macallan 25YO Anniversary Malt 1971, The Cask of Yamazaki 29YO in Mizunara Oak 1979 and Cambridge Distillery Truffle Gin.

We hope that even the most curious drinkers will find something to suit their mood.

Below also houses Hide's walk-in wine cellar, where you may choose your own wine, and 3 different private dining rooms: The Broken Room, The Shadow Room and The Reading Room.
Details
Address:
85 Piccadilly
London
W1J 7NB

Transport:
Tube: Green Park
Contact:

New

Private events:

This venue has areas available to hire for private events

More info

Do you own this business?
Users say