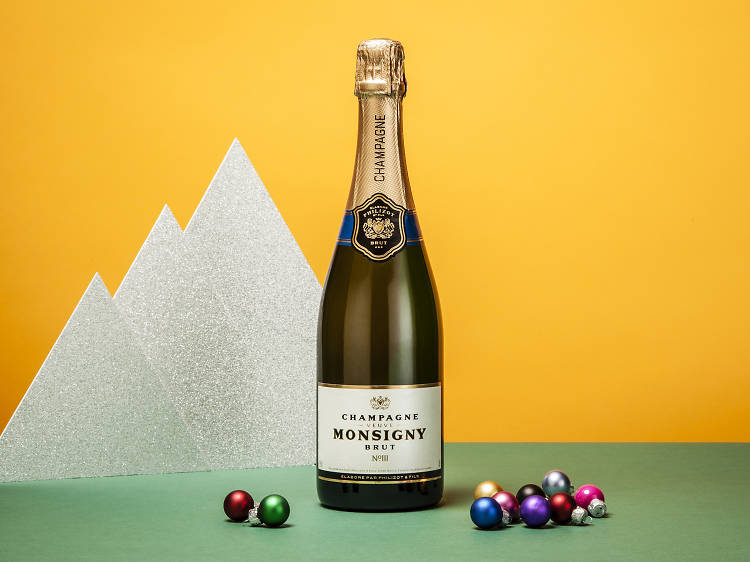 © Andy Parsons
5.

Veuve Monsigny Champagne Brut, £9.99, Aldi
Compared to the other champers we tried, we weren't blown away by this one. It has a slightly mildewy aroma, and it's hard to pinpoint a distinct flavour – plus the bubbles don't last long post-pour. However, it'd be perfectly drinkable with light dishes – its subtle taste means it won't overpower those vol au vents.
The bottle 'It looks like a person that got dressed at a dodgy thrift shop', said one of our tasters. And that's fair – this bottle could easily be an ABBA tribute act.
Passable as posh? No – the lack of depth of flavour, and gaudy bottle, means we'd rather bring a bottle of prosecco.