The best champagne bars in London
Pop your cork at these top bars serving top bubbles – it's always celebration time at London's best champagne bars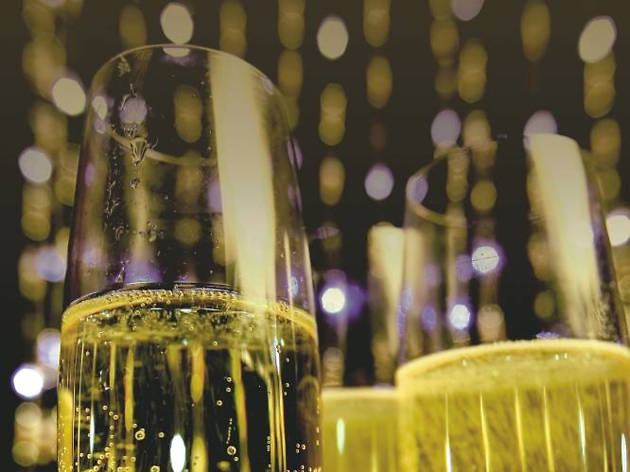 The first thing you need to know about choosing a champagne bar is that the words 'champagne bar' may be the worst thing to look for. Some places with that name are just trying to put overpriced lipstick on a particularly plain pig. Do you really want to drink the world's most expensive sparkling wine while watching people shop for shoes in a department store? We'd be more inclined to go for places that are really good bars and just do champagne well, even if it's not their sole or principal offering. And hey! Some of them even include the C-word in their names. These things happen.
Now find cracking cocktail bars
So many cocktails, so little time. So just stick to the best cocktail bars in London by using our ranked list below. You'll find everything from dark and dirty speakeasy joints and secret bars to bold and brash party spots meant for a night out on the tiles. What they all have in common is mixed drinks that will blow your mind – and hopefully not your budget.
Read more
Sponsored listing
BYOC Camden
This Camden spot follows on from the original London BYOC, over in Covent Garden. The acronym stands for 'bring your own cocktail', which means that for a set entrance fee (£25) guests can bring their own bottle of booze for the BYOC bartenders to use as a base for some creative concoctions.  They've got a fair few tools in their kitbag, too. They'll jazz up your chosen spirit with handmade syrups, bitters, mixers, herbs, cordials, juices, salts, fruits and whatnot, tailored to the kinds of tipple to which you're partial.  Visits are limited to two hours, and must be booked in advance.    
Venue says: "In a beautiful, dimly lit basement bar created in the style of a clandestine, following the same format as its Covent Garden sibling,"