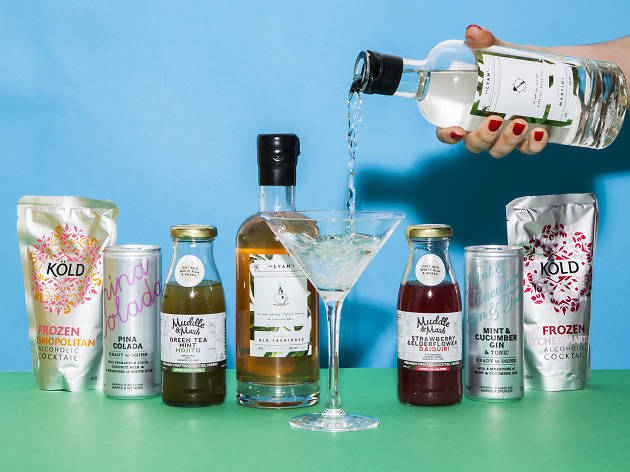 The best pre-mixed cocktails
We tested all the pre-mixed drinks that we could get our hands on before the room started to spin, all so that you wouldn't have to. You're welcome, London
Pre-mixed drinks have come a long way from the days of Don Simon sangria. Now you can find sophisticated blends of drinks by the bottle made by your favourite London bars, and classic cocktails in cans from the big supermarkets. We did the right thing and taste tested a whole host of cocktails in containers to find the freshest on the market.
RECOMMENDED: Read our full guide to cocktails in London
The best pre-mixed cocktails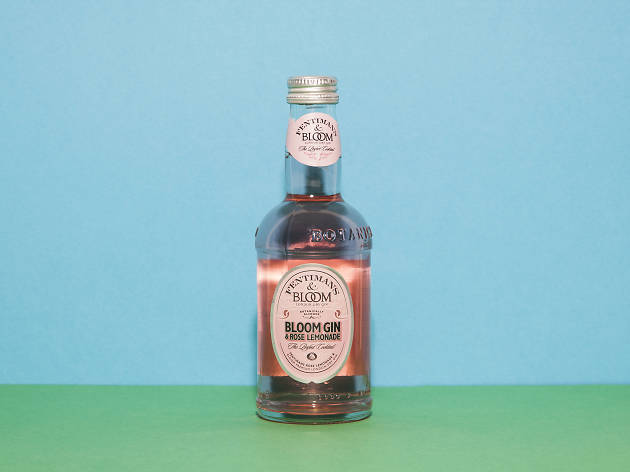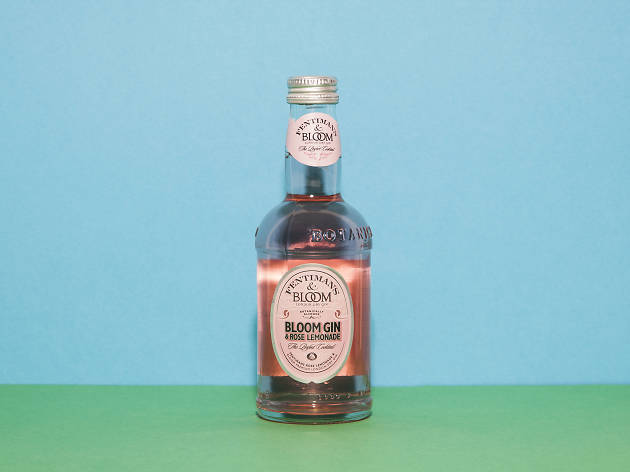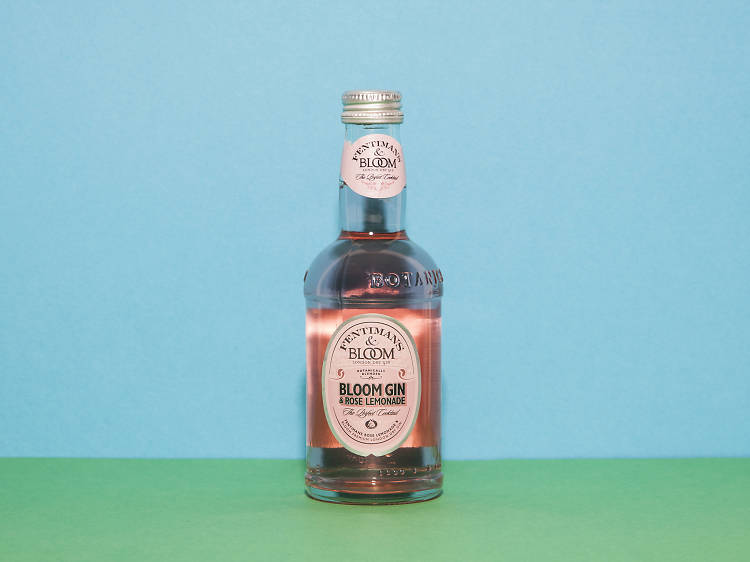 © Andy Parsons
Bloom gin and rose lemonade by Fentiman's, £2.99
Like a liquid version of easy-listening music, this is by far the most inoffensive drink we tried, which makes it the most dangerous. Kind of like a buttoned-up Victorian lady with a secret penchant for S&M, it's the quiet ones you have to watch out for. Sweet, floral and delicate with gentle bubbles, you could easily accidentally sink a dozen of them and wake up all confused in a hazy opium den.
Great for: Making journey juice feel Victorian.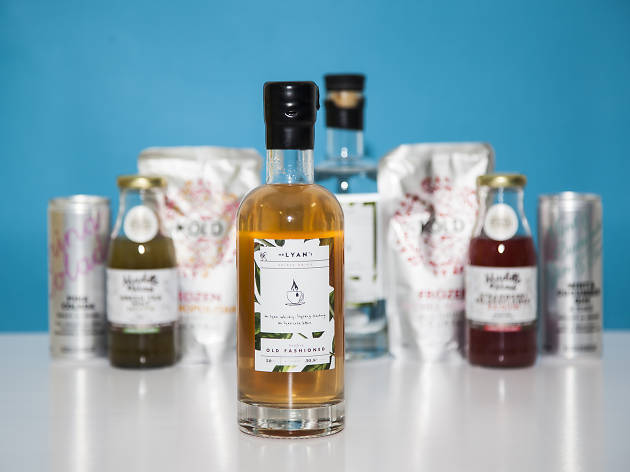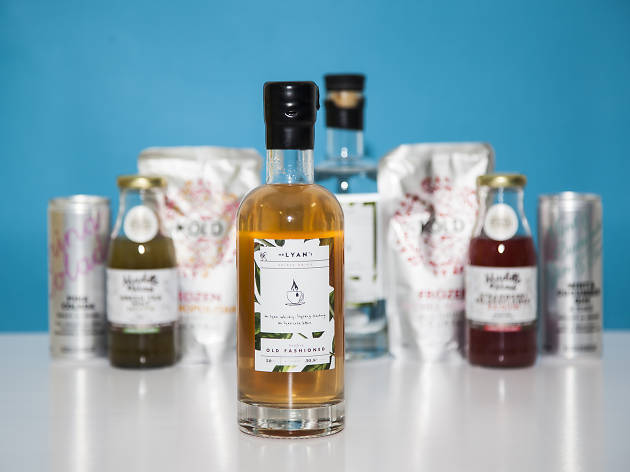 © Rob Greig
Bonfire Old Fashioned by Mr Lyan, £29.99
Smoky, strong and sophisticated, if the essence of Laurence Olivier was distilled into a bottle, with a whole load of whiskey, you would get this mellow old fashioned. Notoriously faffy to make (just watch your bartender's face drop when you ask for one), this dapper drink from the man behind White Lyan – undoubtedly one of London's best bars – is a great cheat. Pour it in the kitchen and pretend to your guests that you just knocked it up.
Great for: Impressing party guests with your amazing mixology skills.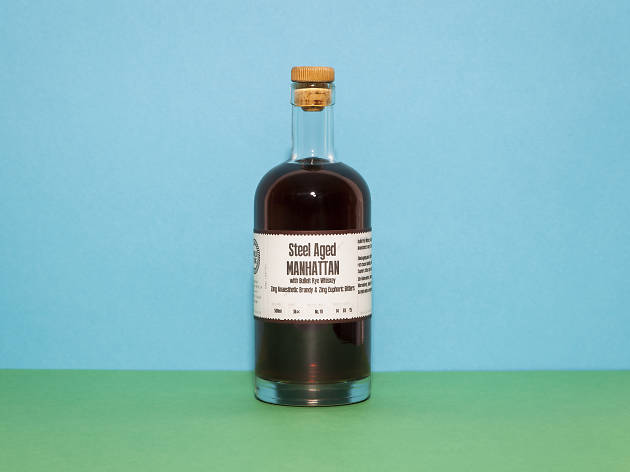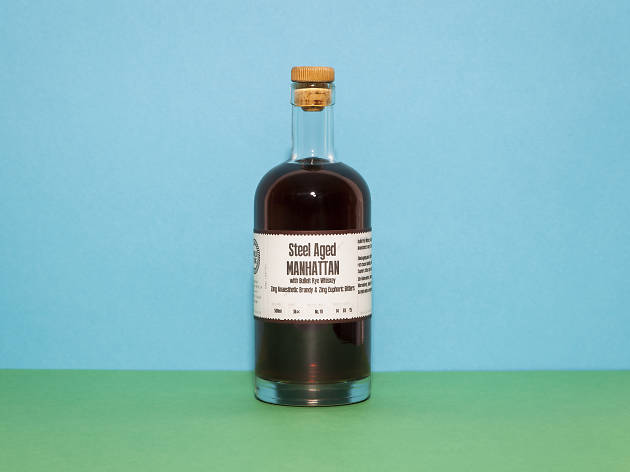 © Andy Parsons
Steel aged Manhattan by World of Zing, £26.95
This packs such a punch it could have come from the anaesthetic cabinet of a WWI field hospital. Sweet and strong, you'll be into it if you like your cocktails with a hint of eau de rocket fuel. Although it has a distinct, pleasant caramel flavour, it remains the definite Marmite of the group.
Great for: Pretending that your drink is purely for medicinal purposes.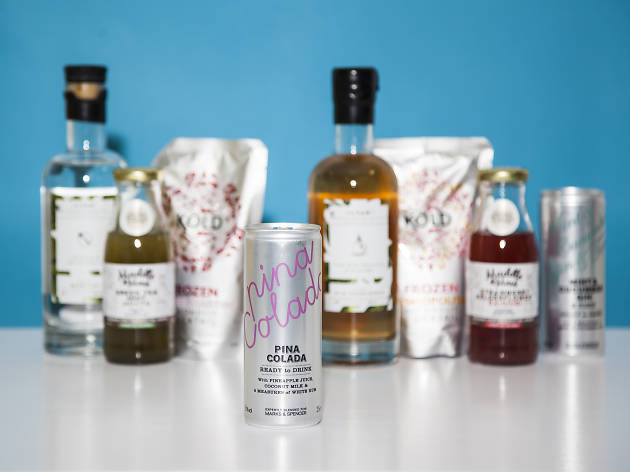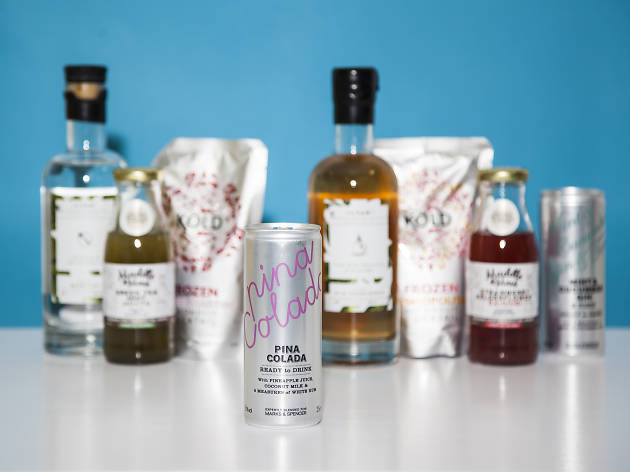 © Rob Greig
Piña Coladas by Marks & Spencer, £2.09
If Carmen Miranda's fruity turban were squashed into a canister it would probably taste like the M&S Piña Colada. Not in a fruit salad kind of way – this pre-mix's flavours are straight-up pineapple and coconut – but in the way it hits you with sweetness, shimmies its boozy way to your belly and fills you with a capful of fiesta.
Great for: Making bearable queuing at one of London's innumerable restaurants with a no-reservations policy.
Available from Marks & Spencer Simply Food
© Andy Parsons
Ginger Laddie by Mac and Wild, £31.95
With whiskey, sherry, port, bitters and, of course, ginger in the mix, this one from London restaurant Mac & Wild tastes like the contents of a sophisticated older gentleman's drinks cabinet. Don't be surprised if you find it leaves you craving a fat cigar.
Great for: Toasting the end of a bloody big walk through the woods.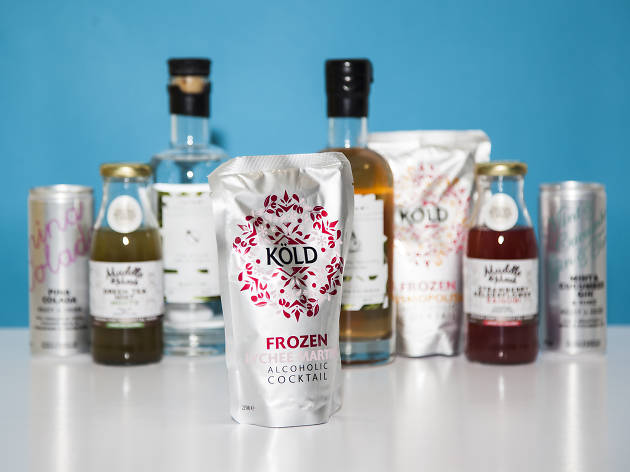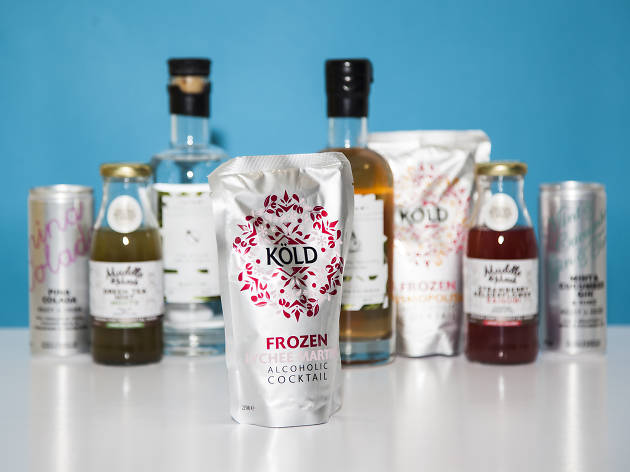 © Rob Greig
Frozen Lychee Martini by Kold, £7 for two
As humans evolved from apes, so too the humble calypso has developed into something much more fitting to our times. It's incredibly sweet, bordering on sickly, but in the kind of nice way that scoffing an entire bag of Haribo makes you feel. It melts quickly, which must mean it has plenty of vodka in – absolutely a good thing – so serve with a brightly coloured curly straw.
Great for: Summer barbecues as (if?) the weather improves.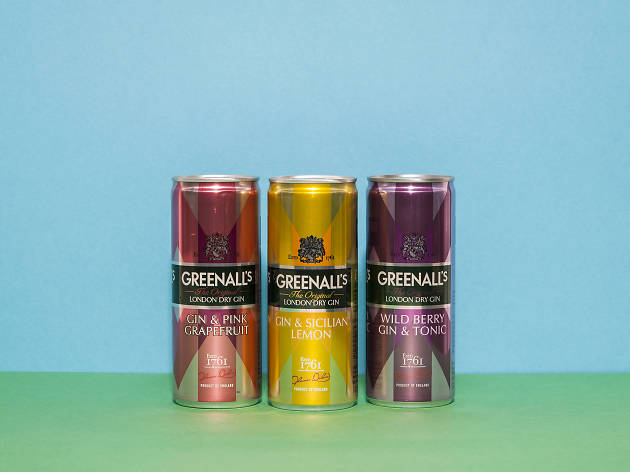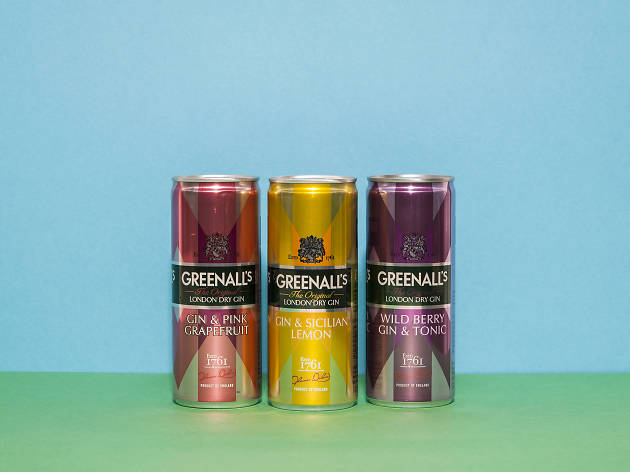 © Andy Parsons
Gin and Sicilian lemon by Greenall's, £1.90
We suspect that this mildly dusty drink may have some of Mount Etna's last splutterings in it – hey, at least that'd be authentically Italian. Like a boozy version of San Pellegrino, it's refreshing, zingy and certainly lemony. It also has a faint hint of Pez sweets mixed with untreated floorboards: don't ask how we know what that tastes like.
Great for: People who wish they were still drinking Hooch lemon on the dancefloor of their local Scout hut.
Available from selected Tesco stores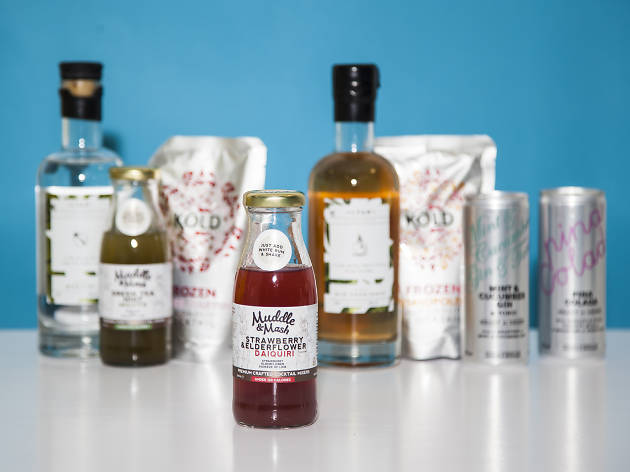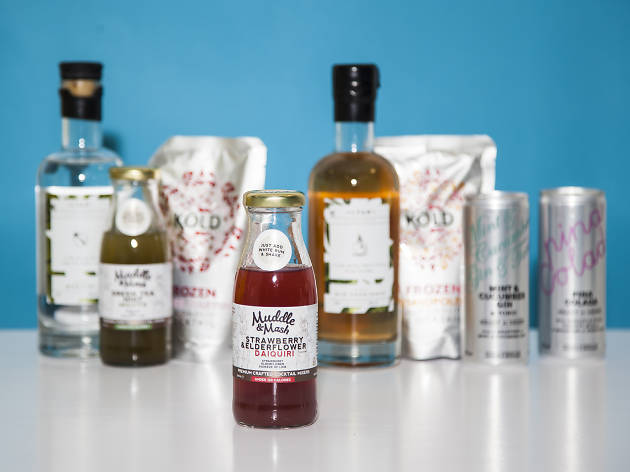 © Rob Greig
Strawberry & Elderflower Daiquiri by Muddle and Mash, £1.99
Like the English summer has been juiced and put into a bottle, this virgin cocktail tastes chiefly of strawberry jam – but the posh kind with bits in. With direct notes of Turkish Delight and subtle undertones of pink Calpol, this is sweet to be sure. There's also space for a good-sized dram of rum if you're feeling less virtuous.
Great for: Feeling as though you're not missing out when your friends are necking cocktails.
Available from selected Tesco stores
Or make your own at home instead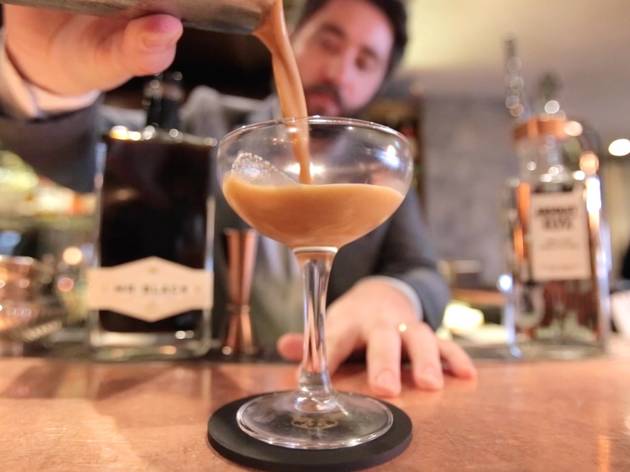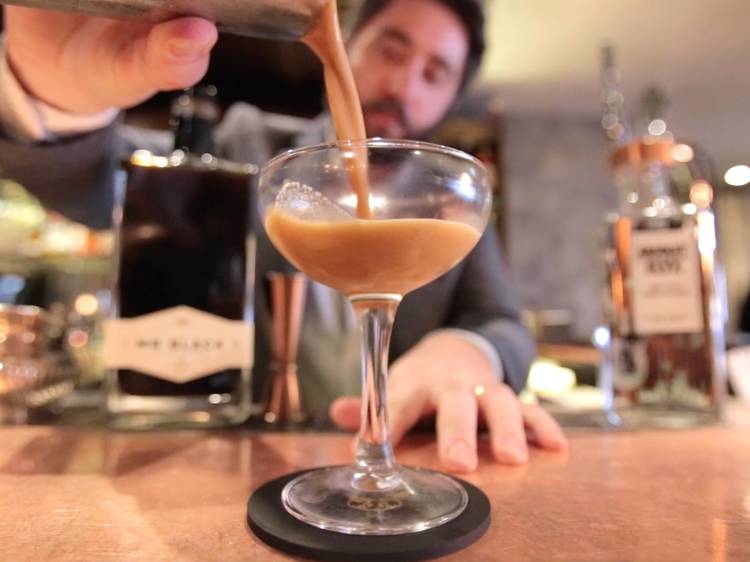 According to booze legend, the first espresso martini was poured right here in London in 1983. Working at a bar in Soho, cocktail king Dick Bradsell was asked by a customer to mix up something that would 'wake me up, then fuck me up'. With its generous measure of vodka, this version from The Blind Pig has certainly got the second part covered.
Support Time Out
We see you're using an ad-blocker. Ad revenue is Time Out's main source of income. The content you're reading is made by independent, expert local journalists.
Support Time Out directly today and help us champion the people and places which make the city tick. Cheers!
Donate now