The Cauldron Magical Cocktail Experience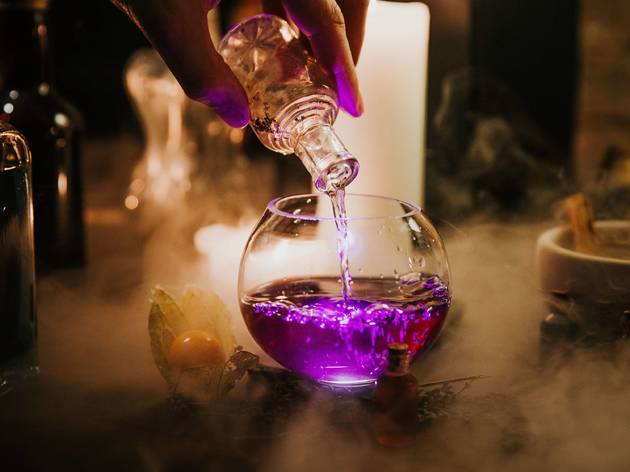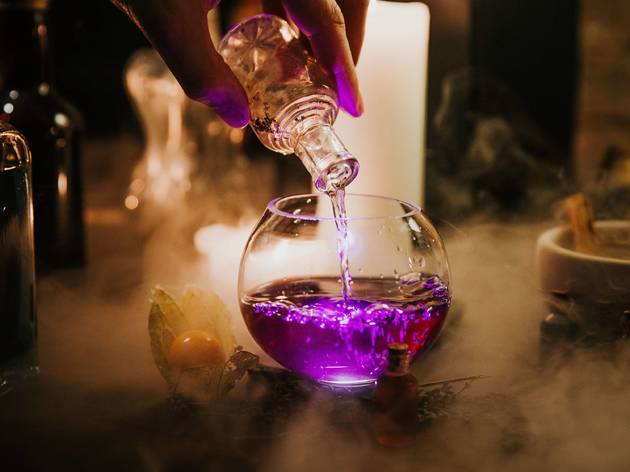 1/10
Xavier Boldu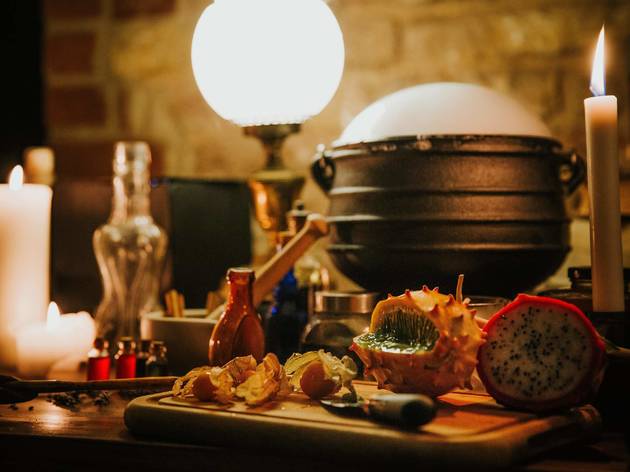 2/10
Xavier Boldu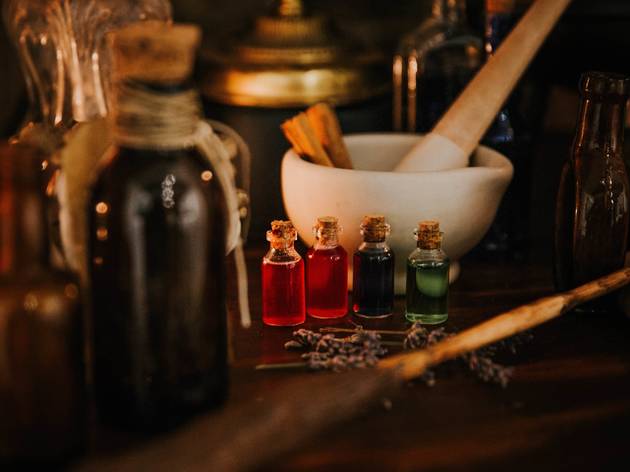 3/10
Xavier Boldu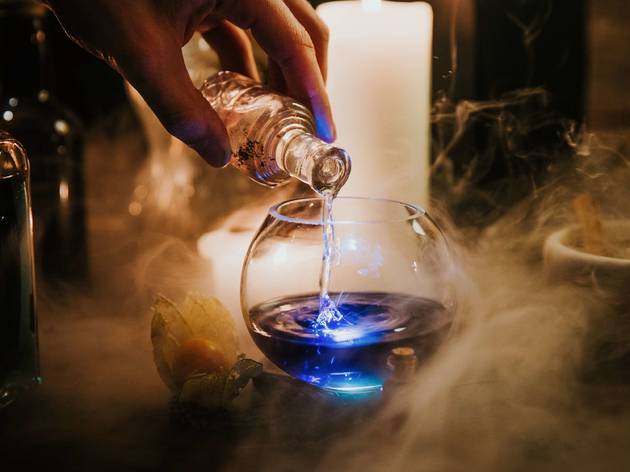 4/10
Xavier Boldu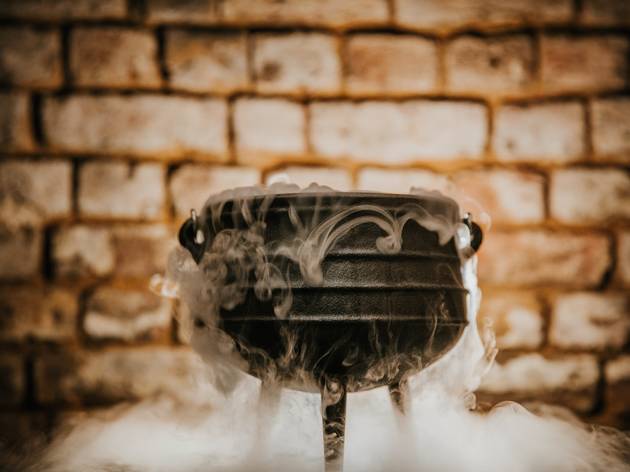 5/10
Xavier Boldu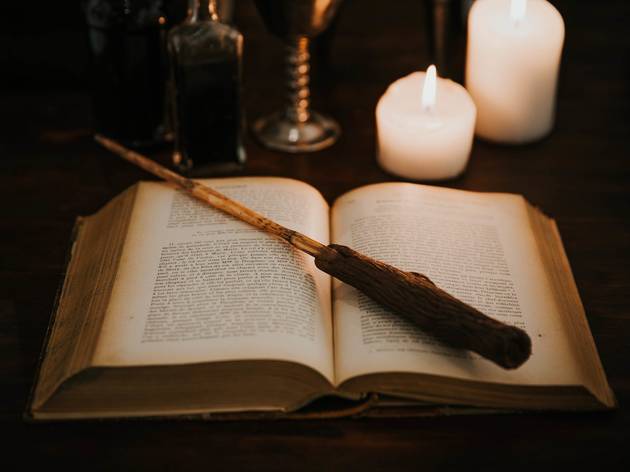 6/10
Xavier Boldu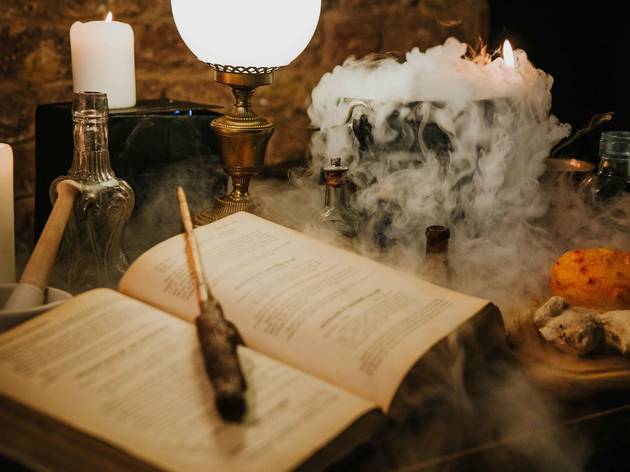 7/10
Xavier Boldu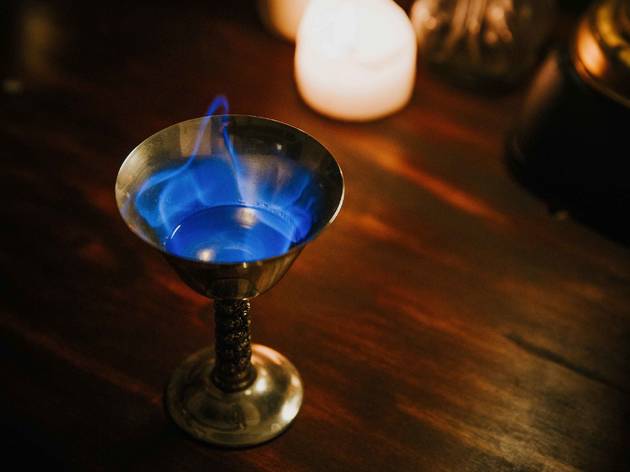 8/10
Xavier Boldu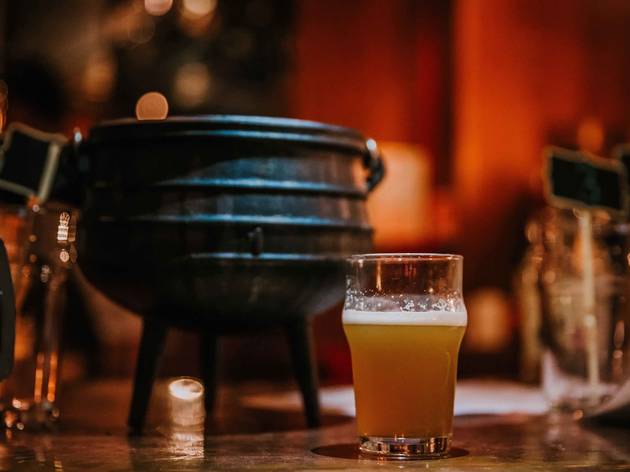 9/10
Xavier Boldu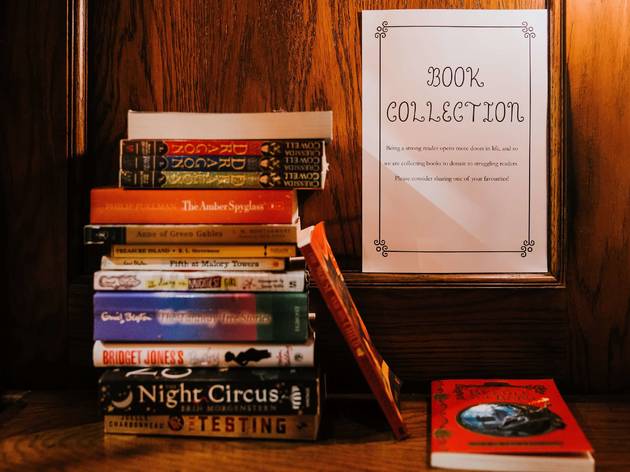 10/10
Xavier Boldu
Time Out says
A fantasy- and sci-fi-inspired cocktail bar in Dalston.
The Cauldron Magical Cocktail Experience says
The Cauldron® Magical Cocktail Experience is a 1 hr 45 min immersive class in Stoke Newington, London where you wield a working magic wand and use molecular mixology to brew drinkable elixirs. After donning a robe and receiving a magic wand, you are led to an interactive work station where you test out your magic wand by pouring a welcome drink. You then choose two potions to brew from our range of molecular potions, each of which have different traits and effects.

The Cauldron is not affiliated with or connected to Harry Potter, The Leaky Cauldron, Fantastic Beasts, J.K. Rowling's Wizarding World, Warner Bros, Lord of the Rings, Game of Thrones, Rivers of London, Star Wars, or any specific series. We are but geeks!
Details
Address:
79
Stoke Newington Road
London
N16 8AD

Transport:
Tube: Dalston Kingsland
Contact:
Opening hours:
Open Tues-Thurs 5pm-10pm; Fri 5pm-11pm; Sat 11am-11pm; Sun 3pm-10pm
Do you own this business?
Rating Breakdown
5 star:

4

4 star:

1

3 star:

1

2 star:

0

1 star:

1
One of my favourite immersive style experiences. You start by being given cloaks and seated at the table you have booked and opening a 'magic' cabinet with your wand to discover jars of mead. Then select your 2 potions for the table (you should all agree which two you're doing because you can't work on individual potions). Then you get the ingredients for your first potion and start making it. There are cauldrons, self stirring jars, fire and smoke and a lot of fun to be had. You can also discover a secret room on the right of the venue behind a cabinet. It's cool! If you have time after you've finished making both potions you can also order extra cocktails, get the shot with the smoke coming out.
This place is amazing, if you are into your magic and wizardry THIS IS THE PLACE FOR YOU!!. The "Potion Masters" were helpful, they offer a range of cocktails, which you prepare using the cauldron provided and a magic wand to even pour yourself a drink from the "magic tree". Would go again in a heartbeat!
I booked this event for me and my friend that is visiting me from Canada for a few days. We made it very clear one was to be non alcoholic.
1st drink, the potion master tells us the non alcoholic are on one side of the box, other side is alcoholic. Except she pointed at the wrong side, insisting that the alcoholic side was the non alcoholic. When we came to the last bottle, some brown bottle that was missing from what she had said was the alcoholic side, was on the non alcoholic side. Both drinks ended up alcoholic and not tasting right because of the potion masters mistake.
Second drink, again potion master says this side is alcoholic and this side is non alcoholic. Weird thing was that the alcoholic side had 2 bottles and non alcoholic had 4. Not only were we missing a bottle, she had again mixed up what was alcoholic and what wasn't. We needed to call the potion master several times because of missing ingredients and alcohol being on non alcohol side. Every time we called her over, it took several minutes to get her to come and several minutes for her to return. Potion master was so slow at responding that several others had started to stop by. I have worked as a waitress before and I understand mistakes happen - but you make sure there is no more than one mistake per table. This was everything wrong.
We had said we were interested in mixing all 3 drinks, but we were not offered. Leaving, I get asked if we bought any other drinks, only then to find out there was a whole separate menu we were not offered at all. After having our moods already annoyed from all the mistakes and waiting, this really put a damper on us to find out we could have done more like we had originally wanted to.
Don't get me wrong, we enjoyed the potion mixing and the ambience - BUT what happened was not acceptable. I don't know if the potion masters training was bad, if she was new or just not good at her job, but experiences like this really put a damper on peoples experiences.
The icing on the cake was when I emailed to inform the Cauldron what had happened. Especially since they say they cater to all dietary requirements, to be simply asked to spend more money. Quote from email reply 'I would be happy to offer you a pair of half price tickets'. Uhu... no thanks! I already spent over £70 last time and didn't get what I paid for, why would I want to give you more of my money?