London's ten best pub quizzes
Looking to test your knowledge and strain your brain? Here are five of the capital's best pubs with quizzes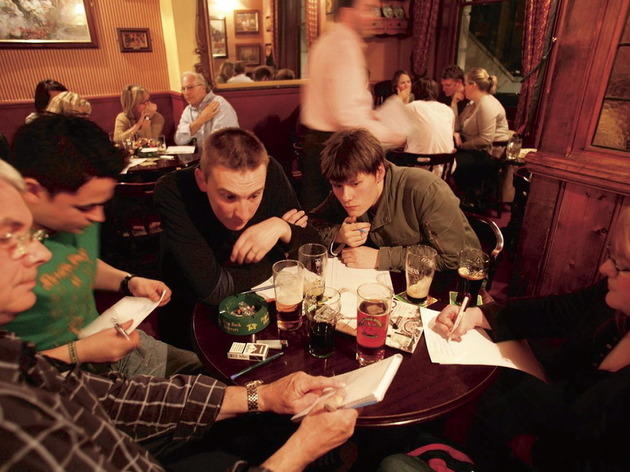 There's nothing more British than a pub quiz, and London has plenty of fine showcases for tavern-based trivia. Here are ten of Time Out's favourites, including options for those whose specialist subjects are worthy of 'Mastermind', and some that are just fun excuses to spend a weekday evening in the pub. Although these are regular nights, it's worth calling ahead to confirm the quiz is on before you and your team head out. Know a great quiz we've missed? Use the comments box below.
Sponsored listing
Smiths of Smithfield
There are four different levels to this Smithfields spot, encompassing a ground floor cafe and bar, a first-floor bar dedicated to craft beer, a second-floor dining room and a third – and top – floor given over to food of a more fine-dining bent. There are private rooms to hire, too.  Largely, the menus here focus on British produce and dishes. Expect bacon sandwiches, full English breakfasts and mushrooms on toast on the ground floor, steaks, burgers and seared scallops with black pudding, bacon and cauliflower purée in the second-floor dining room, and veal sirloin, cod with langoustine and roast monkfish with caramelised cauliflower, leeks, cockles and ham on the top floor.  More than 60 craft beers feature in first-floor bar. Brewers include Five Points, the Canopy Beer Co., The Kernel, Camden Town and Hammerton. Cocktails, wines and an interesting selection of spirits also feature.
Farringdon
Online booking