A non-Londoner once told me they were jealous of me living here, being single and having a whole city of talent and opportunity to explore before settling down. Ha. Try a stint of refreshing Happn to see if the fit bloke on the bus is single, and crying every time another 'romantic break for two' offer pings into your inbox. But that's not all: here are 11 more things you have to deal with when you're a singleton in London.
1. Being asked if you pulled at the weekend, most Monday mornings.
No. I quite happily don't go out 'on the pull' every spare moment I have, as it goes. I have other hobbies (Googles 'evening classes'.)
2. Getting Tinder Terror on the Central line.
Why do I know you? Did we work together once? Should I say hi? Oh no. You sent me a smutty message last week. Gotcha.

3. Speaking of Tinder - Tinder Tuesdays.
Why does nobody in this damn city want to go on dates at the weekend like in the olden days?
4. Having some of the best bars in town ruined by some of the worst dates.
I can't even look at the BFI bar without thinking about 'Rucksack Dan'. Bad night.
5. Feeling like Bridget Jones every time you walk through Borough Market.
Sings 'All By Myself' to self, while walking.

6. Comparing your love life to your colleagues who are much older than you.

Your rational brain knows they have years on you. Your irrational brain feels like you need to run out of the office and get married to the first person you meet at the traffic lights.
7. December.
Having nobody to scoop your broken body off of the floor of Somerset House ice rink.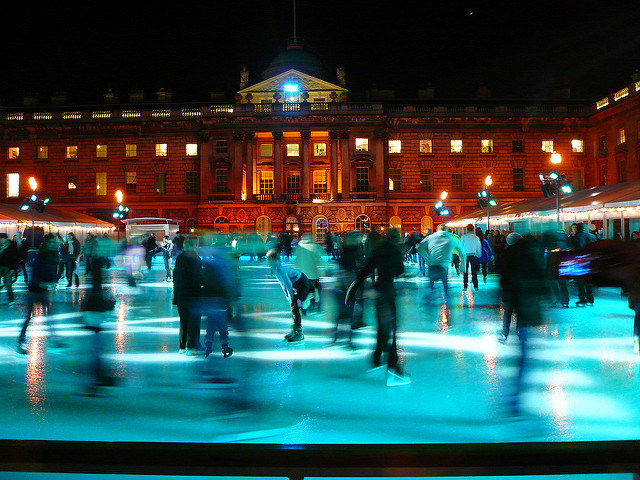 8. Realising that the last time you got chatted up in a pub was in 2009.
Because if you're not on Happn now, you're not worth anybody's flirt.
9. Hearing 'pardon?', after you ask for a table for one in Wagamama.
I want a quiet bite and to read my book. I'm not going to cry into my noodles. Promise.

10. Not being able to have a date that doesn't involve getting sloshed.
Because this is London. And, apparently, we don't do getting to know each other while sober.
11. Believing someone will turn up at your door confessing their love like in 'Love Actually'.
That will never happen because you live in London, and you don't ever open your door when you're not expecting someone. Don't be so silly.

Looking for love? Check out six dating apps that make a change from Tinder.
And there's a new dating app to help you find love on the tube