There's so much more to London than big clocks, dildo-shaped skyscrapers, bridges and old Victorian tat. Ditch Zone 1 for a day and go explore London's awesome suburban wildernesses – the one-day travelcard will be so worth it.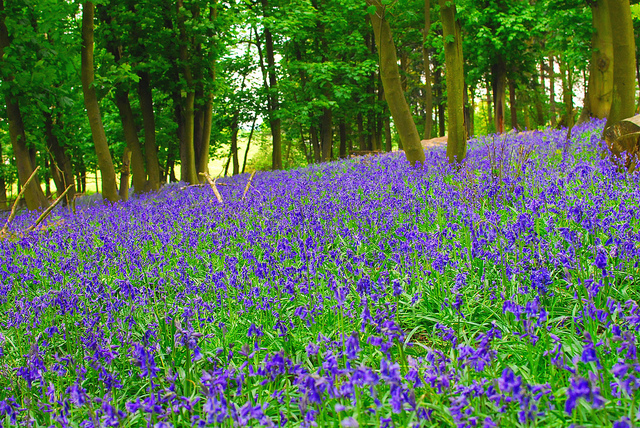 Martin V Morris/Flickr
A 6,000-acre forest home to ancient oak trees, peacocks, snakes and hundreds of species of flowers in London? SHUT UP. Closest station: Epping
You'll find quaint little meadows full of wildflowers (and maybe a few ducks) before stumbling upon a rather epic view of London town from the tippy top of the hill. Closest station: Archway
Thumbelina totally lives in this magical fairy land full of cute bunnies and stone bridges. Closest station: Morden
It's the largest Hindu temple outside of India – and isn't it just magnificent? Closest station: Stonebridge Park
London has a beach... AN ACTUAL BEACH (well kind of) where you can make sandcastles and bury dad in the sand (safely, of course) and do other beachy stuff. Closest station: Ruislip
An enchanting west-London Japanese ornamental garden. Pack a book. Closest station: Holland Park
Cue the 'Jurassic Park' theme music. These dino celebs have been welcoming visitors since 1854 and were the first sculptures of their kind in the world, pre-dating the publication of Darwin's 'On the Origin of Species'. Closest station: Crystal Palace
Aside from a few freaky dolls and cottages, this exclusive, elusive and secluded little island on the Thames once held Rolling Stones and David Bowie concerts at the famous Eel Pie Island hotel. The island was also once home to the UK's largest hippy commune. Closest station: Twickenham
Just how sexy is this bushy stag? Go find him now (and the 329 free-roaming others) in this mammoth royal park in leafy south-west London. Closest station: Hampton Court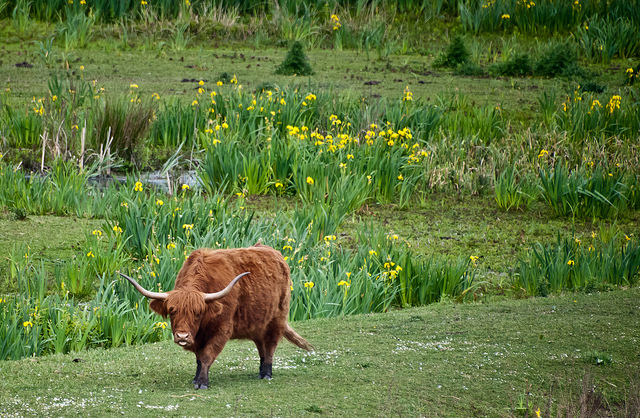 Rakkhi Samarasekera/Flickr
Yep, that's a Highland cow. In London. Closest station: Barnes
The legendary David Attenborough recently opened this little utopia of calm to the people of Stoke Newington. Aren't they lucky? Closest station: Manor House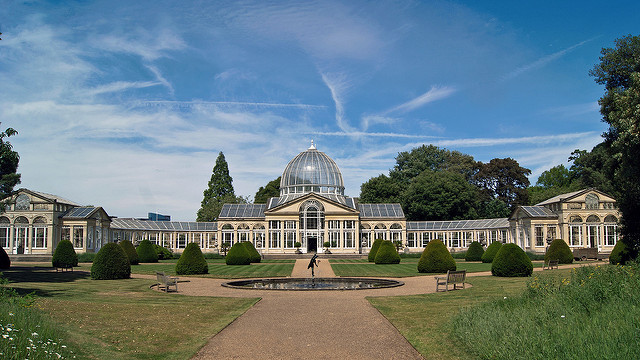 Maxwell Hamilton/Flickr
There are 600 years of history to uncover at the former aristocratic home of the Percy family. But as you can see, it's the sick glass conservatory that makes it so worth a visit. Closest station: Gunnersbury/Kew Bridge
Super lush gardens and hundreds of years of royal history await at this buff palace in south-east London. Closest station: Eltham
The Oxleas Woods are 8,000 years old. Climb to the top of Severndroog castle for giddying views of the city. There's also a delectable little tea room to enjoy a spot of afternoon tea – it's cheap too. Closest station: Eltham
Can you believe this used to be someone's house? It's now the town hall of the borough of Richmond upon Thames, complete with pretty gardens and a couple of tennis courts. Very west London. Closest station: Twickenham
For more unknown territories, check out the best hidden garden and green spaces in London.