It hasn't been long since John Legend wowed commuters at St Pancras with an impromptu piano performance. But he's not the only one causing a stir while tinkling the ivories at the station. A video of a traffic marshal dressed in an orange work suit adeptly flexing his fingers on one of St Pancras's public pianos has gone viral after it was posted on YouTube earlier this month.
The man's dextrous rendition of the 'Boogie Woogie' received waves of applause from passers-by and plenty of praise online. But some people weren't convinced by his pristine performance. Commenters have accused the workman of being a professional pianist in disguise, pointing out his pretty spotless uniform and the vid was uploaded by Brendan Kavanagh, a musician who is known for posting piano tutorials online. Brendan claims the pianist was a workman on his lunch break.
Whether or not the mysterious musician was an elaborate hoax or an astoundingly talented workman who's particularly conscientious about his uniform isn't yet clear. But whatever the conclusion, he's certainly set a high standard for the next person to flutter the keys at St Pancras.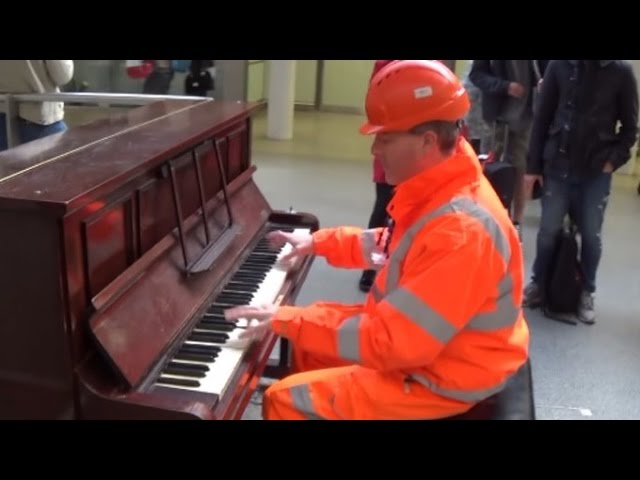 In other news, police shut down a full-on rave on the Bakerloo line last night.