Far-out TV is very much on trend at the moment. 'Preacher' gave us alien powers, exploding bodies and wacky Irish vampires; 'Legion' upped the ante with rampant flashbacks, musical sequences and wall-to-wall psychedelic lunacy. 'Twin Peaks' is even coming back.
Adapted from 'Sandman' and 'Coraline' creator Neil Gaiman's bestselling novel, 'American Gods' imagines a world where the deities of the past have lingered on into the modern day, gradually losing their powers as belief in them wanes.
Not that any of this is made crystal clear in the first episode. Following an insanely violent prologue starring a boatload of bloodthirsty vikings, the action moves to the present day and we meet our hero Shadow Moon, played by Oldham-born Ricky Whittle with a convincing American accent (oh do quiet down, Samuel L Jackson). Shadow is serving time for battery, but his release comes unexpectedly early when word arrives that his beloved wife has been killed in a car wreck. Heading home for the funeral, Shadow meets the mysterious Mr Wednesday, played by Lovejoy, sorry, Ian McShane. When Wednesday offers him a job, Shadow refuses – but circumstances may force him to rethink.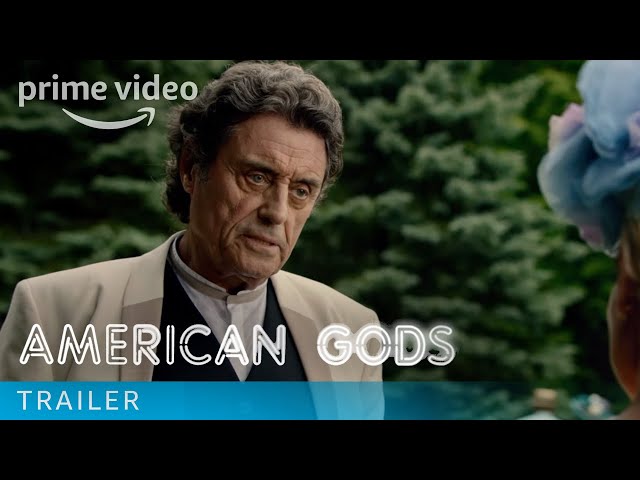 'American Gods' assumes we have some idea what's coming, and has fun teasing us with it: Wednesday was named, after all, for the Norse God Wotan or Odin, while another character is referred to in the credits as 'Low Key'. So is the first episode a religious experience? Well, unlike both 'Preacher' and 'Legion' it doesn't try to batter the audience with swearing and/or overcooked visual flourishes, preferring to let the strong performances and writing keep us interested.
The Viking section is great, Whittle and McShane make for an enjoyably mismatched double act and there's an incredible scene in a graveyard towards the end. That said, it can feel bitty and vague, with scenes that promise much for the future but don't always deliver in the moment. This one might be more of a slow conversion than a road-to-Damascus revelation.
'American Gods' comes to Amazon Prime on May 1.
An A-Z of the terrifying 'Twin Peaks'
Is Netflix's 'The Keeper' the new 'Making a Murderer'?
All you need to know about the new series of 'Game of Thrones'