London's a brilliant place to be around Christmas, but what's it like for the people who make the magic happen? Backstage at the Hackney Empire, Steph Dye mingles with the cast and crew of 'Jack and the Beanstalk'.
It's 11am and Buttercup the cow is lying motionless in the dressing room of the Hackney Empire. She looks ready for the abattoir, but in just two hours a revived bovine starlet will be prancing around in front of 900 children as part of this year's Empire pantomime, 'Jack and the Beanstalk'.
By the time the show closes on January 3, around 50,000 people will have seen a total of 61 performances. Or, to put it another way, 61 staged instances of someone not realising that something is behind them. Such a gruelling schedule can take its toll, and it's fair to say tensions backstage are running high. The Dame is already in a flap. 'How are you?' a costume assistant asks. 'Not great,' comes the terse response, before he disappears into the wings. Drama queen.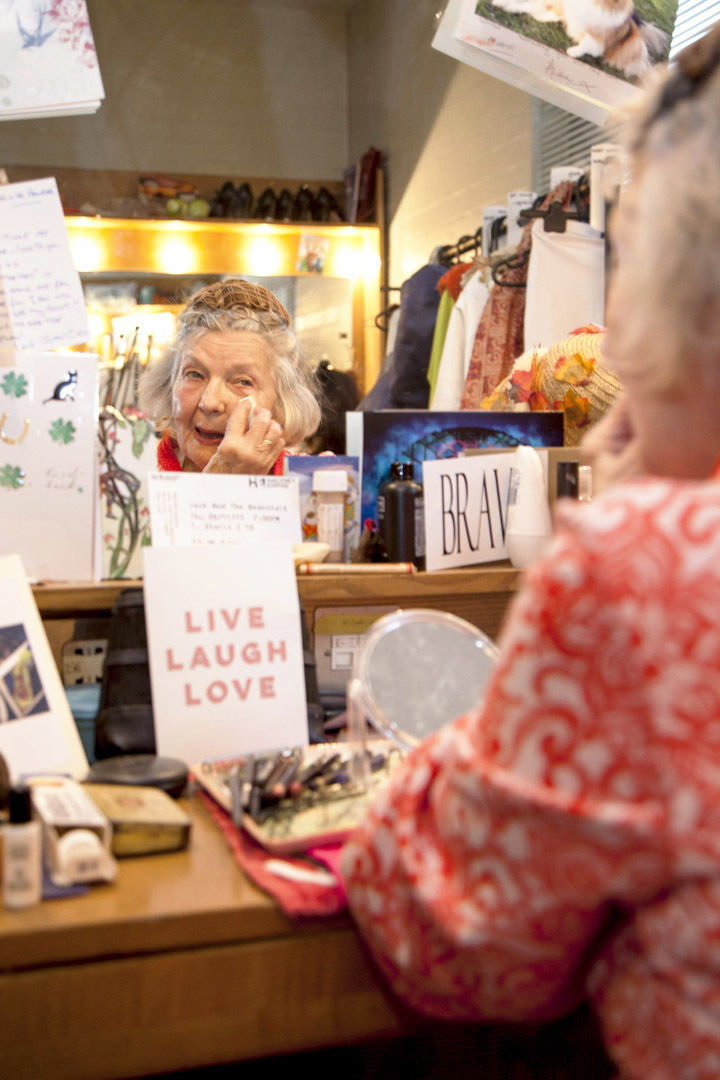 Ed Marshall
Mother Nature (Julia Sutton, pictured right) is in better spirits. She quietly tells me she has worked as an actress for over 50 years, having made her debut in 1959 at the Lyric Hammersmith. She's appeared in everything from 'Martin Guerre' to 'Mary Poppins'. Upstairs, the more sociable Snowman, has already got his make-up on, and is bouncing about his dressing room. When the preshow warm-up playlist switches to Marvin Gaye's 'Sexual Healing' and he gets his bum out, I􀀀 sense it's time to leave.
I make my escape to the laundry - a jungle of brightly coloured polyester. Wardrobe master Marcello and his team created around 80 costumes in the six weeks prior to the show, and are the first to arrive and the last out, as they need to wash, iron and mend all of the costumes before the next day ñ this is especially important due to the many dreaded 'sloshing' scenes (theatre-speak for custard-pie-in-face-action).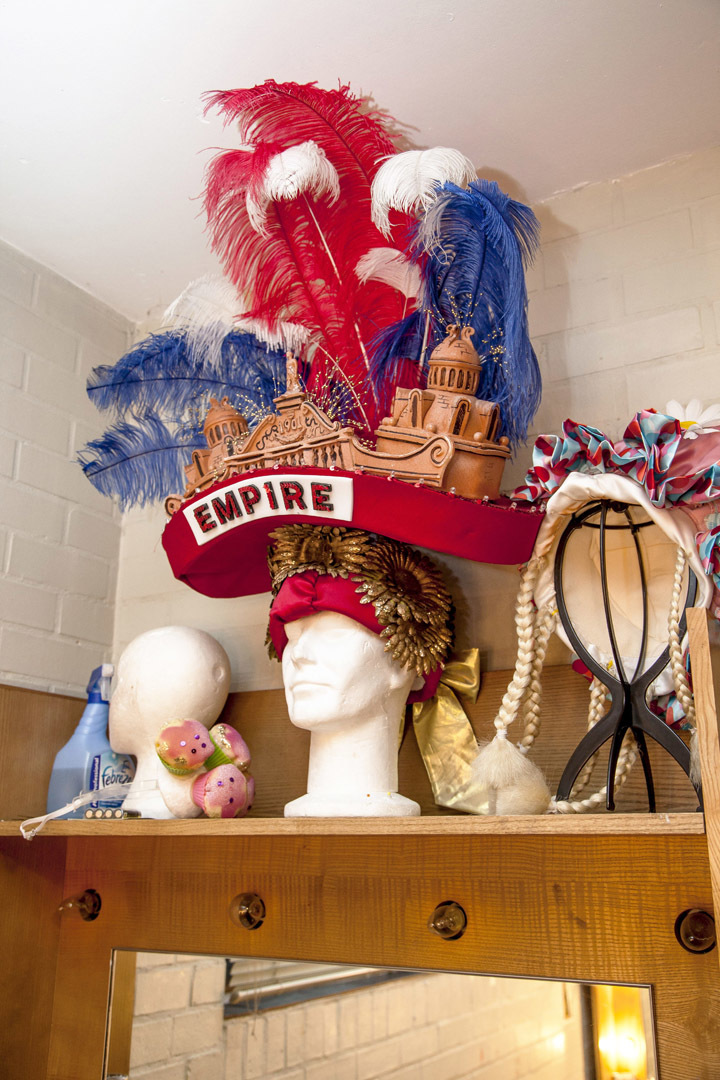 Ed Marshall
Custard isn't just a hazard for the actors. At Hackney, uniquely, the band is on the same level as the audience, meaning they're also in the line-of-fire. And that's not the only risk. One child who'd been asked up on stage fell off, right into a tuba. Sod the panto, I'd have bought a front row seat for that.
All of a sudden, it's curtain up. Buttercup comes back to life, the Dame turns in a show-stopping performance and the orchestra escape getting 'sloshed'. It's perfect. Kitsch, corny and magical - just how Christmas should be.
'Jack and the Beanstalk' is on at Hackney Empire until Jan 3. Find out more about pantos in London.
Take a look behind the scenes at Santas grotto at Westfield Stratford City.
Want more festive fun? Take a look at our ultimate guide to Christmas in London.