Say what you like about the past year, it's been 'memorable'. We've taken a look at what grabbed your attention.
The past 12 months have furnished material for about 20 crappy post-pub end-of-year TV round-ups, but here are the things that really mattered to Londoners. We turned out in our thousands to honour Bowie, Jo Cox and the Orlando victims. We voted in this city's first Muslim mayor, Sadiq Khan, and we finally found ourselves in the twenty-first century with 24-hour tube travel. London being London, though, we weren't about to ignore calorific memes, walls of vulvas, Instagram-worthy psychedelic veg and all kinds of kidult nonsense. Farewell 2016: this is you in all your horrible, bizarre, nightmarish glory. Let history be your judge…
January
David Bowie dies
It's no exaggeration to say that Bowie's death on January 10, two days after he released his final album 'Blackstar', plunged London into mourning. Thousands gathered on the streets of Brixton, where he was born David Robert Jones 69 years earlier, to pay their respects and celebrate his colossal cultural impact. Lambeth Council made the decision to protect a Bowie mural on Tunstall Road that has since become a graffiti-covered shrine to the starman.
Air pollution goes sky-high
One week (one week!) into 2016, and we'd already exceeded the entire year's EU limit for air pollution. One explanation was that this was just a larger-than-usual cloud of seasonal sprout farts and festive Paxo guff. The reality was more sinister: massive levels of NO2 gas, mainly produced by buses and construction vehicles, linked to heart disease and respiratory conditions. Luckily, there was a simple solution: leave the EU.
Freakshakes arrive in London
Invented by a Canberra café these calorific super-milkshakes made London their second home. If you still haven't tried one, imagine a colon-confronting concoction topped with extra sweet treats including cake, jellybeans, popcorn and pretty much anything else a nutritionist would disapprove of. With #fitfam and #cleaneating on Instagram, posting a dirty great freakshake felt strangely liberating.
February
Rainbow bagels roll into town
In 2016 the number of Instagram 'likes' a foodstuff got mattered as much as how good it tasted. So it's small wonder that rainbow bagels became 'a thing' in February. And for the record, while they clearly resemble the anus of a giant My Little Pony, Londoners (us included) scoffed them by the box. Though interest waned over the summer, last month there was a huge uptick in sales when the starchy multicoloured rings appeared on 'The Apprentice'. Handily for Lord Sugar, they come pre-fired.
Jimi goes to John Lewis
Following the permanent opening of Hendrix and Handel's Mayfair flat to the public (Jimi talked often of how he loved those 'classical cats'), it was revealed that the lavish, psychedelic interior décor items chosen by the guitar genius and girlfriend Kathy Etchingham were bought at John Lewis. Specifically, their electric-turquoise velvet curtains. They went furniture shopping in Portobello Road too. Who'd live next door, though? Jimi blew out his fancy speakers playing his vinyl.
March
'The Crystal Maze' opens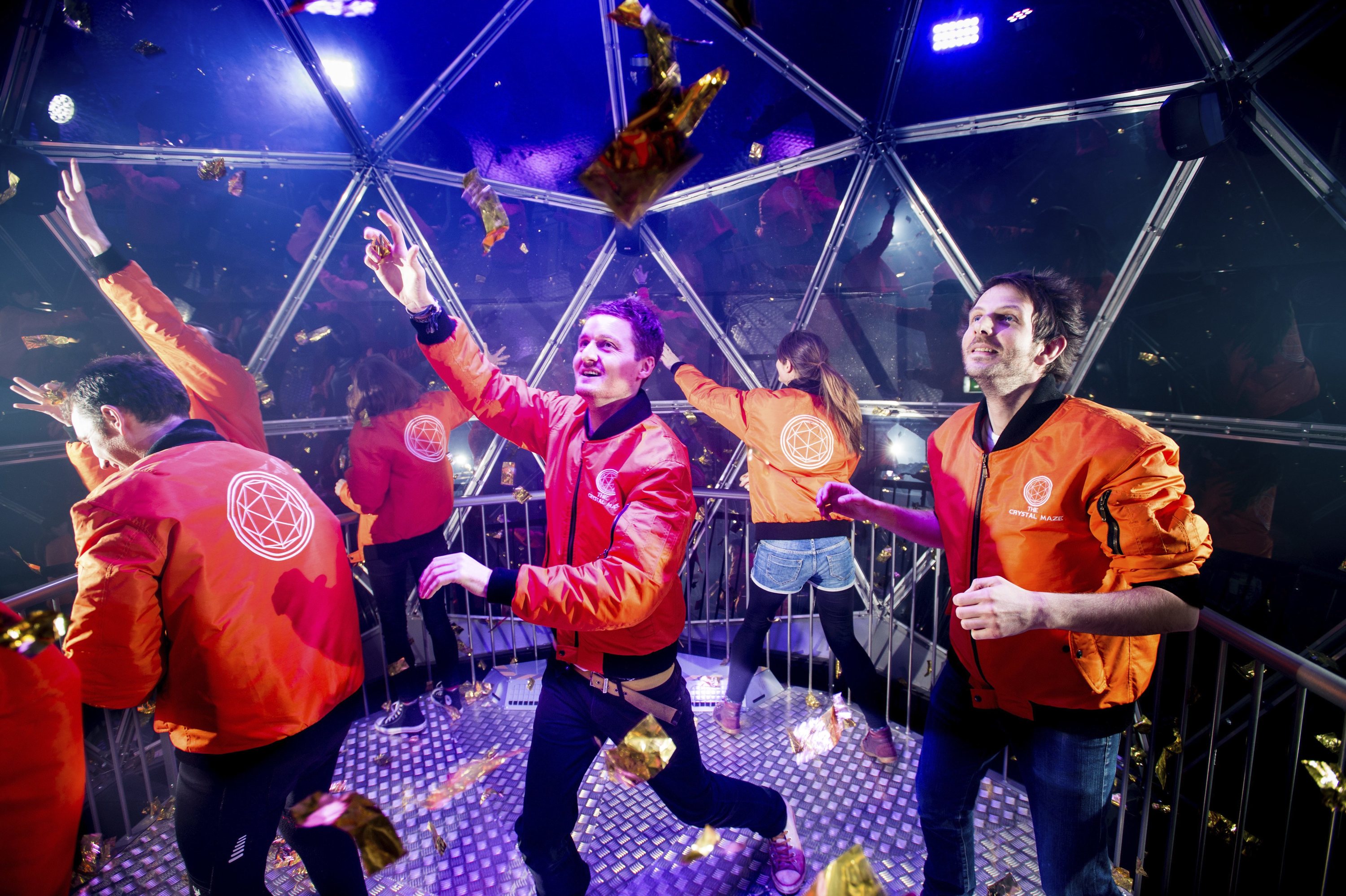 Though it seemed to belong to a bygone era of dial-up internet connections and paper tube tickets, reviving a '90s gameshow as a 'live immersive experience' actually proved a masterstroke. After an Indiegogo campaign raised more than £900,000, a vast space in Angel was transformed into the show's four different zones and thousands of Londoners had a blast trying to grab golden tickets inside the Crystal Dome. Seriously, if you haven't had a team-bonding trip to 'The Crystal Maze' yet, speak to your boss.
#BritsSoWhite is a thing
After worldwide scorn at the Oscars' dearth of diversity, is was hoped our homegrown Brit Awards might sit up and take notice. Er, nope. All 2016 nominees, in every category apart from 'International', were white. And that's after a stellar year for UK grime. The hashtag #BritsSoWhite trended in March, prompting Croydon MC Stormzy to call out the Brits as 'embarrassing… are they taking the piss?' in an excoriating freestyle. Let's hope they get it right next year.
'Strange and Familiar' gets snappy at the Barbican
Foremost chronicler of provincial Britain's crap food and beerguts, Martin Parr curated the five-star 'Strange and Familiar' exhibition at the Barbican, exploring national life from 1930. As all photographers were from overseas (Sergio Larrain from Chile and Akihito Okamura from Japan, for example) the show offered up offbeat, sometimes jarring insights into everyday Britain – a much-needed perspective in 2016.
An adult bouncy castle sets up by the Thames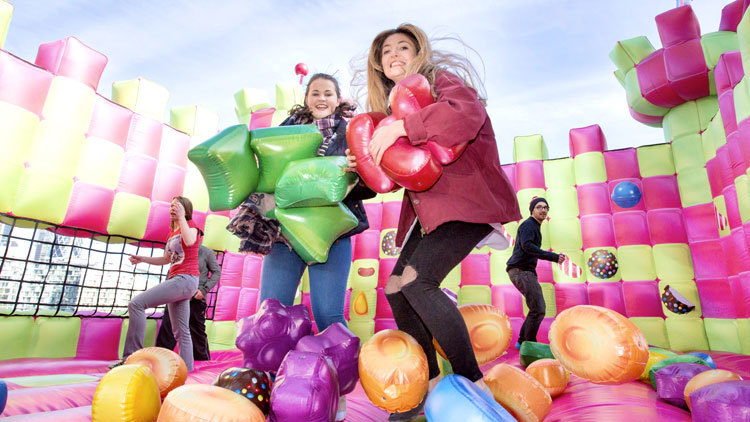 Springtime came to the South Bank in the form of a seven-metre-high bouncy castle. Excitable local kids hoping to kick off their tiny shoes and have a leap about were told in no uncertain terms to piss off – the attraction (named, dismally, 'Bouncingham Palace') was strictly for adults only. With sound effects and inflatable fruit in keeping with its day job plugging Candy Crush Saga, the attraction proved to be wildly popular with grown-ups; indeed, we jumped at the chance.
April
We commemorate Shakespeare's death
London truly raised the Bard with a vast multimedia spectacle celebrating the life and work of our greatest playwright. All angles were covered, from Shit-faced Shakespeare's 'A Midsummer Night's Dream' to the Royal Philharmonic playing Prokofiev's 'Romeo and Juliet'. Some 37 giant screens by the Thames examined each play in detail. The undisputed daddy of drama would have been chuffed. Or freaked out by the screens.
We bid the Purple One goodbye
Another rock titan left us in April without warning. Prince's sudden passing, at 57, was shocking. He'd played his final gigs in London in 2014 at the Electric Ballroom and the Roundhouse, but did you know that, inexplicably, he was also once briefly a Chalk Farm shopkeeper? In 1994 he opened the, erm, store, which sold expensive clothing and cheap posters, candles and condoms. He also of course played 21 legendary O2 gigs in 2007.
Mothers get ruined
Fancy soaks had lots to celebrate when the gloriously posh Holborn Dining Room announced that its revamped bar was now stocking more gins than anywhere else in London. Fair enough: with more than 400 varieties of mother's ruin and a frankly ludicrous 27 choices of tonic, that's at least 10,000 potential permutations of the humble G&T you can sup on at their exquisite copper-topped bar. Get back to us (if you can) when you've tried them all.
The 'Great Wall of Vagina', er, opens
Like something out of 'Fleabag', Jamie McCartney's eight-metre long 'Great Wall of Vagina', featuring more than 400 plaster casts of volunteers' vulvas, landed in lady-focused sex shop Sh! in April. A reaction against downstairs cosmetic surgeries, he wanted to show that every foof is different, and that's a beautiful thing. Plus it allowed us to coin 'quim-inal', which was a win for all.
May
Sadiq is elected Mayor of London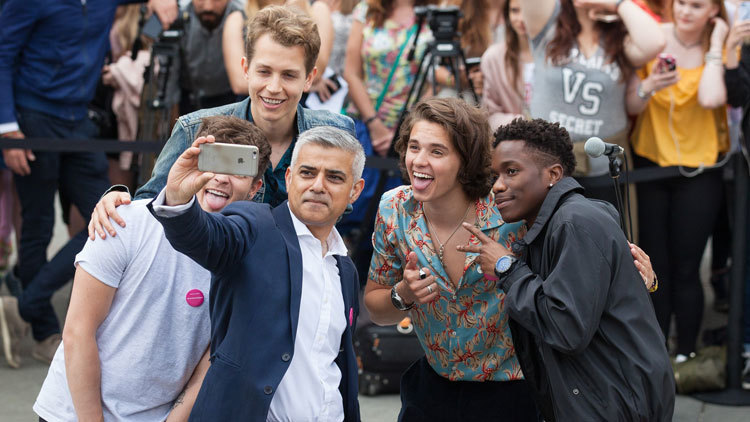 It was goodbye to Boris as one thing went right for Labour – and London – this year. After squaring up to (now ex-) Tory Zac Goldsmith, Tooting's Sadiq Khan was elected London's third mayor. Since then he's been a welcome voice of reason, and has already made good on his promise to freeze TfL fares, pledged to keep London open despite Brexit and appointed Amy Lamé to save our nightlife. So, a pretty good start.
Kusama's pumpkins are smashing
We queued around the block to ogle and Instagram Yayoi Kusama's iconic yellow polka-dotted pumpkin sculptures at the Victoria Miro galleries. Attendees were treated to a mind-bending psychedelic spectacle from the 87-year-old avant-gardist, who lives, by choice, in a psychiatric hospital near her Tokyo studio. Kusama's timely message was that pumpkins' 'wild and humorous atmosphere… contribute to the peace of mankind across the world.' Gourd bless her.
June
A naked restaurant bares all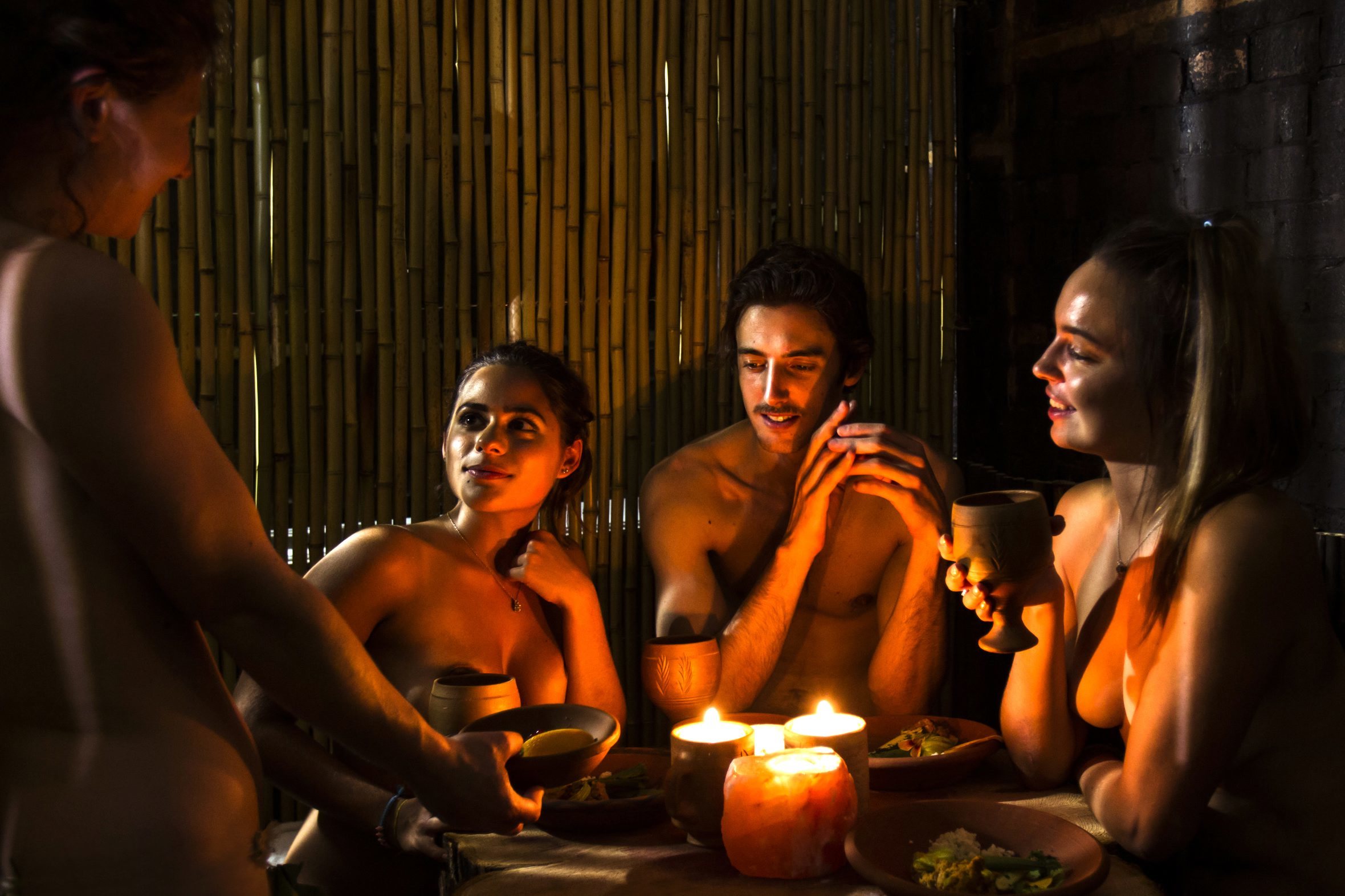 We love a quirky eatery: dine in the dark, or have coffee with cats. And this summer you could eat your dinner in the buff. It was all thanks to the Bunyadi, the much-hyped 'naked restaurant' that opened for three months in Elephant & Castle (it plans to return permanently in 2017). Clothes weren't the only thing diners shed – the entire restaurant operated on a no-electricity policy and phones were forbidden. Probably wisely: no one wants to see that Instagram of your meat and two veg.
That Brexit thing happens
Months of hyperbolic campaigning and slogan-toting bus-driving came to an end when we voted in the EU referendum, with much of London dismayed to wake to the news that Britain was to Brexit after the city largely voted to remain. Londoners took to the streets in droves to register solidarity with Europe and showcase our incredible banner-making skills – the EU puns were overwhelming but perhaps the placard that best summed up the mood of many Londoners was the one that simply read: 'THIS IS SHIT'.
The new Tate Modern opens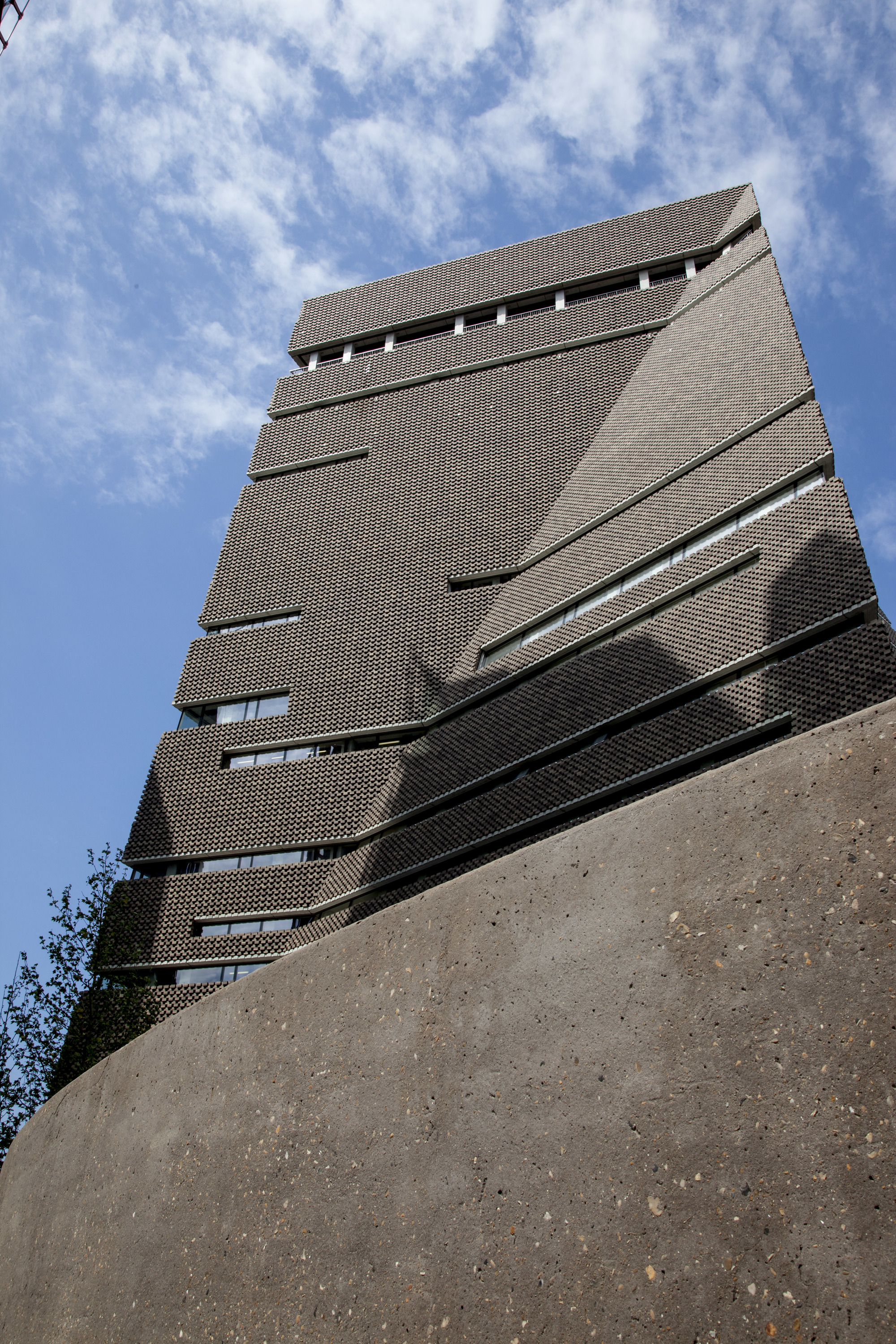 The Tate Modern opened its fancy new gallery space in the jaggedy Switch House building, full of nooks, crannies and a whole load more room for installations and digital artworks. An unintended exhibition, however, came courtesy of the flats across the road – gallery visitors can see right into them. Never mind, though, the director's solution was straightforward. Just pop up some net curtains, he said. Okay, thanks.
Old Compton Street marks the Orlando victims
The news that a man had killed 49 people after opening fire in gay nightclub Pulse in Orlando sent shockwaves through London. Thousands gathered in the heart of LGBT Soho to hold a silent vigil for the fallen, where an emotional two-minute silence was brought to an end by the release of hundreds of rainbow-coloured balloons. The message from London was clear: love wins.
Time Out launches its Bar Awards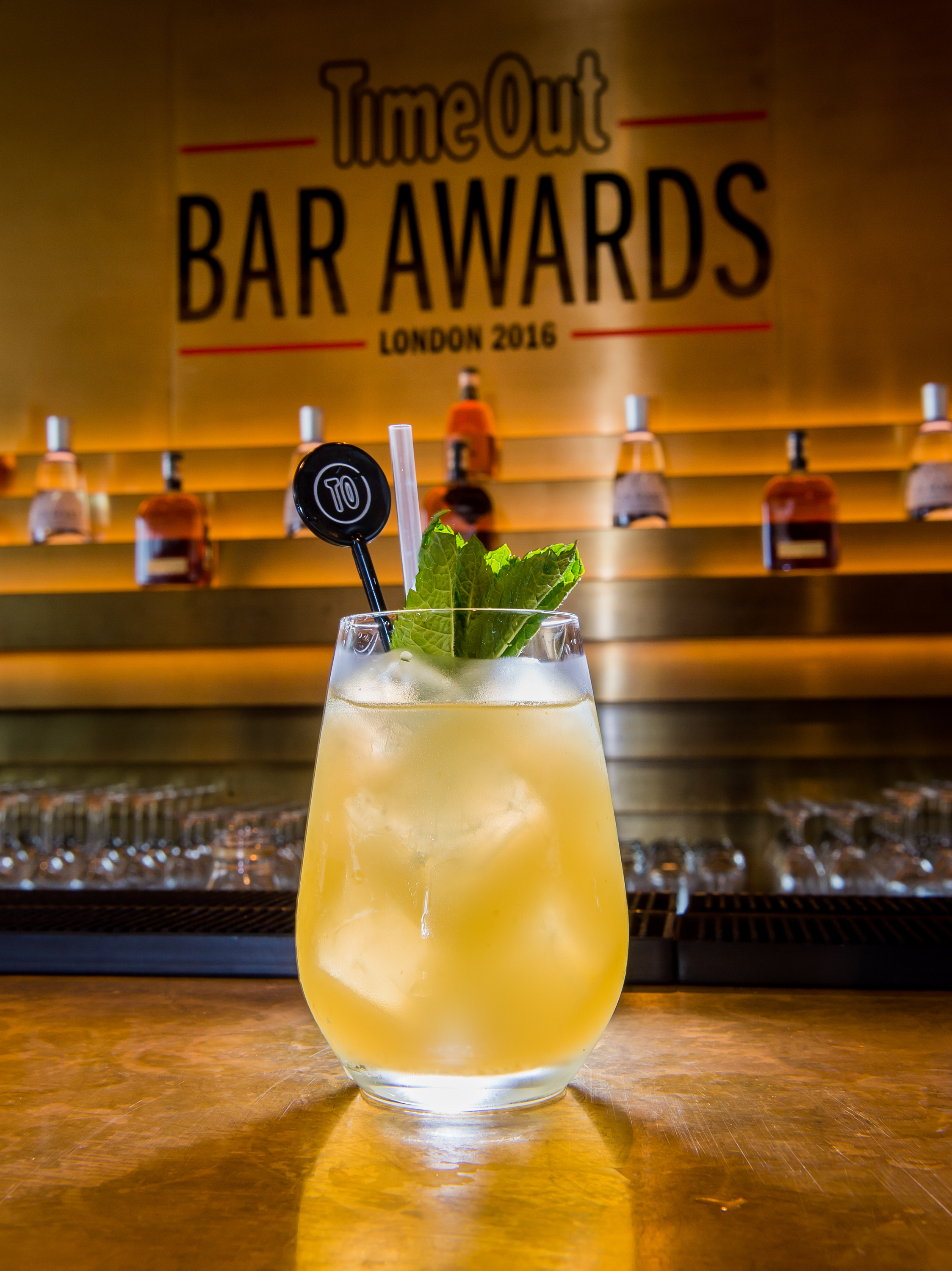 If there was ever a year in which we collectively needed a drink, it was 2016. And since we want you to drown your sorrows in style, we brought together a panel of experts to decide on London's Best Bar in the first ever Time Out Bar Awards. They agreed that Punch Room was the cream of the cocktail-shaking crop, as well as the best-looking bar in the capital. Exclusive, wood-panelled and staffed by out-of-work models: perfect for getting your Don Draper on.
Jo Cox is remembered
Barely had one heartbreaking vigil ended when another began. Labour MP Jo Cox was murdered in Yorkshire a few days before the EU referendum, and Londoners came together in Trafalgar Square the week after to celebrate her life on what would have been her forty-second birthday. Her husband, Brendan, gave a heart-rending speech about her love for life, her terrible cooking and her tireless work to make the world a fairer place.
July
Pokémon Go fever catches on
Londoners found a fresh excuse to gawp at our phones all day back in July. While Pokémon Go actually did millions a favour by getting us outdoors, many distracted Londoners sadly had their phones nicked. Which is nothing on the two players in San Diego, so preoccupied they wandered off a cliff (and survived). Or the 19-year-old Wyoming girl who stumbled upon a corpse out hunting for Squirtle and co. Gotta catch 'em all!
Black Lives Matter speaks out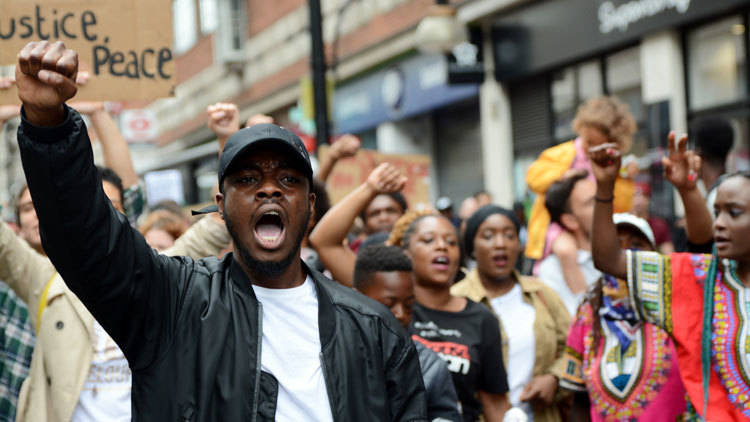 Black Lives Matter staged three marches – one in Westminster, one in Brixton and another in the West End – protesting about the fatal US shootings of Philando Castile and Alton Sterling. All of them were well attended by Londoners of all races and backgrounds. Massed chants of 'No justice! No peace! No racist police!' echoed off the inscrutable stone fascias of Whitehall and the Houses of Parliament. Let's hope somebody inside paid attention.
Harry Potter comes back
This summer saw the long-awaited West End arrival of JK Rowling's beloved speccy wizard. Set two decades after the last book, 'The Cursed Child' finds HP as an overworked wage slave at the Ministry of Magic, while his son Albus struggles with the old man's legacy at Hogwarts. Elaborately costumed audiences have strictly adhered to a remarkably effective spoiler-avoidance campaign ('keep the secret'), but you can take it from us: The Boy Who Lived's latest outing is pure magic.
August
Carnival turns 50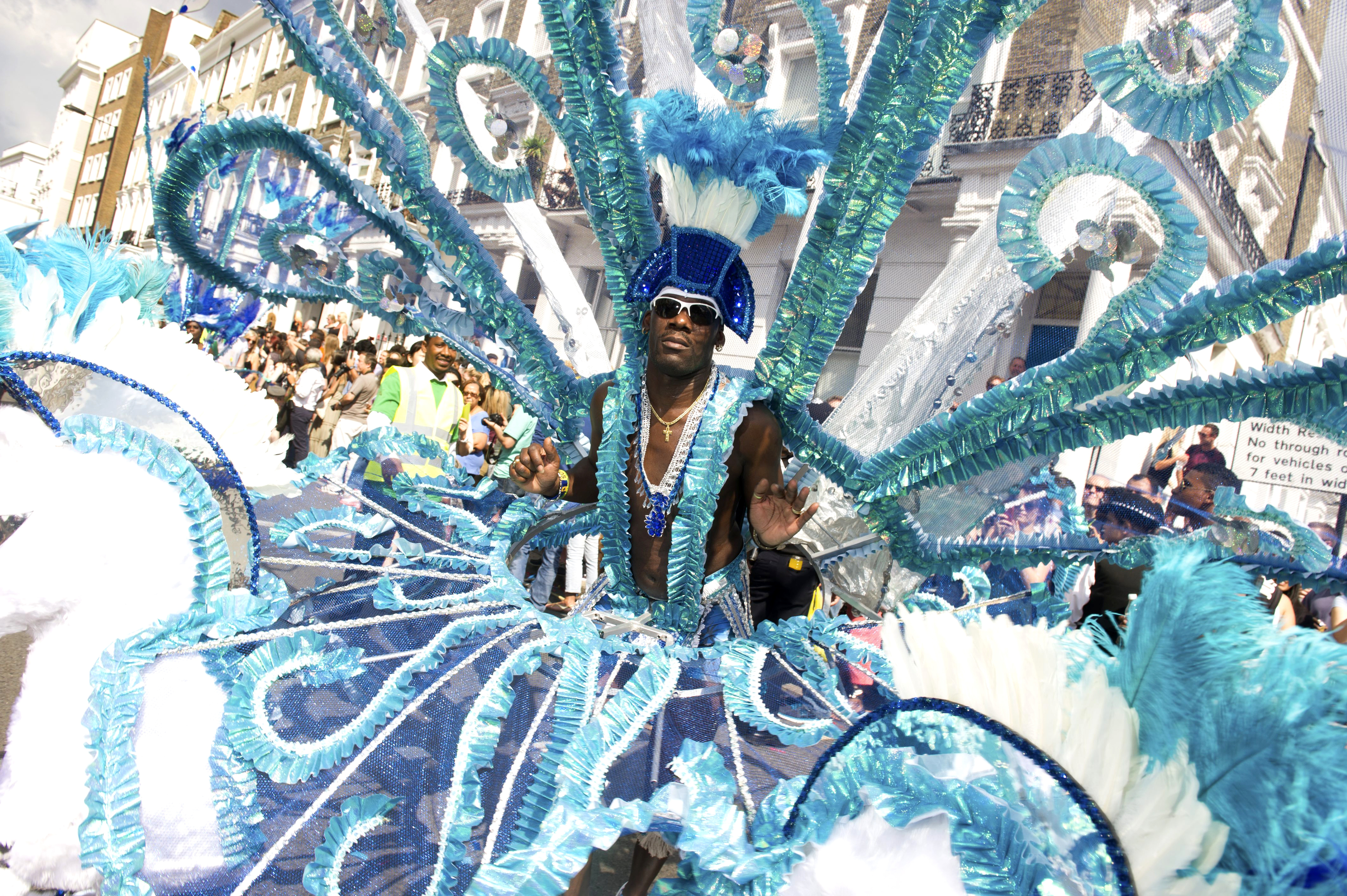 Europe's largest street party reached a major milestone this year; half a century of banging tunes, spicy food and sparkly tit tape. Despite noisy carping from killjoy locals in recent years, this August's procession was considered by most attendees to have been a vintage outing, with predominantly good-natured punters and lashings of sunshine. All told, 60 bands and 38 soundsystems rocked up. Bring on the next 50 years, we say.
The Night Tube (finally) turns up
At last! No need to anxiously check your watch every five minutes when you could be seducing that hot piece at the house party. Well, unless you live south east. After an eternity of debating, striking, public rows and missed deadlines the Night Tube arrived, meaning way fewer ruinously expensive cab rides or iffy night bus journeys. As anyone who's ridden on it will attest, it's a giant, mashed, labyrinthine shindig all of its own. Now if only they could install toilets down there.
London turns to gold
Our athletes put the 'great' in Greater London this year, winning more medals overall at the Rio Olympics than any other UK region. Mo Farah, born in Somalia but raised in Isleworth, again won double gold, while Hammersmith's Natasha Baker is rightly on her high horse after scooping three golds in the Paralympic dressage. All right, Yorkshire technically won more golds. But 1) it's hilly there and 2) shut up.

September
The first ever Afropunk festival takes place
The music festival scene has long been centred on flower crowns and indie crowd-pleasers, so it was a welcome change to find out that Afropunk would be coming to London for the very first time this year. The Brooklyn-born celebration of black punk culture got off to a shaky start when headliner MIA's controversial comments about Black Lives Matter caused uproar, leading to her being dropped from the bill. But a saviour came to the rescue in the shape of Grace Jones, and so London slayed.
Fabric closes (for a bit)
It's not over till the fat lady sings – or Islington Council revokes your licence. That's what happened to nightclub Fabric this year, as it was forced to close following drug-related deaths at the venue. The news spawned #savefabric and several protests (including one man's 24-hour dance-a-thon) in an attempt to keep the club open. After endless hearings, London's nightlife received an early Christmas miracle: it was confirmed that Fabric will reopen in the new year.
Skepta wins the Mercury Prize
When Skepta's brilliant 'Konnichiwa' was named album of the year, it wasn't just a triumph for the unsigned rapper from Tottenham. It was also a high-profile acknowledgement of grime's exciting revival and an inspiring moment for kids who've embraced this uncompromising artist as a role model. The judging panel's Jarvis Cocker brilliantly told the crowd: 'If David Bowie was looking down on Hammersmith Apollo tonight, he'd want the 2016 prize to go to Skepta,' and it was tough to disagree.
David Shrigley makes Trafalgar Square 'Really Good'
After a catastrophic series of events, also known as 2016, Londoners needed one thing: to know it'd all be okay. And that's what artist David Shrigley did with his installation of a massive thumbs-up on Trafalgar Square's fourth plinth, aptly titled 'Really Good'. Mayor Sadiq Khan agreed with the message of positivity and optimism behind the smirk-inducing sculpture, saying that it sent the message that most Londoners are thinking: that our city is, and always will be, open.
The Turner Prize goes arty-farty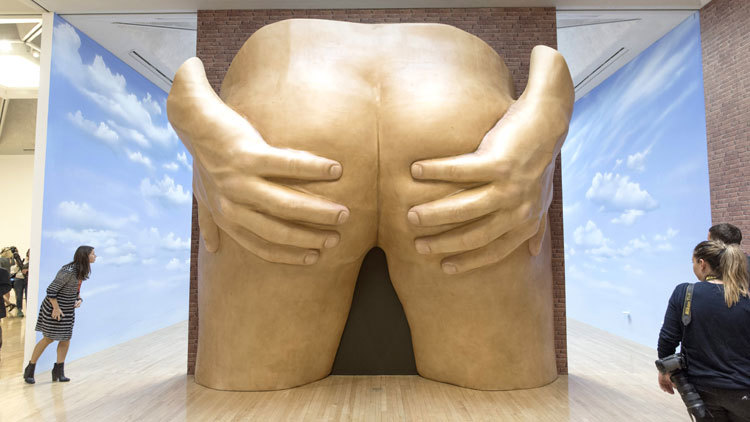 Usually the only arse you'd expect to find in an art gallery is the guy insisting 'I could do that', but this year Anthea Hamilton installed a giant, golden bum as part of the Turner Prize. Reactions were divided: comment cards ranged from 'If this is art then I fear for the world' to 'Incredibly profound: I was very moved by the massive bum'. But according to the uploads, Londoners could agree on one thing: it makes for a great Instagram opportunity.
The Cronut galvanises the capital
You'd think the only thing that Londoners would queue three hours at dawn for would be free scratchcards, but this year hordes of dessert-lovers lined a Belgravia street for a cake. Specifically, the Cronut. New York legend and Cronut inventor Dominique Ansel opened his first London bakery in September and his signature sweet treat sold out within minutes of opening. Three months on, the sugar-high shows no sign of slowing down: Cronut stock still runs out by lunchtime.
October
A gorilla escapes London Zoo
Amid the endless news reports about political and economic uncertainty, it was light relief to read the story of Kumbuka, the gorilla at London Zoo who managed a cunning escape. The 29-stone silverback casually left his enclosure through two open doors, waltzed into his keeper's area and necked five litres of undiluted blackcurrant squash. Total animal.
A third runway is announced for Heathrow
Like most significant decisions in 2016, this one really seemed to split opinion. Though the dithering government eventually approved plans to add a third runway at London's busiest airport, Mayor Sadiq Khan called it 'wrong for London', highlighting the potential impact on air quality and noise pollution. Don't be fooled into thinking it's over yet: a public consultation will now be held on the effects of expanding Heathrow before the government makes its final decision some time next winter.
November
Trump gets an egging
One of the most anticipated Tuesdays of all time, November 8 was the night that hay-haired property tycoon-turned-Republican kingpin Donald Trump was voted President of the United States of America. The shock result not only upset Democratic voters across the US, but left many Londoners reeling too. It was back in January that street artist Furia ACK captured Team Hillary's feelings most succinctly, however. Having spent days painting a rather beautiful (yes, seriously) monochrome portrait of the future president, the artist then immediately pelted the masterpiece with eggs.
Time Out loves London
All year long we bang on about what we think is great in the capital, where we think you should be eating and drinking, and where we think you should be spending your well-earned weekends. And of course, everything we suggest is great, obvs, but it's equally important that we let the rest of London have their say too. Cue our Love London Awards. This is where you get to vote for your favourite local haunts and attractions, making sure they don't go unnoticed. This year's votes arrived in their thousands, and in mid-November there was a swanky awards ceremony celebrating all the nominees. Missed the winners announcement? See who won a Love London Award in your area here: www.timeout.com/lovelondonawards.
Selasi makes up for 'Bake Off'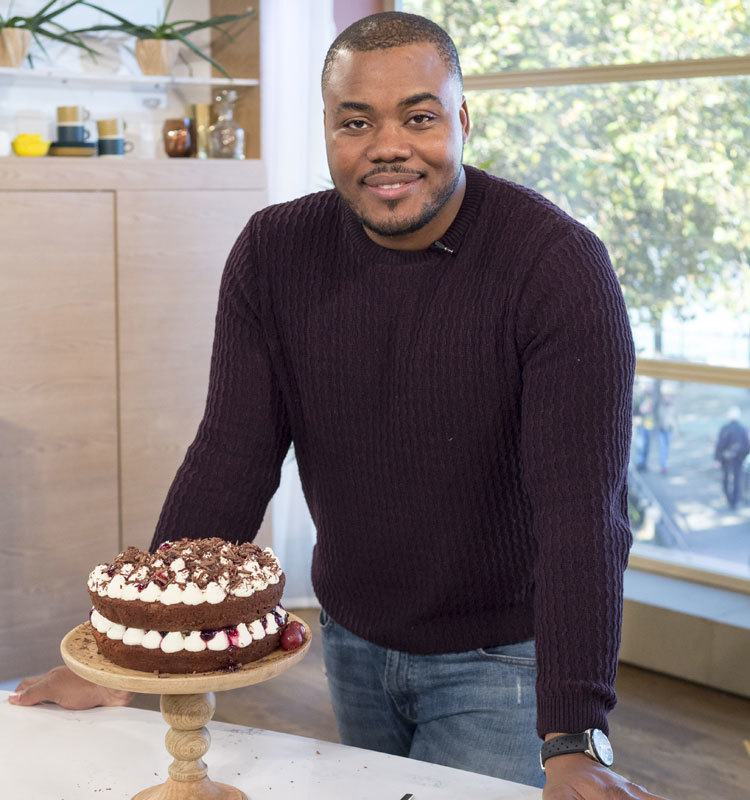 When it was announced that 'Bake Off' would be leaving the BBC, and that only Paul 'Misery Guts' Hollywood would be making the move with it, a pall of sadness descended on the UK. But in the wake of the pending loss of Mel & Sue and Mez Bez, smiles returned to the faces of 'GBBO' fans in the capital when show contestant Selasi, the coolest man to have ever made a genoise sponge, revealed he is opening a bakery somewhere in west London very soon.
The Design Museum ups sticks
After 27 years at Shad Thames, November saw the Design Museum pack its bags and head west. Reminding Londoners that it's as unmissable as its new South Ken neighbours (V&A, Science Museum and Natural History Museum), a whopping £83 million relocation and refurb has not only tripled the museum's size, but means there is now, for the very first time, a free permanent collection on show. Yep, the Design Museum's just gone top of our to-do list.
Joe Corré starts a fire
On the fortieth anniversary of the release of 'Anarchy in the UK', Vivienne Westwood and Malcolm McLaren's son torched a reputed £5 million-worth of rare punk memorabilia on a barge on the River Thames. 'Punk rock was never meant to be nostalgic,' he argued, claiming the once-subversive youth moment has become a 'McDonald's brand owned by the state, establishment and corporations'. It was quite a spectacle, but Londoners were split on Corré's motivations: was he following in his parents' rebellious footsteps, or simply being a dick?
London gets a Night Czar
It's the coolest title in town and was sought after by hundreds of applicants including club owners, DJs and journalists across the capital. But it was New Jersey-born comedian Amy Lamé who was awarded the role of Night Czar by Mayor Sadiq Khan at the beginning of November. Best known for her BBC broadcasting and incredible LGBT nights at Duckie, Lamé's main responsibility will be to keep London's nightlife alive and kicking. Going by the events of this year alone, that's going to be no easy job...

December
A former Argos security guard becomes president of Gambia
In a year where everything is believable there was still room for one more brilliantly odd surprise. Adama Barrow, a 51-year-old Gambian estate agent, ousted Yahya Jammeh, his country's authoritarian president, after 22 years of rule. A positive story in any year. But wait, it turns out that Arsenal fan Mr Barrow used to be a security guard. In Argos. On the Holloway Road.
Shelter turns 50
In December, the pioneering London housing charity Shelter celebrated its fiftieth birthday. Sadly there's as much need for the organisation today as there was when it was first set up in 1966. In the past five years, the number of rough sleepers in the capital has doubled, and the housing crisis has been a major contributing factor.