It's back on! Anastasia and billionaire bondage bonker Christian Grey are a thing again. A new trailer has been released for 'Fifty Shades Darker', the second adaptation of EL James's BDSM book franchise, which finds Dakota Johnson and Jamie Dornan relighting the fire.
The trailer begins with Christian telling Anastasia he wants her back. Anastasia, not so shy anymore, replies with a line that will win no one an Oscar: 'Okay I will have dinner with you, because I'm hungry.' It's not long before the pair are looking all smouldery – in some locations that will have you gawping at the Elle Decoration interiors more than the rude stuff.
There's shower sex

Lift naughtiness



…and Jamie Dornan looking all buff.
TBH, the trailer feels about as sexually-charged as that carrot you left in the back of the cupboard and forgot to eat three weeks ago. But the first film wasn't that bad. (Our critic: 'It may not make you come, but you'll still be glad you went'). 'Fifty Shades Darker' is out on February 10.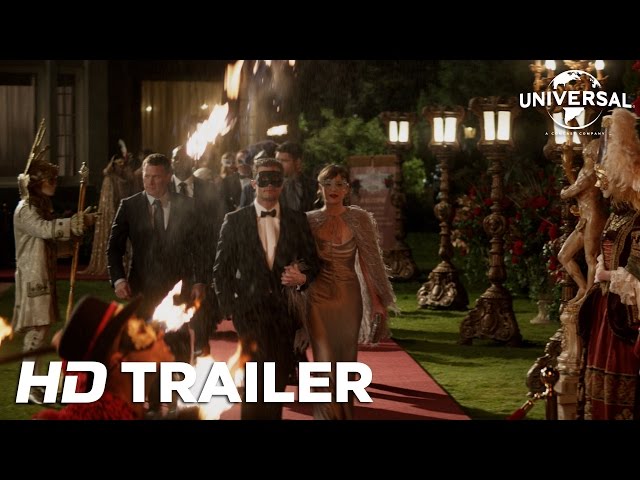 More entertainment news:
Emma Watson is trapped in the creepy first trailer for 'The Circle'
Who are Rey's parents? The answer is in 'The Force Awakens', reckons 'Star Wars' star Daisy Ridley