Fanatical Fido-phile Sandia Chang sniffs out pooch-friendly restaurants that go beyond the doggie bag.
SOHO
'A quaint, dog-friendly gem in central London with one of the capital's best wine lists. Cosy up to a candlelit dinner with your best friend - your dog.' 46 Lexington St, W1F 0LP.
STOKE NEWINGTON
'A neighbourly spot that cooks up simple plates using seasonal ingredients. Friendly staff know the names of regulars' dogs.' Barnes Motors, 116 Petherton Rd, N5 2RT.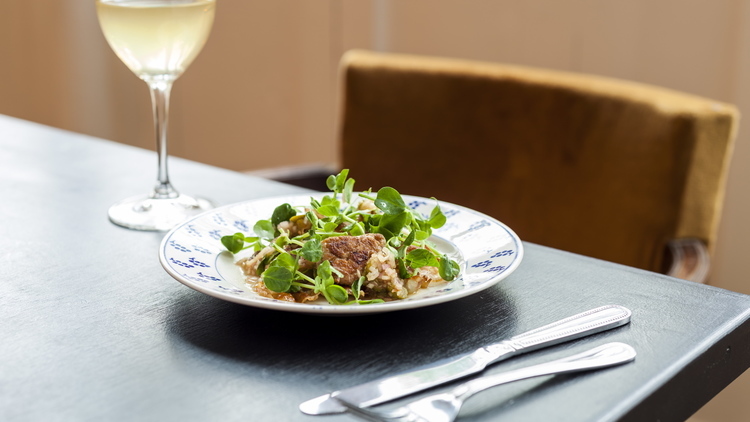 Ming Tang-Evans
COVENT GARDEN
'When you want to ditch the diet and indulge, you can also treat your mutt to a "Poochini" - a dogfriendly ice cream that comes with a red-velvet dog biscuit!' 24 Market Building, The Piazza, WC2E 8RD.
HIGHGATE
'This is what every pub should be like, with superior Sunday roasts and a great list of beers and wines. It's just a short walk to Hampstead Heath to let your pooch off the leash.' 25 North Rd, N6 4BE.
When not out and about with her dog Noodle, Sandia Chang is co-owner and head sommelier of Bubbledogs, 70 Charlotte St, W1T 4QG.
Or take a look at chef John Gregory-Smith's favourite Turkish food in London.