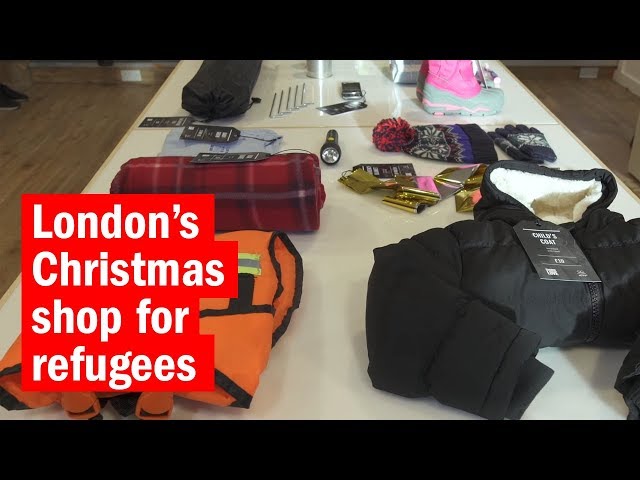 We're all for festive merriment and ace gifts wrapped up in paper and tied with a shiny bow. But a lot of us don't really need some (or all) of the stuff we'll be getting under the tree this Christmas.
If the season of capitalist consumption gets you down, you're not alone. To ease the guilt of overspending, UK charity Help Refugees and creative collective Glimpse are opening Choose Love, the world's first shop where you can buy real gifts for refugees.
The pop-up in Soho will be a space to learn about the refugee crisis and do something practical to help. Shoppers can select and buy items, leaving the store with nothing but a warm, fuzzy feeling. Watch our video above.
Stock in the shop is themed around the three phases of a refugee's experience – Arrival, Shelter and The Future – and will range from blankets and nappies to socks, soap, sanitary products, school bags and medical equipment, with prices starting at £4.99.
All funds raised will support Help Refugees's vital work across Europe and the Middle East, as they distribute items to those in need.
There will also be an online store opening later in the year, but if you pop down in person throughout December you can expect events and surprise celebrity staff.
Choose Love is open seven days a week from Nov 24 to Jan 31 2018, at 18 Broadwick St, W1F 8HS.
Find out more about Help Refugees here.
In other news, did you know there was a Cook for Syria supper club?