Any Londoner with friends from out of town and an inflatable bed will know that weekends are the siren call for non-city dwellers to come and stay, drawn like Dick Whittington to the £7 draught beer. Dodge the open-top bus to play the alternative tour guide and take them to some of the city's most outlandish offerings you couldn't get anywhere else.
Having a good story is the key to getting into this speakeasy. Detective-agency-come-cocktail-den Evans & Peel will interrogate you about the investigation you've brought them before allowing entry.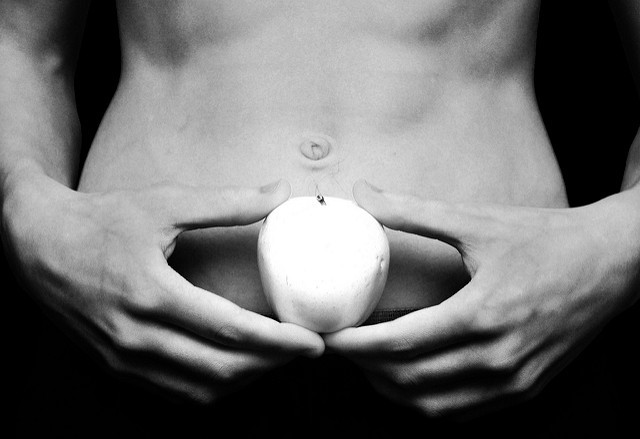 Flickr / Dylan Luder
You better Adam and Eve it; the dress code is strictly birthday suits at Bunyadi. The pop-up naked dining experience opens in summer and already has a 35,000-people-long waiting list.
Grab your ration book and go underground at Cahoots in Kingly Court. Blitz is best at this tube-themed bar where the wartime effort is celebrated with cocktails in a 1940s-style tube station.
For coffee with a side of kitten, head to Lady Dinah's Cat Emporium. There's chintz, there's cake, and of course, there's cats – and all without the responsibility of emptying the litter tray.
This whisky merchant is one of Time Out's 100 best shops in London. One of its better-kept secrets is its bookcase door leading to The Vault – an underground cocktail bar.
A toilet so clean you could eat off it. This former public lavatory in Clapham Common has been transformed, turning water closet into wine and charcuterie.

The '90s pop-up with cocktail teapots has found a new home. Little Nan's Bar opens in the vaults of Dalston's Rio cinema from this month, promising pick 'n' mix and pockets of nostalgia.
Travel to one of two Cereal Killer Cafe locations to get back into bed and eat cereal concoctions that your mum would never allow before school. Kidulting at its finest.
Have a read of our review of Cahoots.
Or, check out more quirky and unusual things to do in London.