The Barbican is a whopping 35 years old today! To celebrate, here are some facts about London's multi-purpose performing arts venue.
It was named 'one of the modern wonders of the world' (by the Queen)
It was opened by HM Queen Elizabeth on March 3, 1982 who said that it was 'one of the modern wonders of the world'. The Brutalist building hasn't been everyone's cup of tea, but at least it made a good first impression.
It's the largest performing arts venue in Europe
Not only is it colossal but it showcases some 4,000 events each year. It also houses one of biggest public libraries in London and it's home to the city's second largest conservatory, an oasis of exotic fish and 2,000 species of plants and trees.
It resurrected the King of Rock and Roll (sort of)
In 1998, the Barbican hosted a year-long, massive celebration of American culture, which included 150 film screenings, 90 concerts, 19 art shows, 12 productions and one pretty-convincing Elvis Presley impersonator. The King of Rock and Roll would get his very own exhibition in 2015, the year he would have turned 80.
It created London's first silent disco
The silent disco made its London debut in the Barbican conservatory in 2001. This September, it'll get the classical music treatment in The Silent Symphony, Sir Simon Rattle's first concert as London Symphony Orchestra's music director.
The Barbican cinema could have had a screen on the ceiling
Barbican architects Chamberlin, Powell and Bon specialised in residential design and had never executed a cinema, concert hall or theatre. Their initial plans for the Barbican cinema included a screen on the ceiling and beds in the front row for audience members.
It hosts an annual charity ball
Proceeds go towards the Barbican Centre Trust, a charity which aims to encourage more people to discover the arts. Last year's ball took its inspiration from The Vulgar: Fashion Redefined exhibition.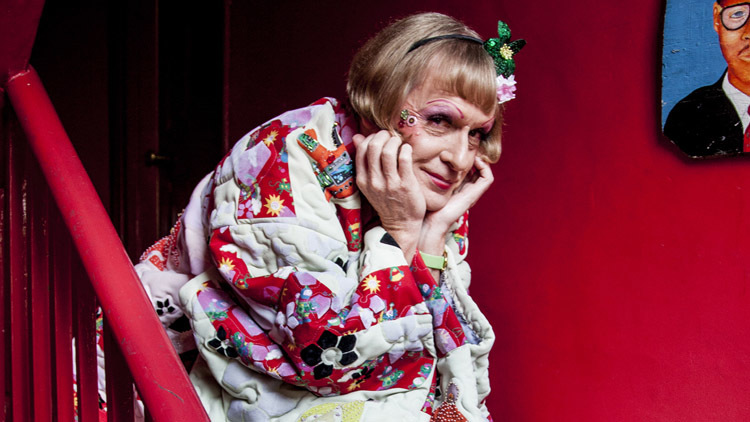 It gave artist Grayson Perry his first major show in the UK
Grayson Perry had his first major UK exhibition at the Barbican in 2002, the year before he won the Turner prize.
It plans to celebrate its 35th year in style
Jude Law was 22 when he first performed at the Barbican and he's back in April to star in the Ivo van Hove production Obsession. Jarvis Cocker and Chilly Gonzales will also be under the Barbican roof for the already sold-out premiere of immersive theatre show Room 29 later this month. Plus, this autumn, the Barbican will host the first major exhibition of work from New York art legend Jean-Michel Basquiat.