Get your fit on this month with our round-up of fun classes and workouts taking place around the capital.
Equinox Summer Rooftop Fitness Series at Mondrian London
West London's swanky Equinox gym is hitting the road this summer, and what better place to pop up than at the equally lush Mondrian on the Thames? Pick from three hardcore workouts set up in the hotel's fabulous rooftop bar and you'll not only be rewarded with a scrumptious brunch for your good efforts, but awesome views of the city, too.
Dates: May 7 (boxing), June 11 (gold barre), July 9 (bootcamp).
Cost: £35 per person (including brunch and juice) or £18 for Equinox members.
Booking info: The Mondrian website.
Mondrian London, 20 Upper Ground, SE1 9PD.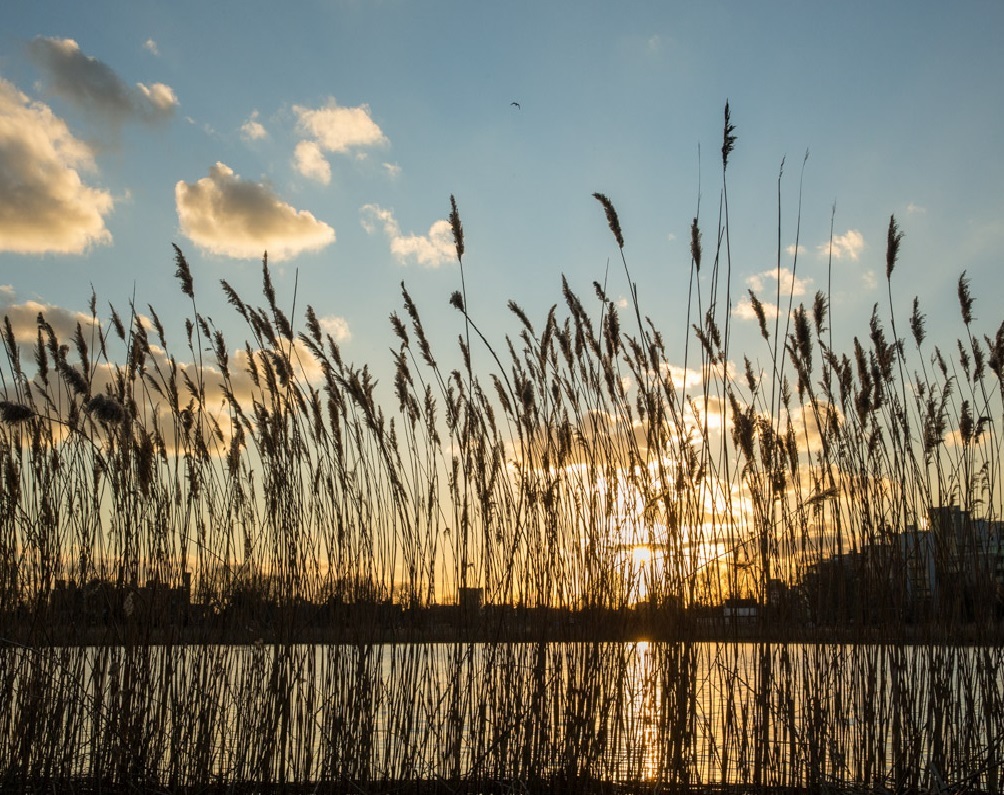 Penny Dixie
Sunset Tai Chi and Wildlife Yoga
We could all do with a little more stress relief in our lives, so say hello to Woodberry Wetlands – a new picturesque quarter in east London that opens to the public this month. The urban oasis will play host to two new weekly fitness classes: wild yoga, a twist on the classic discipline, and sunset tai chi, a relaxing style of martial arts with a pretty buff backdrop.
Date: From May 10.
Cost: £10 a class.
Booking info: www.woodberrywetlands.org.uk/events/well-being
10 Mortimer Street, W1T 3JJ.
Studio at The Detox Kitchen
The Detox Kitchen is making it even easier to treat our bodies right, now that it's launched a fitness studio in the basement of its flagship site in Fitzrovia. Have a go at five styles of yoga, ballet or pilates at this healthy haven before munching on a pretty salad from the deli.
Cost: Free introductory class for new customers.
Booking info: detoxkitchen.co.uk/studio
10 Mortimer Street, W1T 3JJ.
FitMiFIX workshop at FitMiBODY
When it comes to knocking out the squats and the press-ups, it's all about correct form. Double-check you're doing them right at this free workshop from FitMiBODY, a new gym near Old Street. The one-hour sesh will school you on how to execute popular moves so you can avoid a trip to A&E.
Date: May 21 at 3.30pm.
Cost: Free.
Booking info: Email info@fitmibody.com to register your interest.
22-24 Corsham Street, N1 6DR.
Barry's Bootcamp Hellweek
Brace yourselves troops: this one's gonna burn. Fans of the mega-popular Barry's Bootcamp have the chance to go HAM later this month by blasting through seven sessions in a row for a fraction of the usual cost. It sounds like sheer hell, but apparently it sells out in minutes so if you like a challenge, it's probably worth a shot. Just be prepared to sweat. A lot.
Date: From May 30.
Cost: £80 for seven days.
Booking info: www.barrysbootcamp.com/london (slots go on sale May 20).
163 Euston Road, NW1 2BH (central) or 2 Worship Street, EC2A 2AH (east).
Wanna sweat more buckets? Check out the best gyms in London.