It's 20 years since the Royal Academy's controversial 'Sensation' exhibition launched the careers of some of Britain's biggest artists. Chris Hayes looks back at how it shook up the art world
Twenty years ago this September, the Royal Academy staged an exhibition that shocked the world. Here was a beloved British art institution, letting a private collector – Charles Saatchi – invade its hallowed halls and befoul its galleries with debased, debauched and seriously upsetting art. Whether it was Damien Hirst's pickled shark, Marc Quinn's self-portrait made of his own frozen blood or Marcus Harvey's painting of the serial killer Myra Hindley, this was a show that the public couldn't ignore. Countless protests, resignations and tabloid column inches later, we're still feeling the effects of 'Sensation'. Here's how one exhibition changed the shape of art.
1. It put British art on the map
Paris has the Impressionists, New York has Pop Art, but London gave the world Damien Hirst, Tracey Emin, Rachel Whiteread and the rest of the motley crew who came to be known as the Young British Artists. Plucked from the collection of advertising exec Charles Saatchi, their work was showcased at the Royal Academy. 'For better or for worse, "Sensation" put British art on the map,' says Gregor Muir, author of 'Lucky Kunst: The Rise and Fall of Young British Art'. 'Nowhere has embraced contemporary art in quite the same way Britain has. Everyone from cab drivers to politicians was talking about a group of young artists. It felt like an opening up of art. Suddenly it wasn't elitist.'
2. It gave us stronger stomachs
No one did shock quite like the YBAs: their work really turned public stomachs. Animals were chopped in half and put in vitrines; statues of children had penises for noses; portraits of serial killers were made from kids' handprints. There were protests, the works were vandalised, it was all over the news. Royal Academy members resigned in protest. When 'Sensation' toured overseas, New York mayor Rudy Giuliani tried to shut down the Brooklyn Museum for hosting it. Australia flat out refused the exhibition. Edith Devaney, who worked at the RA during 'Sensation' and is now the institution's contemporary curator, says: 'Over the intervening 20 years, when it comes to subjects relating to sex and violence, perhaps it is harder to shock.' Shocking people with art today is much, much harder.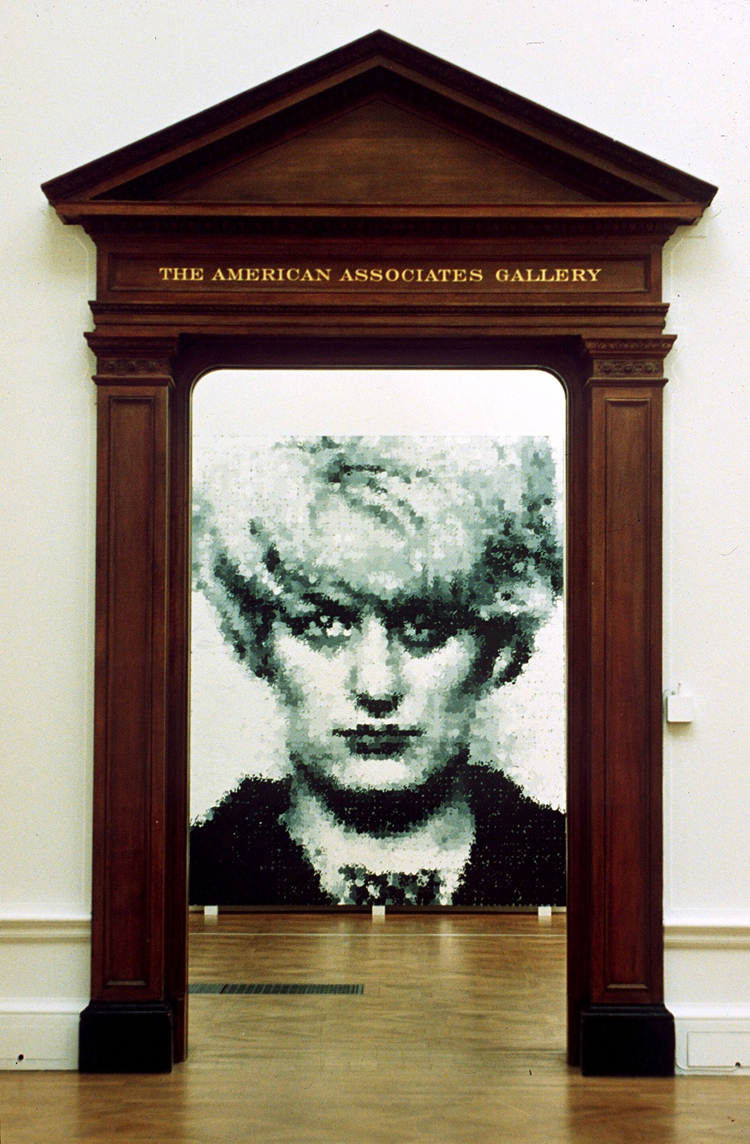 3. It thrust contemporary art into the spotlight
'"Sensation" was one of the key exhibitions leading the way to more contemporary art at major museums,' says Devaney. 'Prior to that, the thinking was that only Old Master and Impressionist exhibitions could deliver good audience numbers. Tate Modern opened three years later in 2000. This exhibition did a lot to prepare the ground for the public excitement around that.' With nearly 300,000 people flocking to see it, 'Sensation' proved that people wanted to see contemporary art.
4. It turned artists into celebrities
'The YBAs used the tabloids as an alternative space to present themselves, because there was nowhere within the establishment that was prepared for them,' says Muir. 'Sensation' brought not just art, but the artists who made it out of the margins and chucked them headfirst into the mainstream. Hirst, Emin and the rest became proper tabloid fodder, pictured drunk at London nightlife hotspots and splashed all over The Mirror and The Sun. This was a new era for British artists, but few have managed to scale the same dizzy heights since.
Want more art? Check out our review of YBA star Rachel Whiteread's exhibition at Tate Britain.