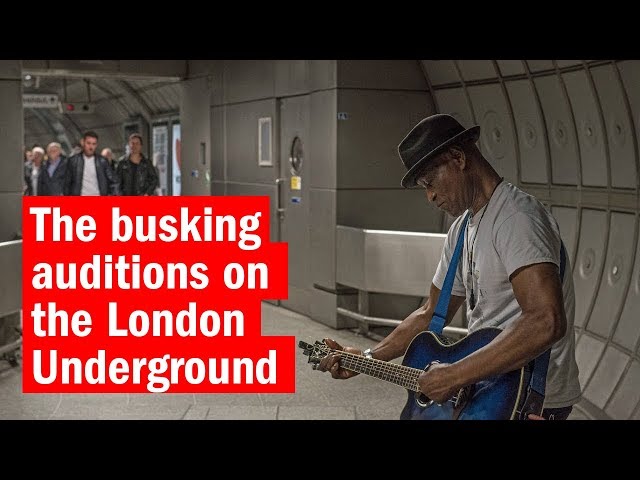 Did you know that every busker you see on the tube has to audition to get there? You might think that guy bashing out Mumford & Sons at King's Cross has just turned up, plugged in and got strumming like some wild boho free spirit, but in fact he's the proud owner of an official Transport for London licence – and to obtain it he's undergone a pretty gruelling audition process.
Applications for TfL's busker programme recently opened for the first time in two years, and I bagged a judge's seat for a couple of hours to see what the busking hopefuls had to go through before being unleashed on the travellers rushing by. Here's what I discovered.
First of all, the process is super-competitive. Around 625 people applied for busking licences this year, submitting performance videos for vetting. About 400 made it through to the live auditions, and out of those, only 100 or so will win the right to book two-hour slots at TfL's busking pitches. Demand is high, and no wonder: a busker can earn about £200 during rush hour at King's Cross.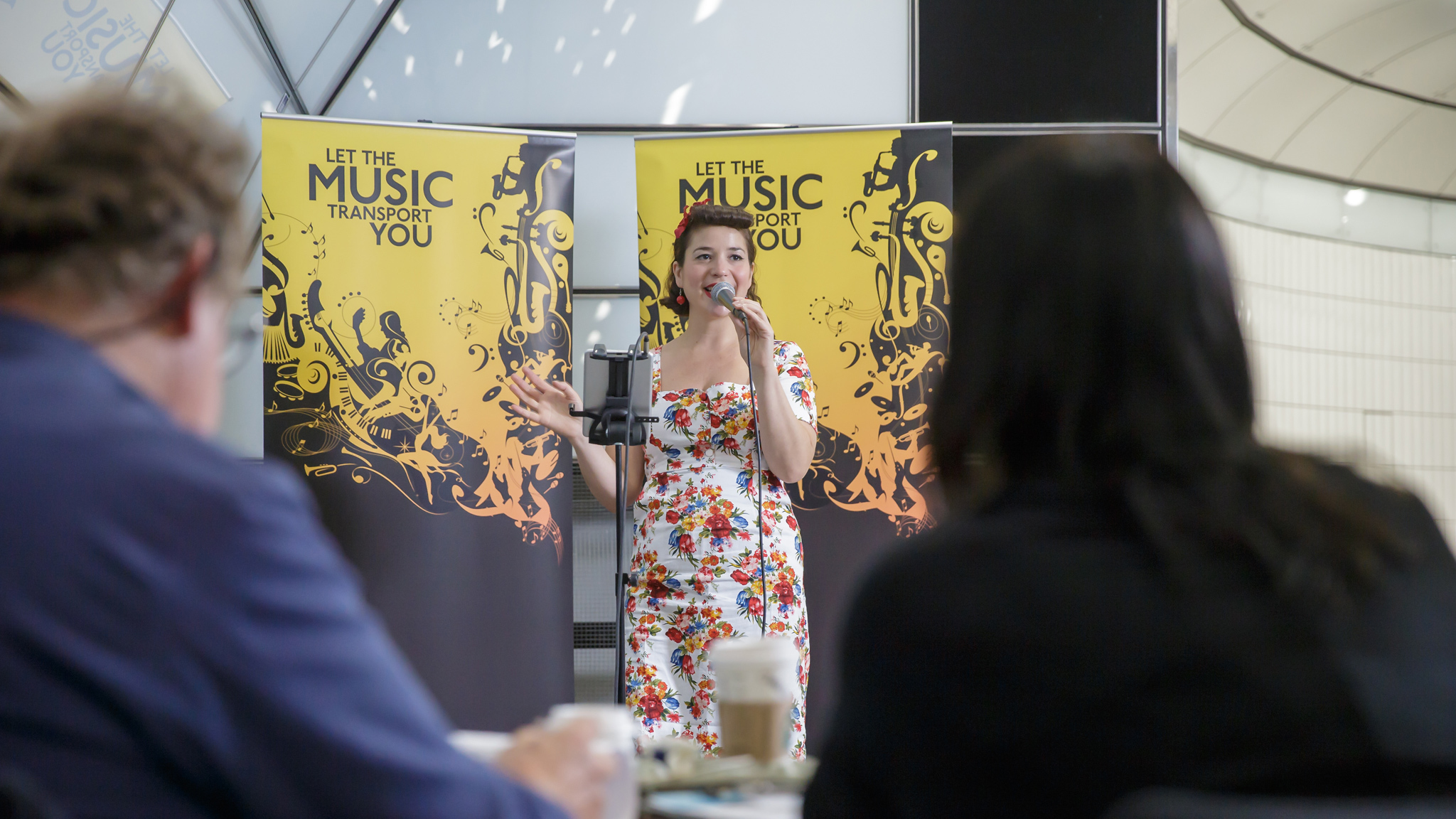 Most auditions happen in the same place the successful buskers will end up playing: tube stations. In concourses and corridors, musician after musician steps up to play in front of a small panel of judges – mostly veteran musicians and TfL staff. The setting is very public: commuters and tourists stop to watch, wander across the performance space, applaud and even sing along. It sounds disruptive, but for the judges it's a handy benchmark: if people don't stop and listen, that's a bad sign.
Each auditioning busker has to submit a repertoire of songs in advance – usually a mix of covers and originals. The busker picks their first song and the judges choose the second. Big news: 'Wonderwall' is out of favour. The new busker clichés boring the judges stiff this year are 'Ain't No Sunshine', 'Wagon Wheel' and 'Valerie' (the Winehouse version, obvs).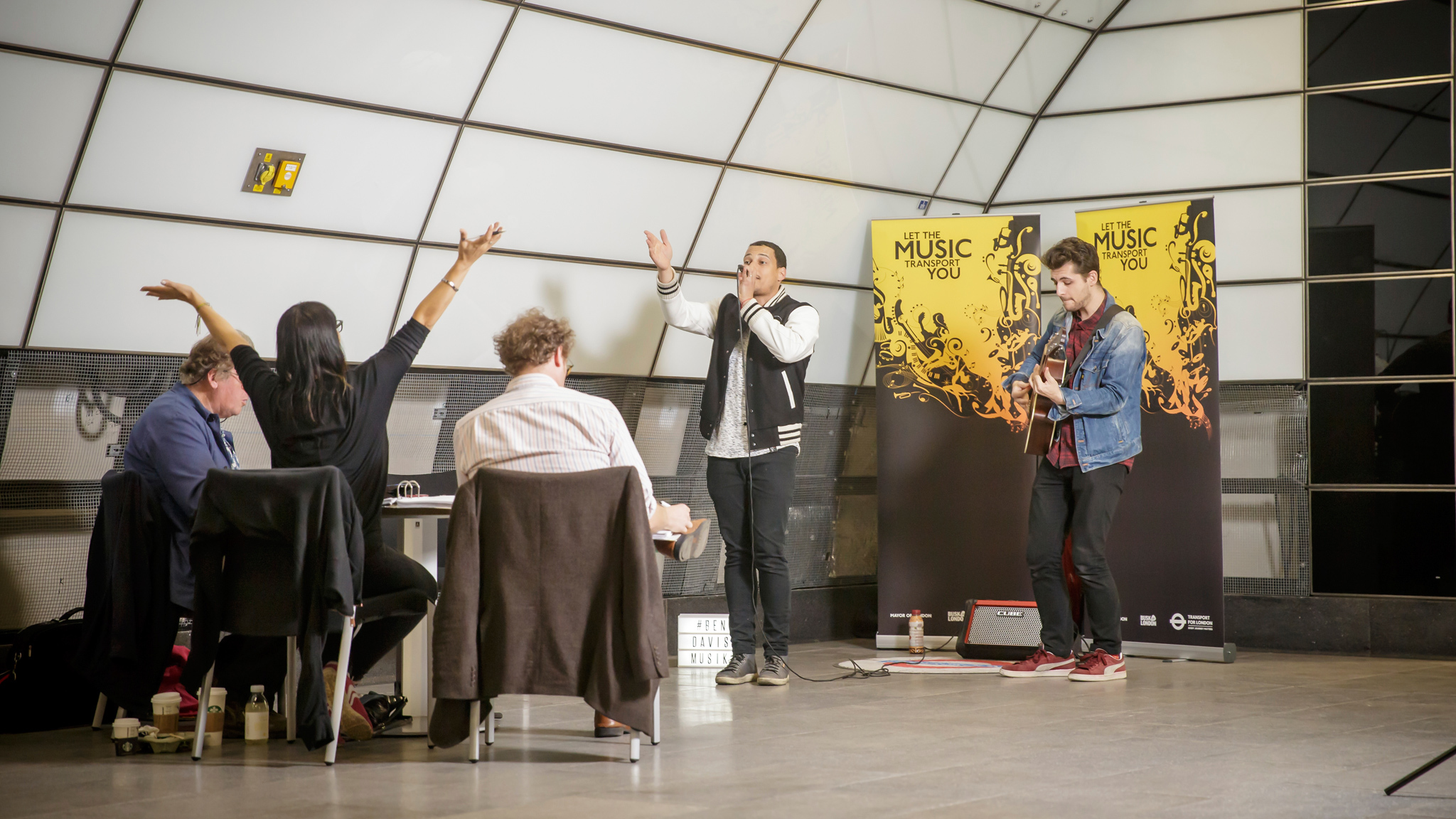 The panel can be pretty blunt, but a friendly vibe prevails. There's no cathartic 'X Factor' moment: judges write down scores for repertoire, musicality, technique and performance, and TfL crunches the numbers later.
The big question, of course, is are the new wave of buskers any good? Well, I could have done without sitting through the Amy Winehouse impersonator, but there's enough talent out there to make me pretty optimistic about my future commutes. When you see an unassuming guy pick up his guitar, come alive and get a crowd of schoolkids bouncing to Springsteen, you remember that buskers make this city a better, more human place – even when they're playing Mumford & Sons.
Sign up here to get the latest from London straight to your inbox.