There's never exactly a bad time to eat cheese, but Christmas is surely the best – and London is a great place to gorge yourself, with more mongers, makers, cheeseboards and historic cheese sites than you can shake a stick of celery at. With apologies to vegans and the lactose-intolerant, here's the definitive map of the city's cheesiest spots, compiled by Henry Eliot and Matt Lloyd-Rose: authors of the brilliant new London guide book 'Curiocity'. And if you're expecting puns, think again: we really camembert them.
The London cheese map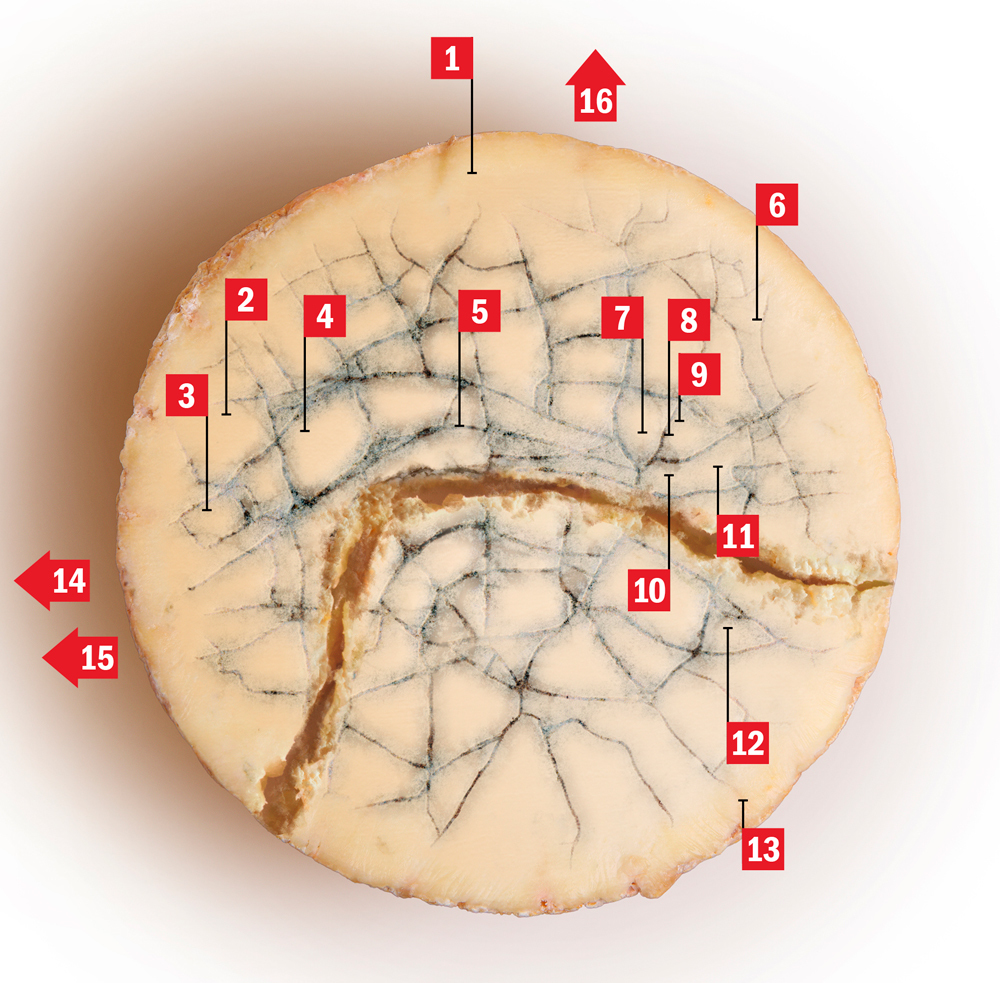 Shake your booty to unpasteurised cheddar every Saturday night at Club de Fromage in Islington. At this time of year, you can also try Fromage on Ice: skating at Ally Pally to power ballads and old-school classics.
2. St Moritz
London's oldest Swiss restaurant specialises in fondue: they serve seven varieties of bubbling, melted cheese. Try fondue moitie-moitie: gruyère and vacherin, eaten with new potatoes and crusty bread.
Paxton & Whitfield, cheesemongers to Her Majesty, have been monging cheese since 1797. Visit their classy shop on Jermyn Street for some crumbly Aldwych Goat, or subscribe for monthly instalments through the post.
The British Cheese Renaissance began in 1979 when Randolph Hodgson opened his cheese shop on Neal's Yard. Pick up a truckle of nettle-wrapped yarg, named backwards after the Gray family, Cornish guardians of the thirteenth-century recipe.
5. Cheshire Cheeses
Londoners love Cheshire cheese. In the eighteenth century, we devoured 14,000 tons of the salty curd every year. It was sold in pubs, which is why there are still a few London hostelries named after cheese. The most famous is Dickens's favourite, Ye Olde Cheshire Cheese on Fleet Street, but you'll find two more on Crutched Friars and Little Essex Street.
6. The Poutinerie
Pick up some hot poutine from the Poutinerie stall at Brick Lane Market on a Sunday. This French-Canadian speciality consists of chips and thick, salty cheese sauce doused in gravy.
Only the brave order the 'famous stewed cheese' for dessert at this eighteenth-century chophouse, where each meal comes with a complimentary sausage.
8. Cheese at Leadenhall Market
The Romans introduced cheese to Britain, and you can still buy Roman-style ewe's milk cheese from the excellent Cheese at Leadenhall Market on the site of the invaders' old Forum.
9. The Cheesegrater
Richard Rogers has adorned the London skyline with a shiny monument to cheese: the Leadenhall Building. Known as the Cheesegrater, the building inclines dramatically to protect a view of St Paul's Cathedral.
10. The Philpot Lane Mice
There's a tiny sculpture of two mice eating a ball of cheese on the side of Caffè Nero on Eastcheap. It's one of London's oldest pieces of street art, dating from 1862 and possibly commemorating a fatal cheese-related construction accident.
11. Pepys's Parmesan
In an understandably panicked state during the Great Fire of London, Samuel Pepys dug a pit in his garden on Seething Lane and buried his papers, his wine and his prize possession: a parmesan cheese. Luckily the fire never reached the spot, so he dug it up again.
12. The Cheese Truck
The best grilled cheese in London is made by The Cheese Truck: their Cropwell Bishop stilton, bacon and pear chutney combination is divine. Seek out the itinerant hot plate at Maltby Street Market on a Saturday, or wait for their first permanent site to open soon.
13. Gringa Dairy
Under a Peckham railway arch, Kristen Schnepp makes queso chihuahua. She founded her specialist Mexican cheese dairy in 2013. Book an appointment to pick up some beautifully sculpted queso oaxaca.
14. Mortimer & Bennett
'Chiswick' is the Saxon word for 'cheese farm', and the area still purveys fine cheeses. Head to Mortimer & Bennett on Turnham Green Terrace to buy some vintage Lincolnshire poacher.
15. The Glasshouse
The Michelin-starred Glasshouse in Kew has London's most spectacular cheese trolley: it's bursting with ripe washed rinds and dangerous stinkers below belljars. Their sommelier will take you through the smells.
16. Wildes Cheese
Philip Wilton founded Wildes Cheese in 2012. He offers one-day cheese-making courses: you'll bring home a trio of cheeses and a starter pack for turning your own kitchen into a dairy. Try his howard (blue not blue).
'Curiocity: In Pursuit of London' by Henry Eliot and Matt Lloyd-Rose is available now from Penguin Books. Cheese map illustration by Justin Metz.