The UK's classiest music festival returns to Oxfordshire this weekend and a few tickets are still available. Here are six reasons why you shouldn't miss it.
1. The live bill is ridiculously eclectic
Some festivals lean on big names to pull a crowd. Wilderness does things a little differently. This year's talent spans a huge range, from The Flaming Lips performing their career peak 'The Soft Bulletin' to legendary Led Zep wailer Robert Plant, and from pioneering D&B dude Goldie to synthpopping up-and-comer Shura. Even the most novelty-resistant festivalgoer will discover something new here.
2. You can dance (if you want to)
The Valley is where Wilderness lets its hair down, and the DJ line-up for 2016 promises big fun. Andrew Weatherall and Sean Johnston present their A Love From Outer Space duo project, Jackmaster goes hard as usual, Chicago house figurehead Derrick Carter dips into disco, and Goldie goes for the double with a wide-ranging influences set.
3. There's food. Glorious food
There aren't many events where chefs get equal billing with rock stars, but with big names like Raymond Blanc and Angela Hartnett on board, you can see why Wilderness is proud of its culinary side. Hix, Moro, Petersham Nurseries, Patty & Bun, Pitt Cue Co and The Dairy are among our favourite London restaurants, and – guess what? – they're all setting up in Oxfordshire to help you stuff your face.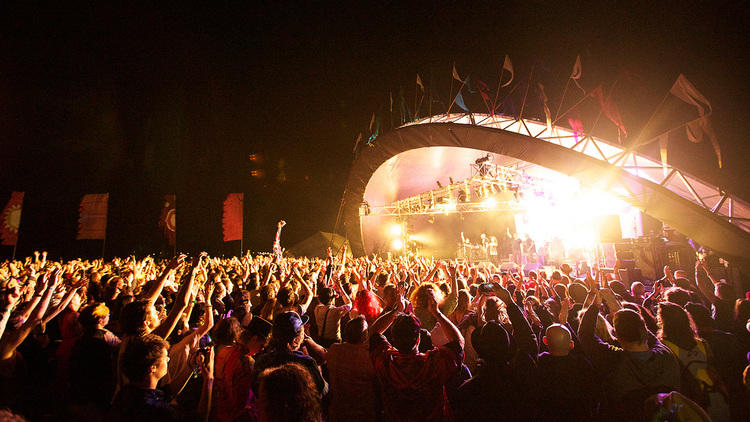 4. Weird things happen all the time
A fire-walking ceremony. An unconventional cricket match. A twisted take on the Oxford v Cambridge boat race. A goblin ball. A surprise Saturday night spectacular by wow-inducing Bristol troupe Cirque Bijou. All of the above and plenty more bizarre goings-on will happen this weekend at Wilderness. Keep your eyes and your mind wide open.
5. High art and culture have a place too
Flocking from all over the country, some of the UK's most respected theatre companies, dance troupes, cabaret artistes, scientists, writers, political thinkers and comedians will be on hand to help you feel good about your life choices, no matter how bad your hangover. Look out for a debate on Boris Johnson's legacy, a woodland performance of 'Love's Labours Lost' and a kids' tent run by Wimbledon's own Polka Theatre.
6. We're hosting a stage!
Yes indeed: Time Out is supporting a thing called The Atrium, and we reckon it's going to be really, really fun. We've got an orchestral tribute to David Bowie, a set by legendary rare groove vibist Roy Ayers and tons more music, dance, and fun from the Sunday Assembly, Hip Hop Karaoke and Swing Patrol. See you down the front.
Wilderness is at Cornbury Park, Oxfordshire, Friday August 5–Sunday August 7.