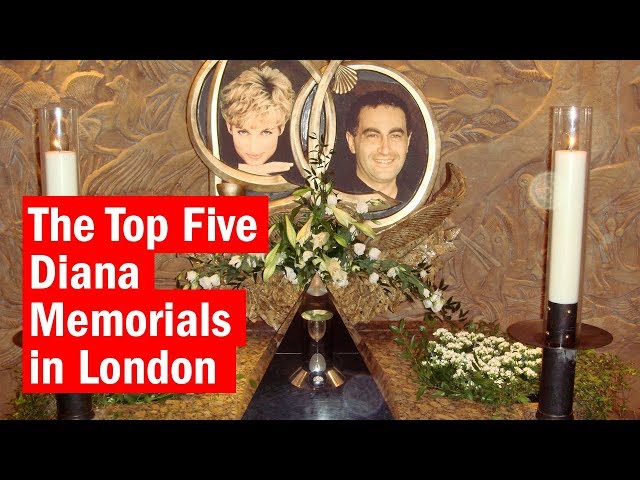 It's been 20 years since Princess Diana's tragic death. As a new exhibition celebrating her iconic style opens at Kensington Palace, we curate the ultimate Di-themed day for fans.
9am

Start the day with a brekkie fit for a royal in Walthamstow's Market Café (151 High St, E17 7BX). Owner Feliz and her mother Dondu have been collecting Lady Di merch for 14 years. There are gold-rimmed plates, magazines and photographs, but that's only the tip of the Diceberg. Say you're a fan and they'll happily show you the rest of their impressive archive.
11am

Time to head west to Di's ends. First stop, Harrods, to see the super-kitsch Diana and Dodi memorial. Despite Harrods no longer being owned by Mohamed Al-Fayed, this surreal spectacle remains. On the lower ground floor, you'll find a lipstick-stained wine glass encased in a glass pyramid and a statue of the couple dancing barefoot in the waves and releasing an albatross, above the words 'Innocent Victims'. Be sure to stop and sign the condolence book.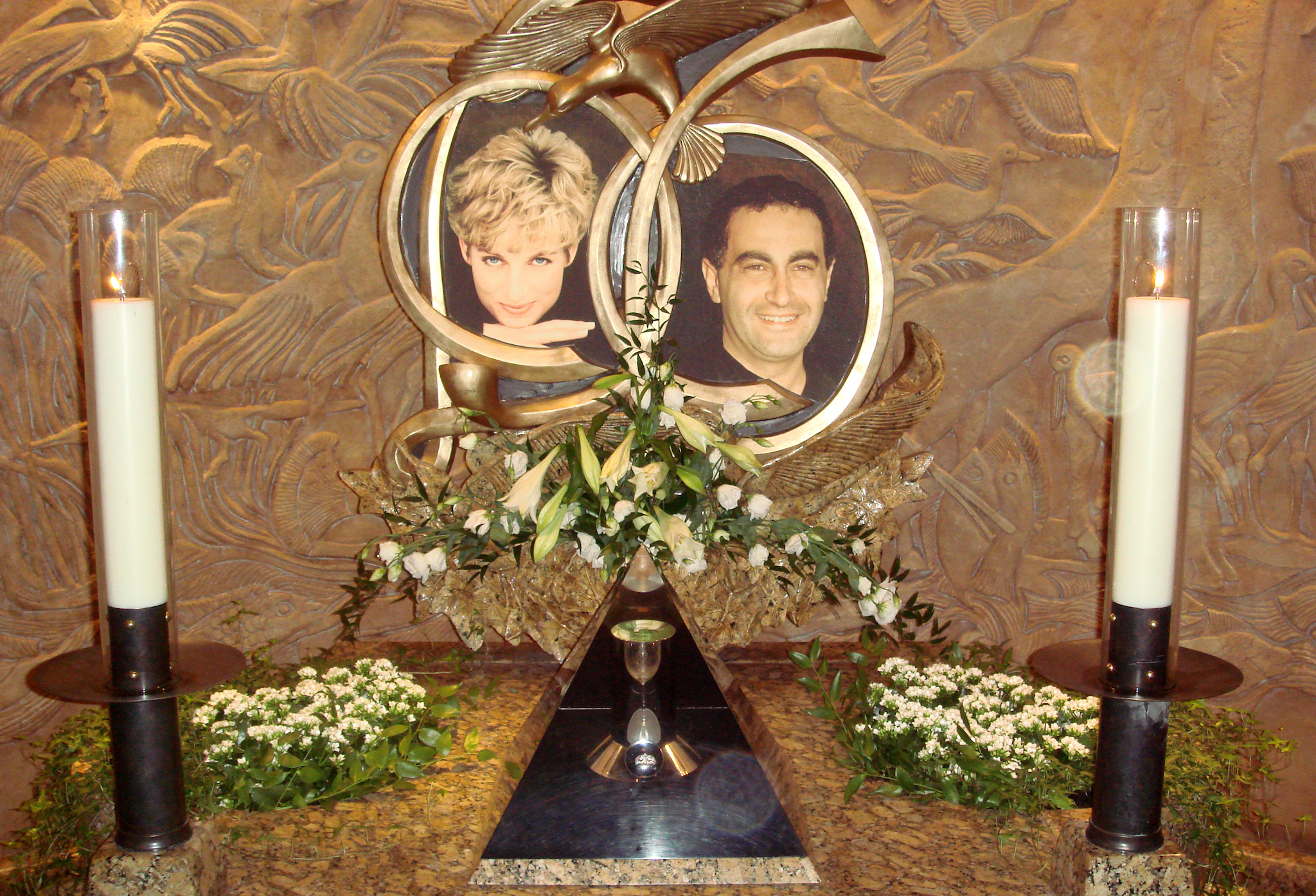 Photo: Bobak Ha'Eri/Wikimedia Commons
Noon

It's time for lunch at Di's local in Bayswater, the now aptly named Café Diana. When she lived at Kensington Palace, Di was known to frequent this Middle Eastern caff. Now the whole place is plastered in pictures that have been collected since it opened in 1989. There are even letters from the lady herself, and a section on the menu called 'Diana's dishes'. Order the chicken kofta kebab and dine like a princess.
2pm

Sashay over to Kensington Palace where 'Diana: Her Fashion Story' opens on Friday. This is your chance to get close to some of Di's most celebrated outfits, including that slinky black number she was wearing when she danced with John Travolta at the White House. Take a peek into the garden too – it has a floral tribute to the Queen of Hearts.
4pm

While you're there, swing by the official Diana Memorial Fountain in Hyde Park. It cost £3.6 million and on warm days it heaves with big and little kids splashing about. This time of year you'll probably have the place to yourself. Take your shoes off and have a barefoot frozen frolic.
Photo: Little Nan's
5pm

After all that, you'll probably need a drink. Head south to one of the branches of the grandma-inspired Little Nan's bar to see key pieces from owner Tristan Scutt's collection. In Catford, there's a two-metre light-up mural of her face and an incredible '80s Diana rave T-shirt. Meanwhile, in Deptford, check out a wonderfully creepy doll, flick through the Charles and Di wedding book menus, order a Diana-themed cocktail and get royally pissed. It's what she would have wanted.
Want inspiration for more days out? Here are 101 essential things to do in London.