Have you tried hygge yet? While it sounds like some kind of autumnal virus, it's actually a Danish concept that, roughly translated, means feeling cosy. It embraces all the things we love – good cake, fine coffee and quality time with our mates, without a single trip to Ikea in sight. Here's where some of us hyggers are currently snacking.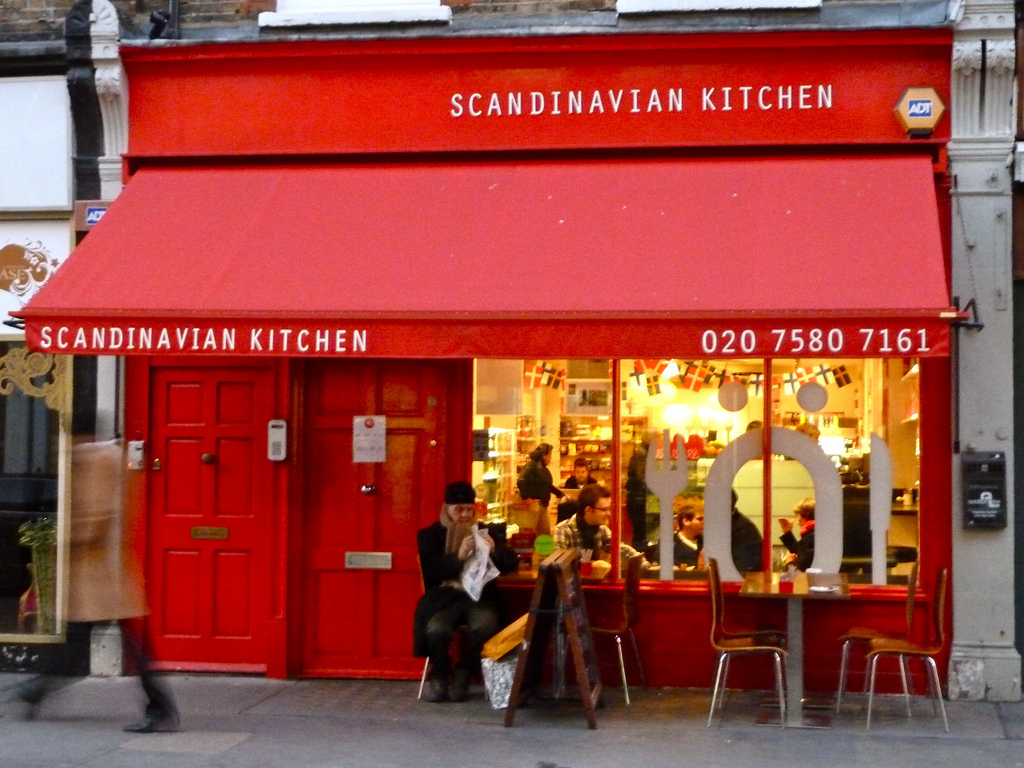 Packed with a section of 600+ delicacies from across Sweden, Noway, Denmark and Finland, this is our go-to café. Here you'll find plenty of must-have kanelbullar (cinnamon buns) and kladdkaka – a dense chocolate cake that in our opinion, beats a brownie hands down. 61 Great Titchfield Street, W1W 7PP

This Danish bakery in London Fields certainly knows its sourdough from its rye loaf and with Michelin-star chef Christoffer Hruskoba and Danish baking guru Per Bun on board, you can see why. With their own stone mill in-house – which creates delectable artisan breads and pastries – this bakery is putting Scandi baking well and truly on the map in London. Our top tip: the hindbaersnitter. 373 Helmsley Place, London Fields, E8 3SB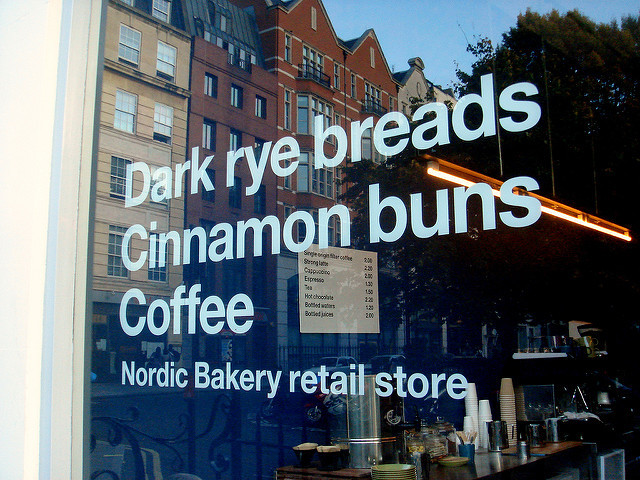 Featuring dark rye bread, cinnamon buns, coffee and more, the Nordic Bakery offers the perfect place to fika (translated from Swedish, that's drinking coffee and eating cake, to you and I). We particularly love their tosca cake – a classic soft sponge with crispy almond caramel and their skoleboller (Norwegian custard bun). 14A Golden Square, W1F 9JG
From sirapssnitt (treacle biscuit) to brysselkex (vanilla biscuit rolled in pink sugar) this café knows a lot about Swedish biscuits. And cakes. Just take one look at its prinsesstarta and you'll see exactly what we mean – yes, it combines raspberry compote, vanilla custard, fresh cream and marzipan, and no, we're not joking. Begeriat is small and cosy (perfect for hygge) and nothing like the size of the cakes you'll be devouring. 24 Rose Street, WC2E 9EA
5. Fabrique, various locations

With locations in Shoreditch, Covent Garden and Notting Hill, Fabrique has your cinnamon pastry needs covered. It's thought that the average Swede eats 316 cinnamon buns a year and we reckon you'll find it hard not to top these stats once you've bitten into one of their buns. Covent Garden branch: 8 Earlham Street, WC2H 9RY
Time Out's Miriam Bouteba explains why hygge is a 'waste of London'.