Delis, cricket, pop history and the world's most famous zebra crossing.
What exactly is St John's Wood?
Sadly, St John's Wood features neither a forest nor a canonised phallus, but what it lacks in woods and... wood, it more than makes up for in poshness. This place is seriously well-to-do. Its period buildings, lush green spaces and smattering of popular culture make it an easy-going jewel in north London's crown.
So, no wood, but what about the 'lush green spaces'
One of London's most idyllic spots, Primrose Hill, offers unrivalled views of the city and is a short walk away. You can also worship at the home of cricket with a tour of Lord's (St John's Wood Road).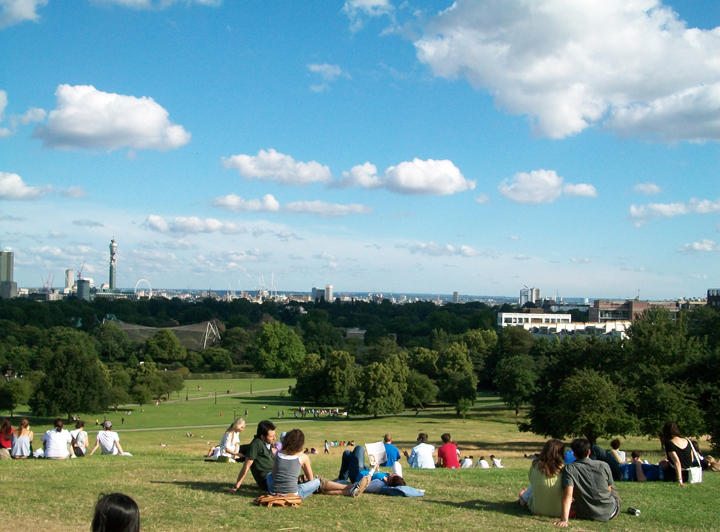 Matt Churchill/flickr
Any cultural hotspots in the area?
The main draw hereabouts is the legendary Abbey Road Studios (Abbey Road), immortalised by the likes of Pink Floyd and The Beatles - the latter responsible for creating the world's favourite zebra crossing with the cover of their 'Abbey Road' LP. For something more traditional, visit St John's Church (Lord's Roundabout), home to one of the biggest organs in the country. Stop giggling.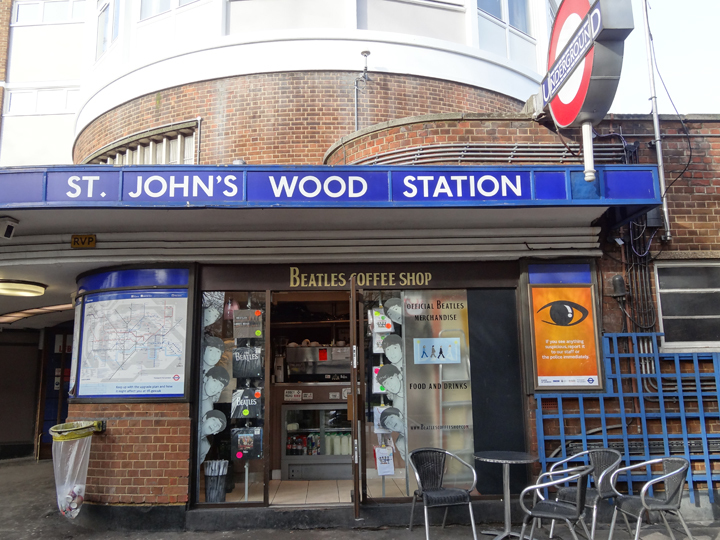 Ian Wright/flickr
I'm starving, what's on the menu?
Well, you can't come all the way to St John's Wood without visiting the Beatles Coffee Shop (Circus Road) for a mop-top latte, can you? Harry Morgan (High Street) is one of London's best New York-style delis, while Baker & Spice (Clifton Road) will have you falling in love with its Mediterranean-inspired pastries. For a fine-dining experience, head to Richoux (Circus Road) for a French-style bistro menu.
I fancy a spot of shopping...
What with the sky-high house prices in the area, shopping in St John's Wood tends to involve high-end boutiques. But in among the hustle and bustle of the High Street you will find some gems such as the Cecilia Colman Gallery, which sells handmade glass, ceramics and mosaics. Square One is the funkiest fashion retailer on the High Street, while The Bread Shop caters for those with expensive bakery tastes. Come summertime, a queue forms outside Gelato Mio, one of London's original ice-cream parlours. And round the corner you'll find an amazing selection of fruit and veg, American snacks and kosher foodstuffs at Panzer's Deli (Circus Road).
And if I only do one thing?
Eat at family-run restaurant Oslo Court (it's named after the residential mansion block on whose ground floor it is situated) in Charlbert Street for some delicious '80s fare including prawn cocktail and beef wellington.
By Joe Gamp, who's currently stuck behind 150 Brazilian tourists, waiting to cross Abbey Road.
Fancy a change of scene? Take a look at the best bits of Golders Green.