OK, the weather is a bit up and down right now – cloudy and wet one day, depths-of-hell hot the next. But don't let a few torrential downpours, the odd lightning storm or an exhaustive and fiery heatwave come between you and Mr Whippy. If you're up for some exploring, London's got some proper nice ice-cream vans out there whipping up old time favourites like the 99 or newbie trends (we're looking at you, ice-cream sandwiches) in some outrageously slick and sick vintage retro campers that can put Scooby Doo's Mystery Machine to shame. Here are a few of them.
The cute wholesome van
Where to find it: St. Katherine's Docks and numerous locations up and down the Square Mile.
The ice-cream sandwich van (from heaven)
Where to find it: King's Cross and Druid Street Market. Check their Twitter page for regular updates.
The Square Mlle van
Where to find it: London Bridge, Tower of London and numerous locations along the River up to Tower Bridge.
The arty South Bank van
Where to find it: National Theatre.
The patriotic van
Where to find it: King's Cross, Regent's Park and numerous other city locations.
The vintage godfather van
Where to find it: Royal Festival Hall.
The leafy park van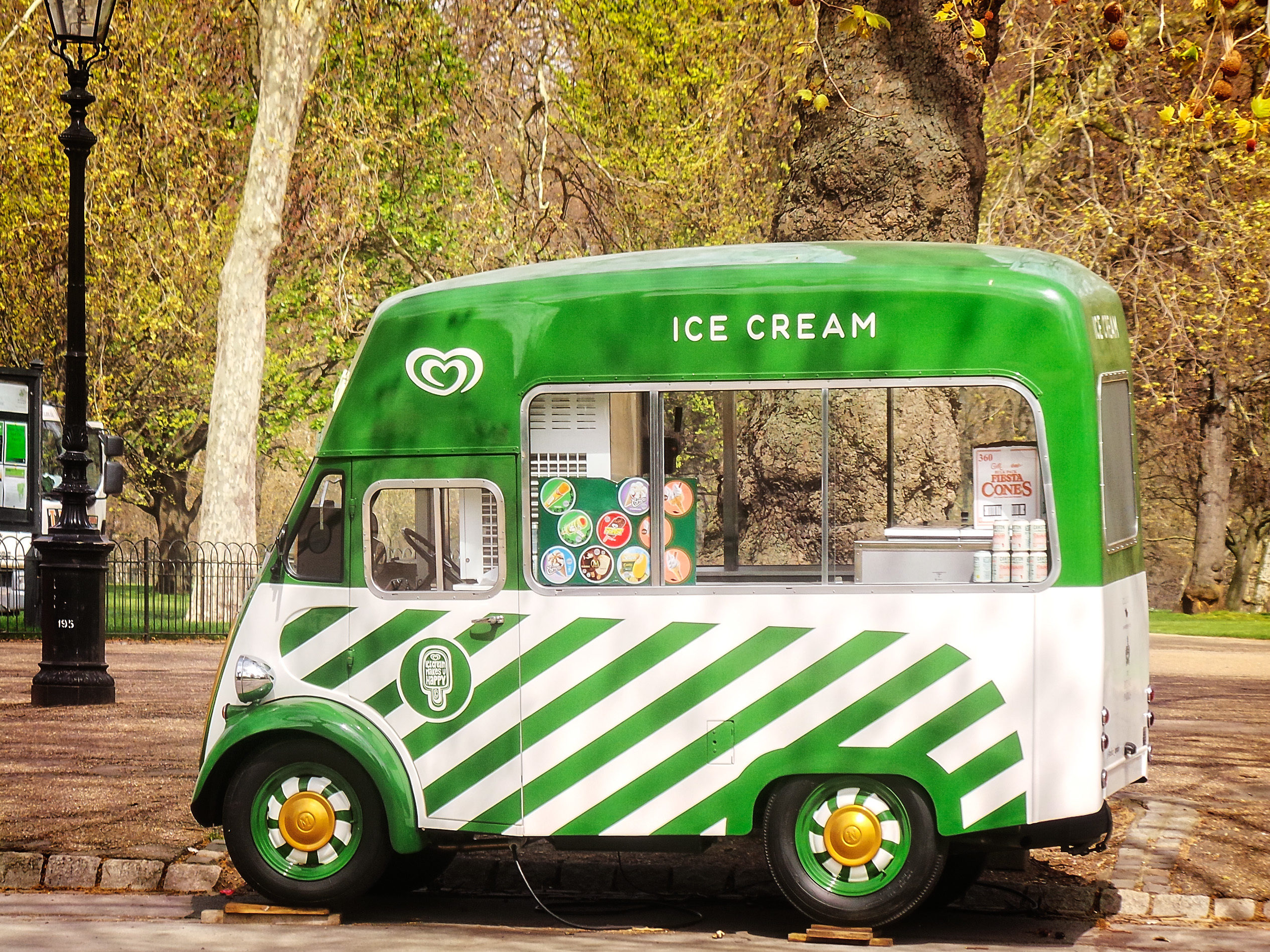 Where to find it: Hyde Park.
And here's where to find the best ice-cream sandwiches in London.