The Shard, the tallest skyscraper in western Europe, unveiled its dazzling new light show on Monday.

Occupying the top 20 floors of the building, the super-bright rays are visible across London.

Aside from summoning nameless forces from the heavens, it's also part of a fundraising appeal for Cancer Care at Guy's Hospital.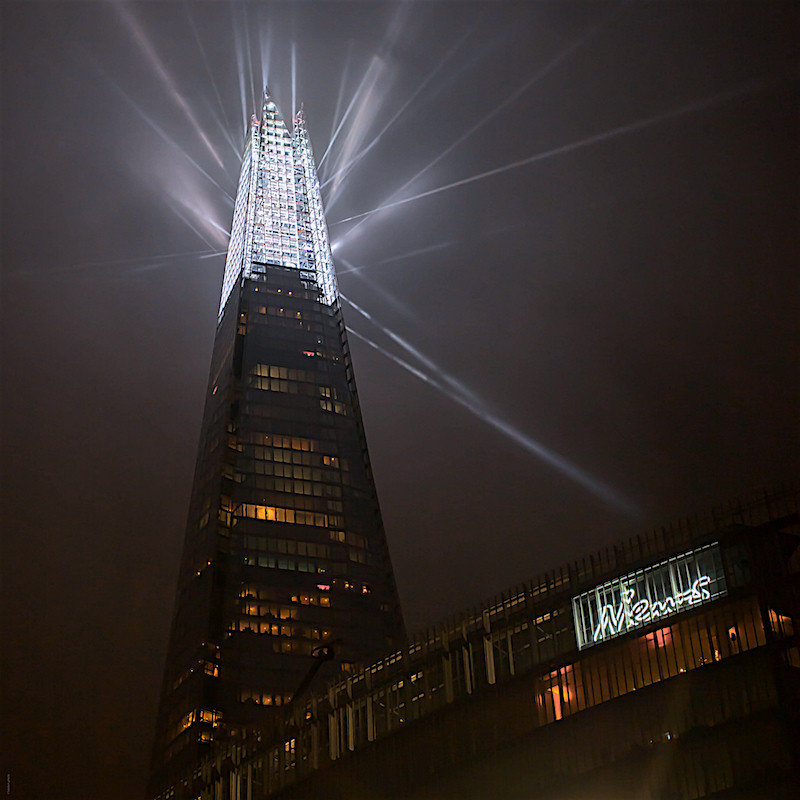 You can make a donation and enter the Shard's advent competition, with a different prize to win each day, at advent.the-shard.com.

The display continues until New Year's Eve...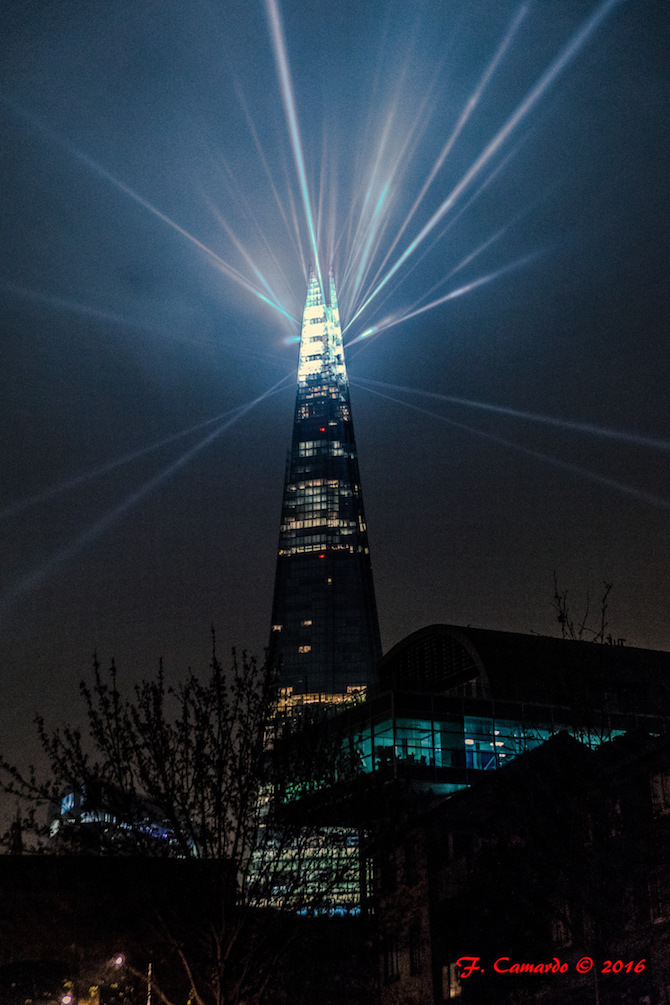 ...or until extraterrestrial life finally responds to our primitive communications.
Blinding stuff.